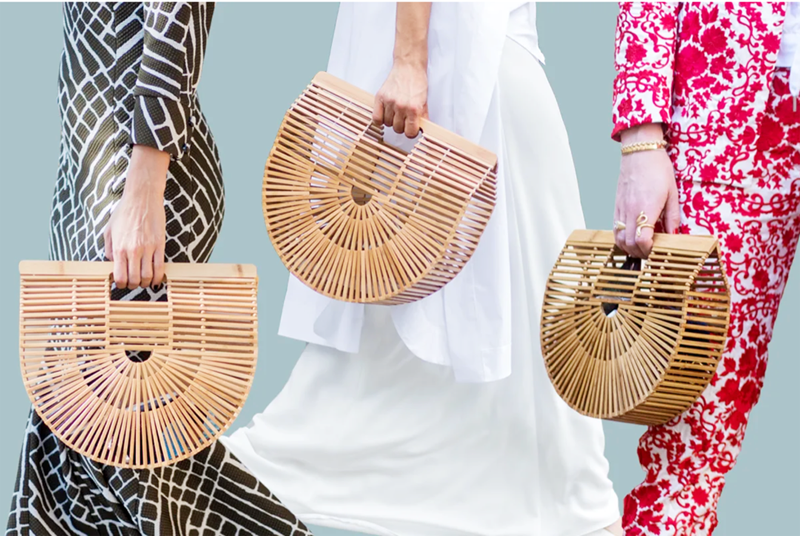 ---
Bags are not only an accessory but a necessity. They not only beautify one's fashion sense but also helps in accommodating necessary everyday items. Bamboo bags have once again become all the rage. Their neutral colour allows the bags to match pretty much anything, and their bold-but-simple style means you can opt for subtle and classic accessories that you can pair with anything. Bamboo has a way of evoking light, bright sun-filled days in the warmer seasons in a fashion-forward way. Bamboo handbags have also been a summer staple for a long time. These bags have truly been our go-to for sprucing up a cute summer look.
We've rounded up a list of bamboo bags to make an awesome style statement this summer. To add a cherry to the top, we have also listed looks you can try to pull off along some of the summer fashion bags listed below!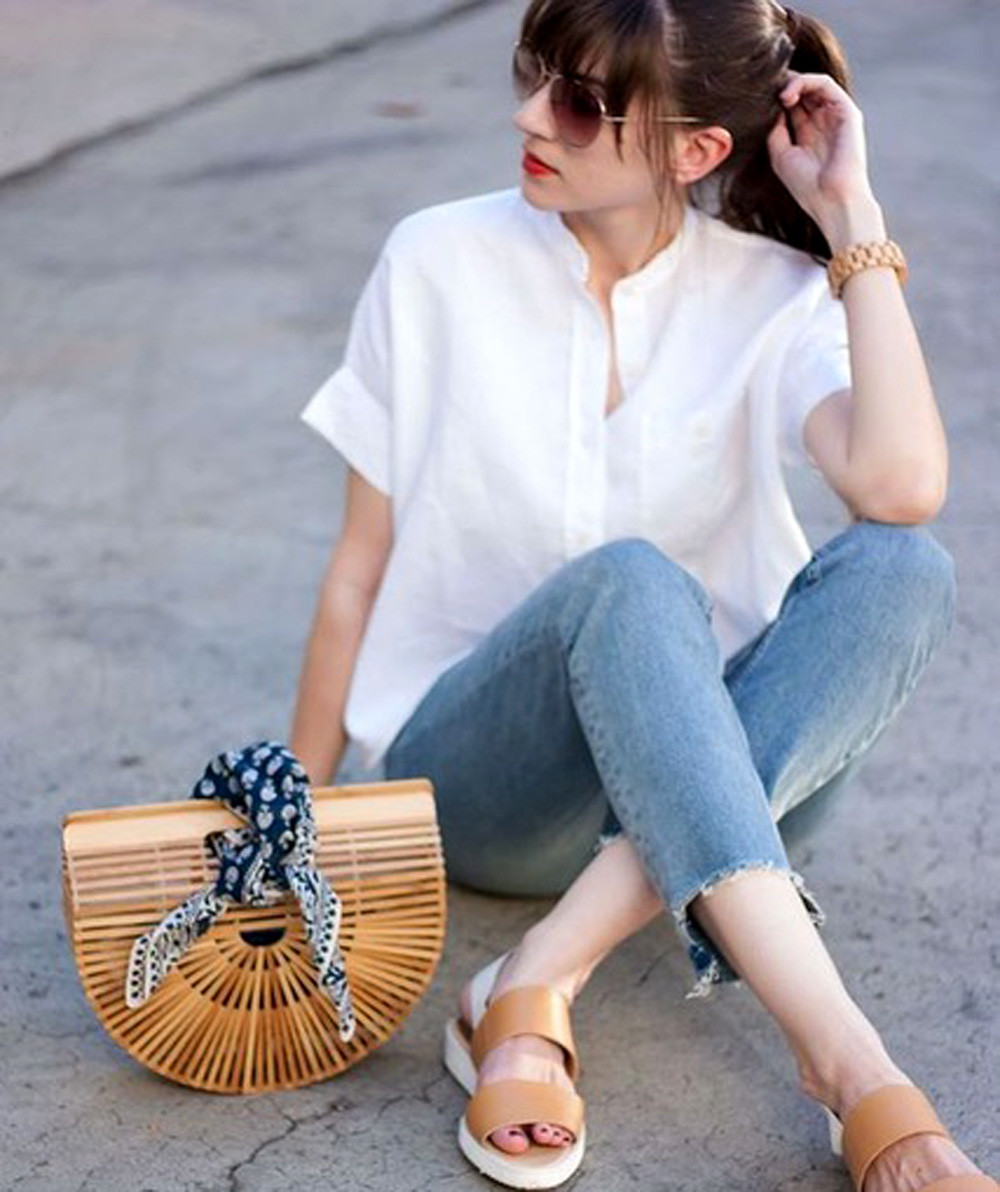 With Lace Top and Jeans
Get the ultimate holiday look by pairing your classic bamboo bag with a lacy top and faded jeans. This casual-chic look is also perfect for brunch dates, lunches, and weekends out. They can also be paired with wide-legged striped pants and the looks will not only be comfortable but super stylish. To complete the look add some statement earrings, oversized sunglasses, and some metallic mules to tie the whole thing together.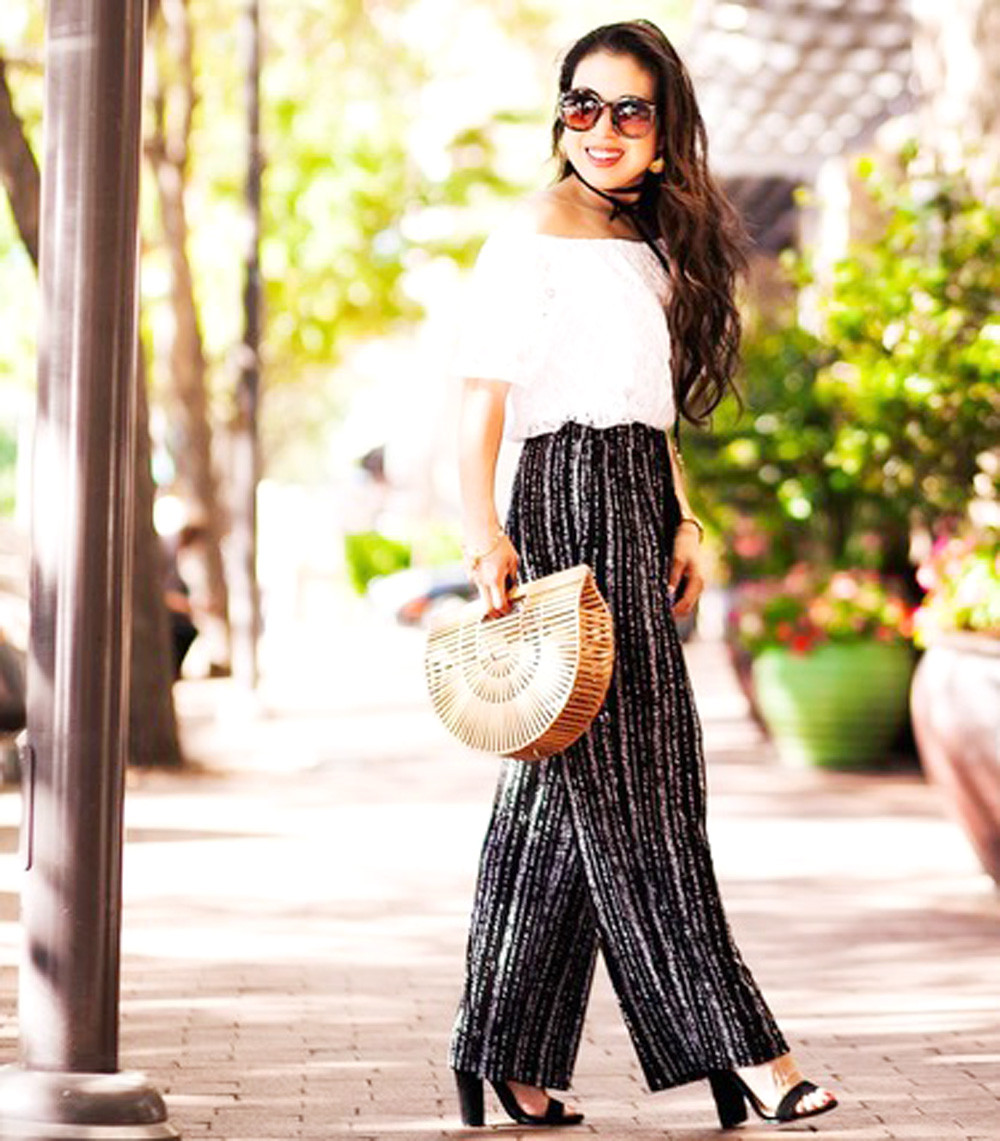 Get that summer dress on
There are quite a lot of options out there in the bamboo bag realm. Check out this version that features an oversized beaded strap and a smaller design and shape than the typical birdcage style. We love to pair this bag with a cheerful spring look made up of a floral dress and nude heels. Plus some bold white sunnies that will tie the whole look together. You can channel this look while having a day out with friends or just chilling with the family on a beach.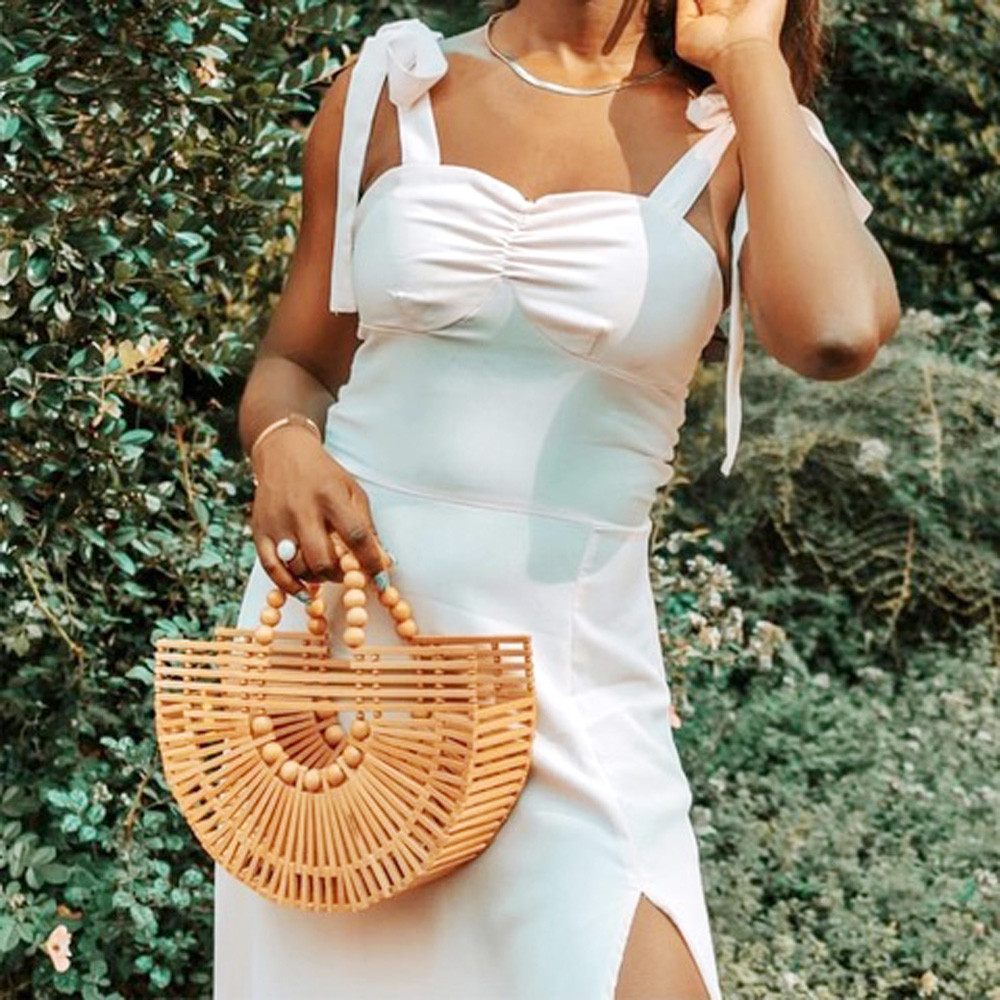 Wear with strappy heels and statement earrings
Wearing bamboo bags for work may be difficult to style, but this black and white match makes it easy for you to nail a summery yet elegant allure for a never to fail office outfit. Add statement earrings to upgrade the look further. Black strappy heels are a basic piece that can't be missed in your wardrobe to give any look a more elegant expensive touch.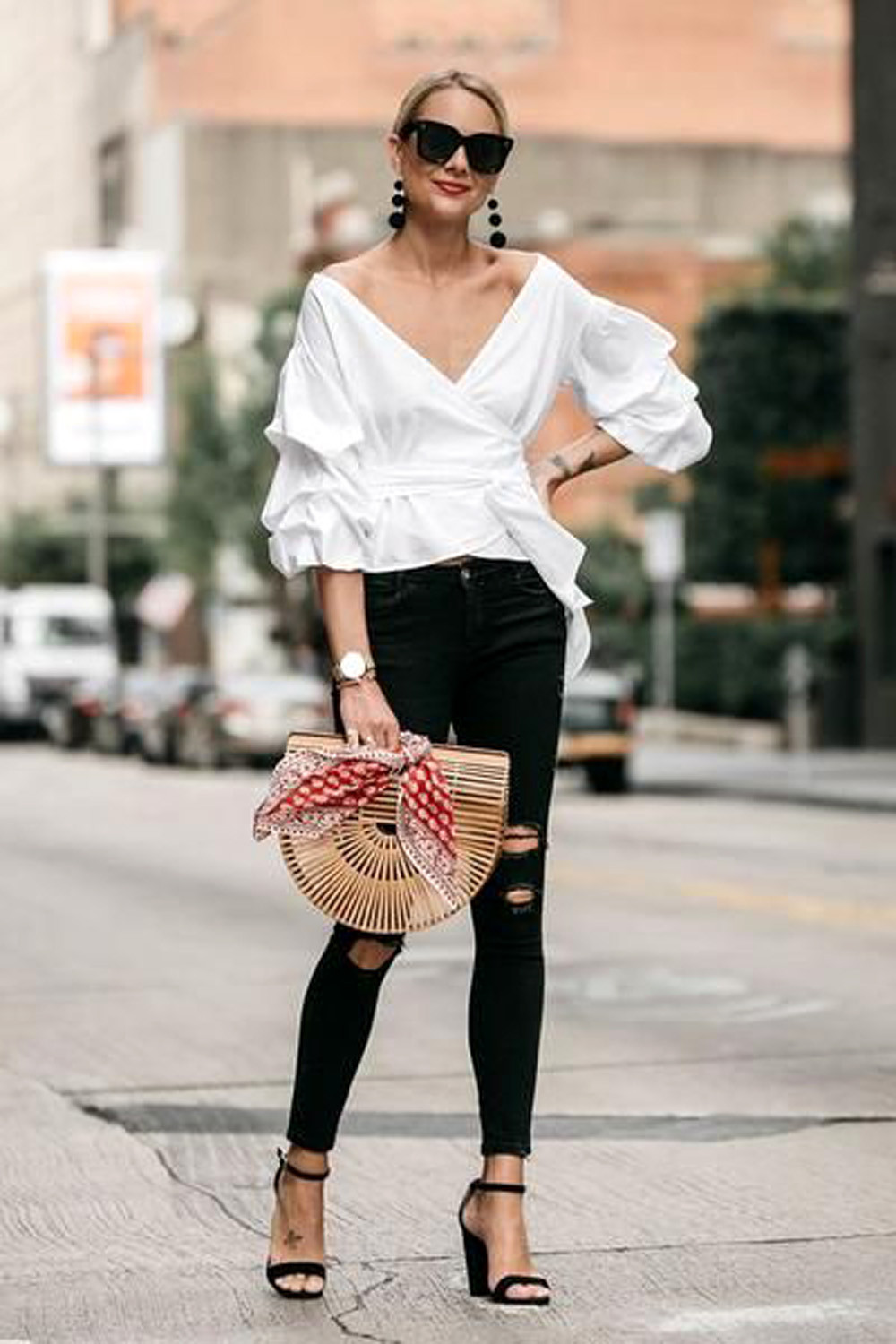 With a Jumpsuit
This outfit can work in both ways, you can wear it for work with heels to give a more grown-up elegant expensive look or you can wear it with flats and sneakers for a more casual guise to run around the place feeling breezy and comfy in your jumpsuits. We call this look the ultimate for a perfect summer tropical feel. It also works as a stylish way to dress up on your next vacation without feeling like you are going way too far.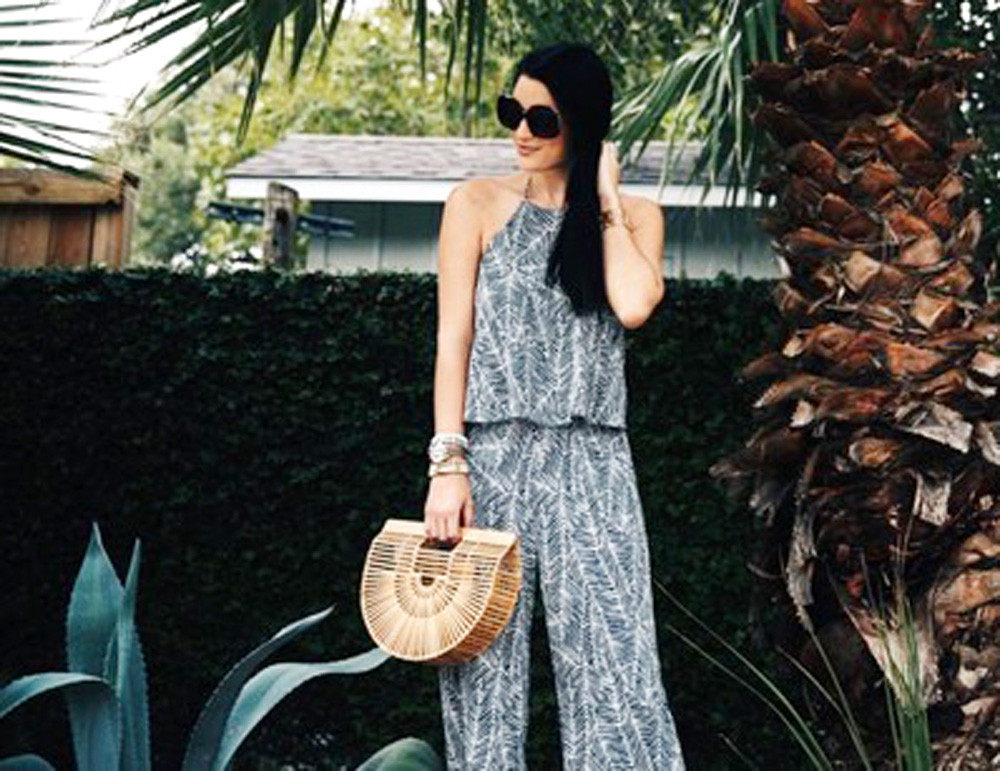 White cotton tee and sandals
If your everyday outfit needs a little extra something, add some statement earrings and a bamboo clutch. And a white cotton shirt is just another basic piece that you can match easily with a bamboo clutch over your favourite jeans and you're ready to go. It's simple but very stylish. Street sandals are a great way to complete the look. But if you want to up the style quotient, you can add a pair of heels and some round sunglasses. This everyday ensemble takes minutes to put together but you will feel like a million bucks all day long.
COMMENTS
Comments are moderated and generally will be posted if they are on-topic and not abusive.
For more information, please see our Comments FAQ