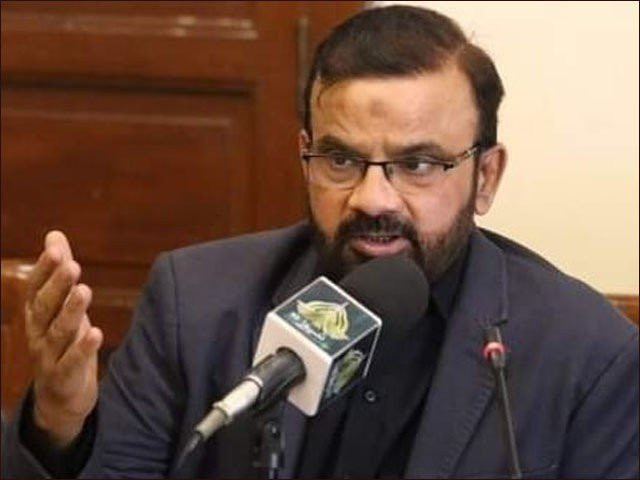 ---
Pakistan Tehreek-e-Insaf (PTI) lawmaker Shabbir Qureshi was arrested over the charges of sexually assaulting a woman in Karachi, Express News reported on Sunday.
Confirming the development, Karachi police chief Javed Alam Odho said that the arrest was made on Saturday night from outside the residence of the PTI MPA in Clifton.
Shabbir was arrested on the charges of sexually assaulting a woman, the police official said, adding that the PTI member of the Sindh Assembly had allegedly called the woman to offer her a job and sexually assaulted her. A case against him has been registered in the SITE police station.
Read more: PTI in two minds over Sindh PA resignations
Meanwhile, in a video statement, MPA Shabbir's wife said that her husband was arrested by the police as he was on his way to offer Fajr prayer in the mosque, adding that she got to know about the arrest when she checked the CCTV footage after waking up at 8am.
Protesting the arrest, the PTI termed the move "political victimisation". Former Sindh governor Imran Ismail, leader of the opposition in Sindh Assembly Haleem Adil Sheikh and other PTI leaders reached Shabbir's residence.
COMMENTS
Comments are moderated and generally will be posted if they are on-topic and not abusive.
For more information, please see our Comments FAQ