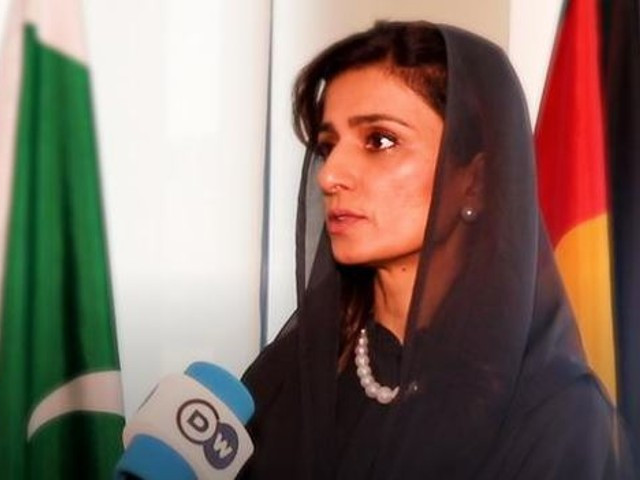 ---
Heaping praise on Pakistan's Financial Action Task Force (FATF) team for completing both the action plans – 2018 and 2019 – on time, Minister of State for Foreign Affairs Hina Rabbani Khar termed the success as a result of a four-year challenging journey, saying that "exiting the grey list was critical for the country's economy."
In a tweet on Friday, Hina said, "Congrats Pakistan! International community has unanimously acknowledged our efforts. Pakistan reaffirms its resolve to continue the momentum and give our economy a boost. Pakistan Zindabad!"
During an interview on Friday with DW Hotspot Asia on the sidelines of the meeting in Berlin, she maintained that no country would want to be in the grey list because it has its challenges, repercussions, takes away investor confidence, and puts a country under the bracket that it is work under progress
Hina is currently the chair of Pakistan's National FATF Coordination Committee and leading the country's delegation in the German capital.
"We would obviously want to continue to remain engaged even more intensively with the international regulatory system, be part of it, and be frontrunners in some ways. It will always be very important for us to try and manage to get out as quickly as possible," she added.
Acknowledging the completion of both the action plans by Pakistan, the FATF maintained that the final decision in this regard is conditional on an on-site visit.
FATF further said despite many challenges, including the Covid-19 pandemic, Pakistan continued its tireless efforts for the successful implementation of the action plans, resulting in an improvement to meet challenges of the future.
COMMENTS
Comments are moderated and generally will be posted if they are on-topic and not abusive.
For more information, please see our Comments FAQ