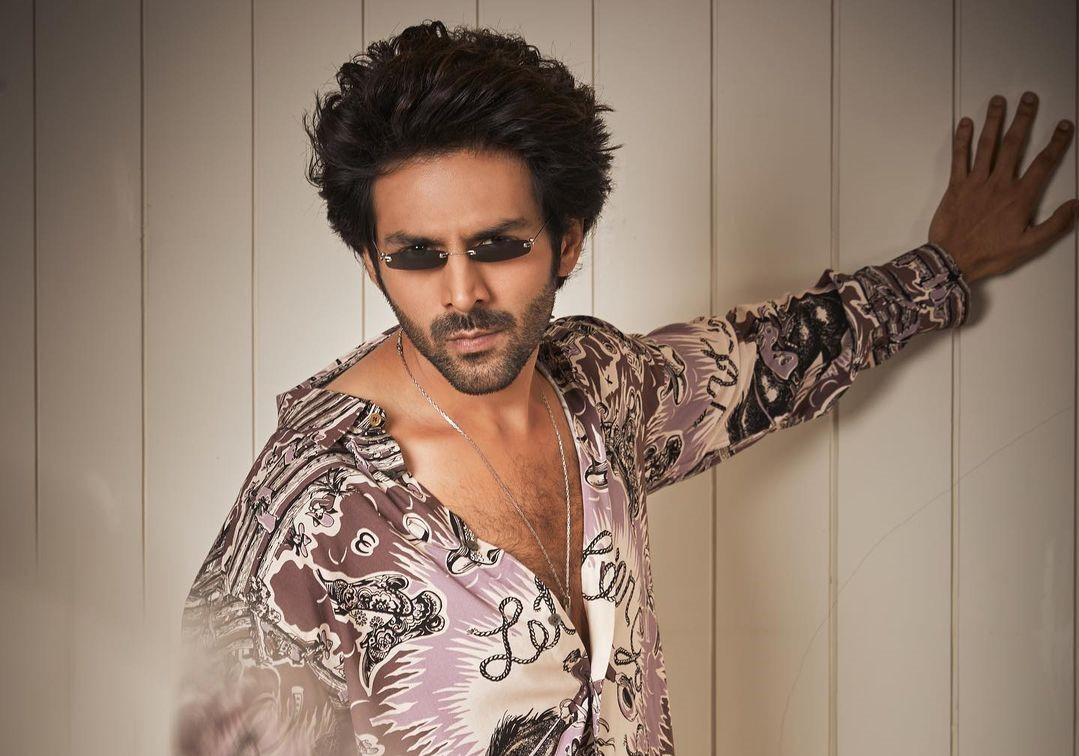 ---
Bollywood actor Kartik Aaryan is a star on the rise and his latest, Bhool Bhulaiyaa 2, is a testament to the same. The film has somewhat helped revive the cash-strapped Indian film industry by earning over INR100 crores within the first ten days of its release, as per Filmfare. Bringing families back to theatres, the Kartik Aryan-starrer is hoping to make more bucks at the box office and the star of the show has a lot to say about its raging success.
"I feel extremely grateful to the audience for this historical opening! As an actor, my biggest motivation has been to entertain the audience, and the love that's been pouring in from the masses is not only encouraging but also validating on so many levels," Kartik told Filmfare.
About whether the film's raging success puts more pressure on him as an actor when considering future projects, Kartik said, "The day I start overthinking and get pulled down by the economics of the business, or the pressure of expectation, I will no longer be able to concentrate on my job, which is trying to deliver the best possible entertainment and performance that I can. "
Kartik is flattered many are hailing him for having "saved" the film industry, but he is humbled all the same. "I have miles to go and lots more to do. I'm currently enjoying this phase in my career and only encouraged to push the envelope." But about his journey so far, the actor has said, "It's been a roller coaster ride... Every step of this journey has been a learning experience, and I feel extremely lucky to be getting the opportunities to do some incredible work. My aim is to become the number one actor in the industry."
As for what made him sign Bhool Bhulaiyaa, Kartik shared, "Honestly, I was given the script first without knowing what film it was for, and I was immediately on board because I loved this script. And then when I found out that it was for Bhool Bhulaiyaa 2. I had watched Bhool Bhulaiyaa when I was in school and could never have imagined I would be offered the role, so when that happened, it felt surreal."
About fitting into Akshay Kumar's shoes, Kartik remarked, "Akshay sir is a legend and no one can do what he does. I have grown up watching him. I've always looked up to him. I love him as an actor and as a person. I never took on that pressure to step into his shoes because those are some really big shoes to fill. However, I tried my best to deliver on the faith that Anees sir and the producers had in me."
The film also stars Tabu, and Kartik learnt a lot from the seasoned actor known to astonish with her always gripping performances. "There was so much to learn from Tabu ma'am just by observing how she works on a set. She is a fabulous actress. I have always been a fan of hers growing up and I feel blessed to have worked with her, and hopefully, I'll get that chance again."
About his experience making his OTT debut with Dhamaka, Kartik mentioned, "As an actor, all I can ever ask for is a platform to deliver my art. Be it OTT or on the big screen, the experience of telling different stories is my only destination. Both platforms have different experiences. The fact that my film was just a click away for consumers around the world is like magic. Watching larger than life films in theatres is also extraordinary."
On that note, recalling his venture into the film industry, Kartik thanked social media. "While in college, I was going through Facebook and I used to follow all the auditions and casting call pages, so that's when I came across this post for a young boy with a requirement for a profile matching mine. I went for it and by God's grace, was selected. It was only then that I found out it was for the film Pyaar Ka Punchnama." Asked if he'd ever anticipated becoming a star, Kartik replied, "It definitely wasn't an overnight thing, but I think after Sonu Ke Titu Ki Sweety, that change started coming in, when people started recognising and calling me by my name.
Kartik also expressed his wish to venture into Marvel's Cinematic Universe. When inquired if there was any project he wished to have been a part of, Kartik responded, "Recently, I saw Dr Strange in the theatre, and I was like, I want to be part of a Marvel universe. They really know how to create magic." About an actor's performance that humbled him, he replied, "I can't think of just one. There are so many great actors in our industry and so many of my contemporaries have been giving some amazing performances, like Alia Bhatt in Gangubai Kathiawadi, which was just superb, and so many more."
COMMENTS
Comments are moderated and generally will be posted if they are on-topic and not abusive.
For more information, please see our Comments FAQ