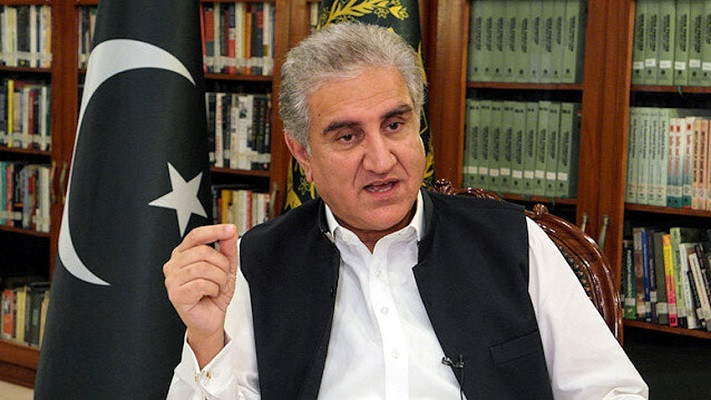 ---
ISLAMABAD:
Former foreign minister and PTI Vice Chairman Shah Mahmood Qureshi has revealed that his party and ruling PML-N were holding backchannel talks to decide the final date of next general elections.
Speaking to reporters on Saturday, Qureshi claimed that he was told that all PML-N leaders including party supremo Nawaz Sharif were ready for the snap polls.
His statement comes two days after party chairman and former premier Imran Khan took many by surprise when he suddenly announced ending his "Haqeeqi Azadi March" and decided to give a six-day ultimatum to the ruling coalition to announce an election date or else he would return to the capital with more people next time.
The change of plan was not just sudden, but a deviation from what Imran had been saying for the past several weeks that he would not leave Islamabad without getting a date for the next elections from the government.
Also read: What made Imran make a swift retreat?
Insiders revealed that powerful circles were on board and pushed both sides to make certain decisions, including PTI's entry into the capital and end of the rally instead of going for a sit-in. They added that everyone, including the powerful circles, needed face-saving and it was not just about political parties.
The former FM, in today's media interaction, also challenged the ruling party leaders Ayaz Sadiq, Ahsan Iqbal and Malik Muhammad Ahmed Khan to deny his statement under oath if he was lying.
Qureshi further added that both the parties also deliberated on announcing early elections in June, 2022 and also discussed setting October 5 as a tentative date for snap polls.
But later, the senior PTI leader said they were told that coalition partners of the PML-N government did not agree to the early elections. The PPP was a major obstacle to hold early elections, he added.
COMMENTS
Comments are moderated and generally will be posted if they are on-topic and not abusive.
For more information, please see our Comments FAQ