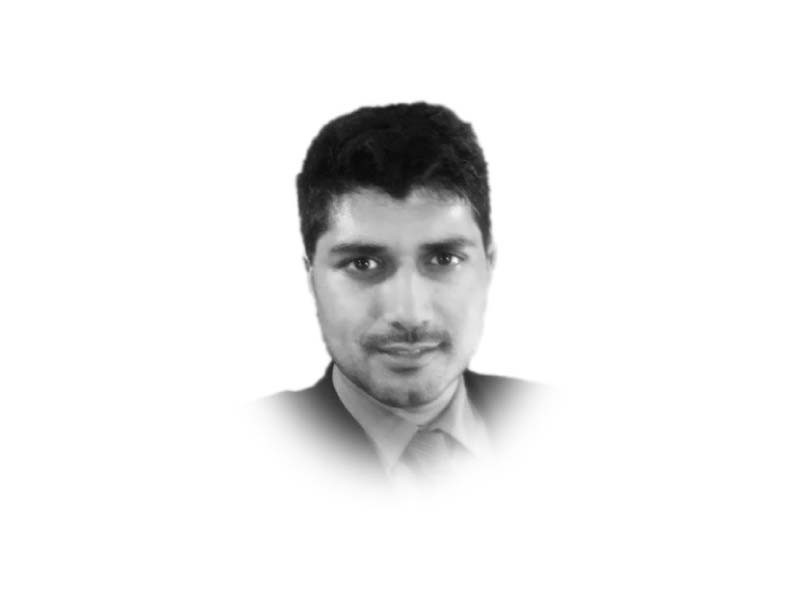 ---
Youth must take the road forward not the "streets" for a sovereign state. Sri Lanka and Ukraine are present-day examples of the countries when things go south. Incompetence and arrogance invite scorn. Period.
A rebellious approach to discrediting and demolishing the system is a manifestation of a dictatorial approach and not a democratic one. Such a regressive approach will only further weaken the country, exacerbating its vulnerabilities. Threats to our country are enormous as well. External powers' meddling is easiest when a country is weak internally and nothing harms the progress of a country more than continuous protests, agitation, propaganda and malice.
In today's world, standard education and a relevant skillset benefit the youth much more than being part of a political brigade; hurling abuse at the dissidents. Whenever a political party calls for a jalsa, the number of national work-man-hours wasted is massive. A simple calculation reveals even a number as small as five thousand people gathered for six hours will result in a loss of thirty thousand work-man hours. These amount to more than three hundred thousand USD burnt and wasted. Time is money!
The harrowing trend of vitriol, hate, loathing, disgust, enmity and victimisation in an attempt to keep the political temperature high adds to the political instability, chaos and anarchy further derailing the country from progress — detrimental to the future of the youth.
A sovereign nation needs independent youth who are skillful, educated and ethical and believe in lifelong learning — traits rarely found nowadays amongst the young followers of the political parties which thrive best with idealism instead of realism. Critical thinking is appreciated.
Following are the recommendations for the youth to contribute effectively to a sovereign country.
Google is your best leader for now. Swaying with political views, high on emotions, the youth will be at the loss of losing its valuable time. While the leaders will claim to make the country a wonder on the planet, the youth will still be needing skills to work for it.
Part of being young involves making sense of personal experiences and asking questions about the world around you. Youth should have the capacity to identify and challenge existing power structures and barriers to change and to expose contradictions and biases.
Society has a sheer lack of financial education at every level. High consumer behaviour is a manifestation of an acute inferiority complex, dependence on the imported items and distorted ideologies. Such societal behaviours result in foreign reserves flown out of the country for the import of luxury items.
Coursera, Edx and Havard extension school, etc offer them much more than any other political party. The students can get certifications and degrees from the best universities in the world from the comfort of their homes. In addition to bringing fresh perspectives, young people often have direct knowledge of and insights into issues that are not accessible to adults. Youth best understand the problems they face and can offer new ideas and alternative solutions.
Huge energy requirements are met by the country by imported petroleum products which are also used for the production of electricity. The country is leading in insomnia, heart diseases and obesity because of its unhealthy lifestyle.
Read books to get a world view of situations. The political parties should also have an onboarding process in which the talented youth based on their caliber are inducted, trained and given opportunities to lead. Political dynasties hardly can perform in today's world.
When young people are empowered with the knowledge of their rights and equipped with leadership skills, they can drive change in their communities and countries. Youth-led organisations and networks, in particular, should be supported and strengthened because they contribute to the development of civic leadership skills among young people, especially marginalised youth.
With political commitment and adequate resources, young people have the potential to make the most effective transformation of the world into a better place for all. Working on one's self for development will be the best way to shield any foreign influence on personal and national levels. Rome was not built in a day.
Published in The Express Tribune, May 25th, 2022.
Like Opinion & Editorial on Facebook, follow @ETOpEd on Twitter to receive all updates on all our daily pieces.
COMMENTS
Comments are moderated and generally will be posted if they are on-topic and not abusive.
For more information, please see our Comments FAQ