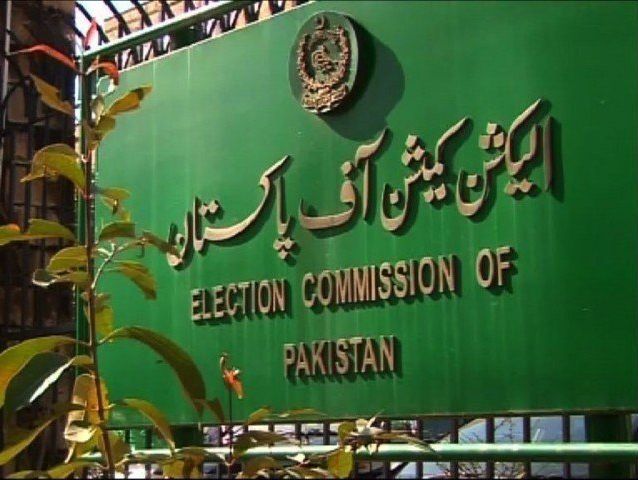 ---
ISLAMABAD:
Responding to former premier Imran Khan's speech, the Election Commission of Pakistan (ECP) on Wednesday made it clear that any pressure or threat could not influence its decision.
PTI Chairman Imran raised questions on the impartiality of the ECP hearing references seeking the disqualification of 24 MPAs of his party on account of Article 63-A of the Constitution.
Prior to that, the PTI chairman is exerting pressure on the ECP for a decision in its favour.
On Wednesday, the commission had rejected the references filed against the party's MNAs, who had decided to side with the opposition before its no-confidence motion against ex-PM Imran.
However, the PTI chairman was ousted without their votes.
Now, the ECP is adjudicating the matter related to the disqualification of two dozen MPAs, who had voted for PML-N's Hamza Shehbaz in the election for the chief minister's position against Punjab Assembly Speaker Pervaiz Elahi, on account of Article 63-A. The matter is likely to be decided next week.
In his response to Imran's speech, the ECP has issued a statement wherein it was stated that the commission had decided matters in accordance with the Constitution and law.
Legal experts believe that when the judiciary and establishment are silent on Imran's criticism, the ECP is the only institution, which is giving a tough time to the PTI in several matters.
The relationship between the PTI government and the ECP could not be termed "cordial", particularly after the situation arising out of the Daska by-election.
The ECP had raised the issue of the electoral reforms bill, which was already passed by the National Assembly.
The commission had also not complied with the party's wishes when it had recently opposed the federal government's presidential reference seeking the Supreme Court's opinion on holding Senate elections through an open ballot without a constitutional amendment.
The ECP had also later refused to take steps for introducing traceable ballots in the recent Senate elections in view of the top court's opinion in the presidential reference case.
In the foreign funding case, the PTI had challenged the ECP proceedings in the superior courts and acquired a stay order in its favour.
The ECP had also taken notice of the violation of its code of conduct by the PTI leadership, which had participated in the by-election campaign in the country.
Recently, the commission also issued notice to Imran for his speech wherein he raised serious questions on impartiality of the ECP.
Earlier this week, PTI leader Faisal Vawda had filed a complaint of misconduct in the Supreme Judicial Council against one ECP member, Nisar Ahmed Durani.
Similarly, a PTI leader had also announced that he would file a complaint against the chief election commissioner.
COMMENTS
Comments are moderated and generally will be posted if they are on-topic and not abusive.
For more information, please see our Comments FAQ