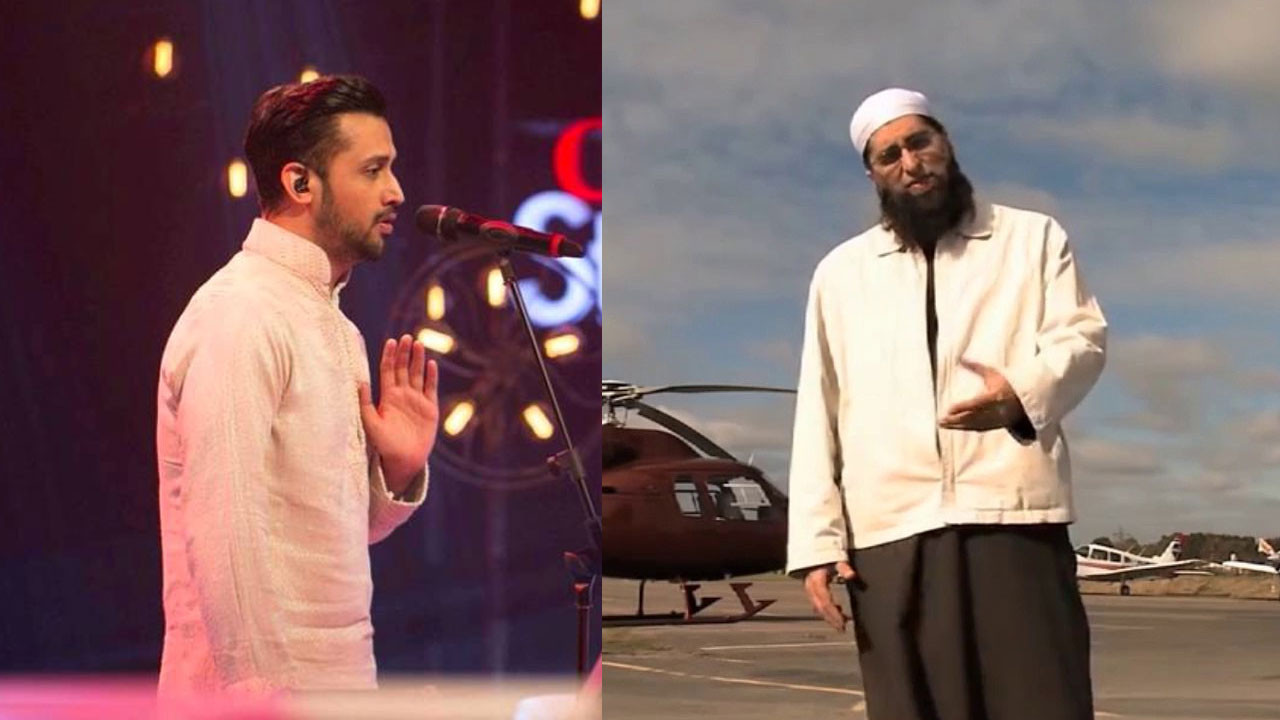 ---
To celebrate the true essence of Ramazan, Spotify has a distinct offering for its subscribers – a specifically crafted hub called the Ramazan Destination that features an amalgamation of playlists containing spiritual songs, Humd-o-Naat, Quranic recitations, Sufi anthems and religious kalams, as per a press release.
To bring your attention to a few, Spotify has offered its selection of 10 devotional songs that can be found on these playlists for listeners to look up, and be enchanted by.
1. Tajdar-e-Haram
Tajdar e Haram is a soulful offering that has multiple iterations. With the original being performed in 1982 by the Sabri Brothers, it has been loved extensively across the Muslim Ummah. In 2015, a Coke Studio presentation of this kalam sung by Atif Aslam received widespread praise.
2. Mera Dil Badal De
One of the many legendary offerings of the late Junaid Jamshed, this kalam is a heartfelt supplication for forgiveness from the Almighty.
3. Illahi Teri Chaukhat Par
As we struggle to beg for forgiveness during this Holy month, another offering from the late Junaid Jamshed puts our scattered thoughts into perspective. The offering also reflects what this auspicious month is about.
4. Shan E Ramzan
A collaboration between Junaid Jamshed and Amjad Sabri, both gems that we've lost over time, this Naat is an amazing rendition created for a Ramazan transmission. It sheds light on what Ramazan is and the blessings that descend on believers during this time of the year.
5. Bhar Do Jholi Meri
Much like Tajdar e Haram, Bhar Do Jholi Meri has several iterations. This plea to God for his blessings is all about encompassing Ramazan's message of spirituality and connecting with the Creator on a deeper level.
6. Assalamu Alayka
Maher Zain's blissful offering is a stunning tune to stir the heart and soul this Ramazan. It entices and mesmerises listeners with a carefully crafted message for the believers, relevant to this blessed month.
7. Ya Rabb
Egyptian singer Hamza Namira created this amazing Salam and although not specific for Ramazan, it fits perfectly with the core offerings and messages that believers need to be reminded of this month.
8. Ramazan
Another one from Maher Zain, this Salam praises the month of Ramazan for all that it is and everything that it brings. It is a profound tune that speaks to your heart creating a unique aura for one to get lost in.
9. Aaqa – Coke Studio
Coke Studio has been instrumental in bringing a revolution to Pakistan's music scene with eloquent compositions and hand-picked collaborations. Aaqa is one of them as it brings together Abida Parveen, the Queen of Qawwali and Ali Sethi, a beautiful voice in his own right.
10. Wohi Khuda
Last but not least, Wohi Khuda Hai has braced our ears in one form or another, making us familiar with God, His creations, His might and all that he is capable of. This one by Atif Aslam is another iteration that truly captures the essence of Ramazan.
Have something to add to the story? Share it in the comments below.
COMMENTS
Comments are moderated and generally will be posted if they are on-topic and not abusive.
For more information, please see our Comments FAQ