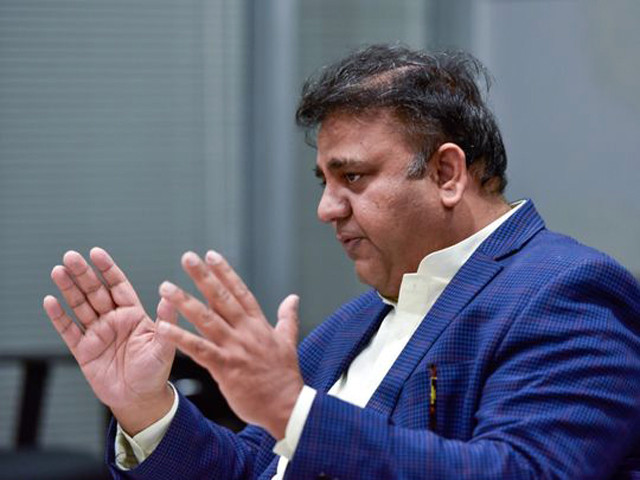 ---
Information Minister Fawad Chaudhry on Saturday rubbished speculations over the removal of Chief of Army Staff (COAS) General Qamar Javed Bajwa, saying the government strongly rejected the same.
"The government is well aware of the institutional formation of the army chief and the armed forces," Fawad said in a Twitter post this evening.
"Speculations that any change in the army's command is being considered are extremely absurd and baseless," he added.
The minister went on to say that such speculations were being spread on purpose, adding, "We fully denounce and reject such speculations."
حکومت کو آرمی چیف اور پاکستان کی افواج کی ادارہ جاتی تنظیم کا مکمل ادراک ہے ایسی افواہیں کہ فوج کی قیادت میں تبدیلی کا سوچا بھی جا رہا ہے انتہائ لغو اور بے بنیاد ہیں اور ایک منصوبے کے تحت پھیلائ جا رہی ہیں حکومت ان افواہوں کی مذمت کرتی ہے اور مکمل تردید کرتی ہے

— Ch Fawad Hussain (@fawadchaudhry) April 9, 2022
The statement comes shortly after an emergency petition was filed in the Islamabad High Court (IHC), seeking to restrain Prime Minister Imran Khan from de-notifying the COAS.
The IHC will hear the matter on emergency in view of the extraordinary political situation in the country.
The petition he said was filed to "uphold the enforcement and mandatory constitutional provision with regard to identification of term" of the army chief.
Also read: IHC to hear emergency petition to prevent PM from de-notifying COAS
Sources privy to the development said that PM Imran has refuted reports that he was planning to make any changes to the military leadership.
Army chief General Qamar also met PM Imran amid an impasse over a parliamentary vote to oust the premier, two sources familiar with the matter told Reuters.
The meeting comes hours after the parliament was abruptly adjourned before the voting on no-trust motion that the PM was widely expected to lose.
COMMENTS
Comments are moderated and generally will be posted if they are on-topic and not abusive.
For more information, please see our Comments FAQ