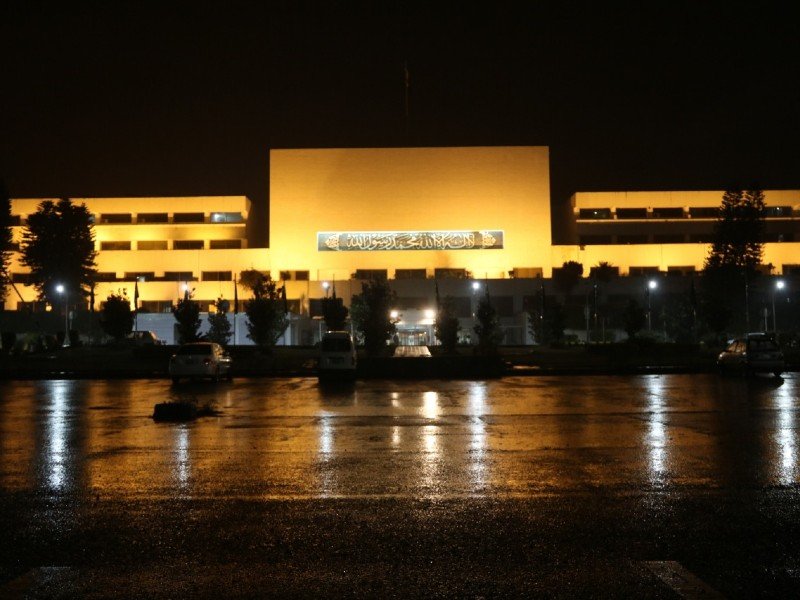 ---
ISLAMABAD:
As the National Assembly takes up the no-confidence motion against Prime Minister Imran Khan, tabled by the joint opposition, legal minds clarify some procedural questions.
Can a new prime minister be elected in the same session?
No.
Under Article 58(2) of the Constitution, upon passing of the vote of no-confidence against the current premier, a separate session of the National Assembly is to be called. The sole purpose of the session is then to ascertain whether another member of the assembly commands the confidence of the majority.
Can the speaker of the assembly delay the session to elect a new prime minister?
No.
After passing the vote of no-confidence, the summoning of the session to elect a new premier is the collective responsibility of the National Assembly.
Rule 32 of the Rules of Business stipulates that "whenever the office of the Prime Minister falls vacant for any reason, the assembly shall, to the exclusion of any other business, proceed to elect without debate one of its Muslim members to be the prime minister".
According to the procedures, the opposition may move requisition for this purpose and the speaker is bound to act upon it.
Read 'Legal minefield awaits opposition after no-confidence'
Can the president request a prime minister, against whom a vote of no-confidence has been passed, to continue in office under Article 94 till a successor is chosen?
No.
Under the procedures stipulated in Article 95, the prime minister ceases to hold office immediately after the passing of the vote of no-confidence.
The president does not have the authority to request the prime minister to continue. The option to resume is reserved for those who resign themselves or call for a dissolution of the National Assembly. Rule 38 of the Rules of Business further clarifies the situation mandating that when a resolution of no-confidence is passed, the speaker shall forthwith intimate the result to the president and the secretary shall cause a notification to be published in the Gazette.
COMMENTS
Comments are moderated and generally will be posted if they are on-topic and not abusive.
For more information, please see our Comments FAQ