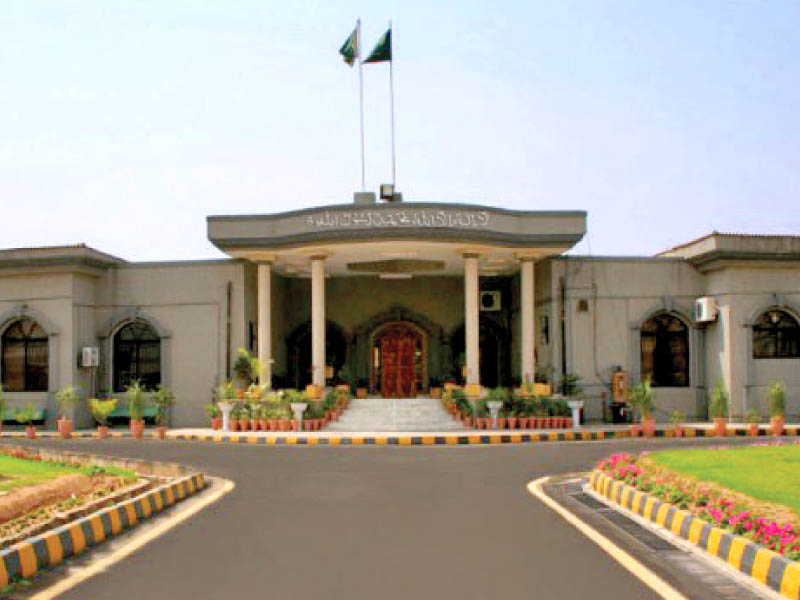 ---
ISLAMABAD:
The Islamabad High Court (IHC) has remarked that the failure to present the Prevention of Electronic Crime Act (Peca) Amendment Ordinance in parliament gave the impression that the government had a "malicious intent" behind the move.
IHC Chief Justice Athar Minallah heard the petitions filed against the Peca ordinance on Wednesday.
Additional Attorney General (AAG) Qasim Wadood argued that the ordinance was promulgated on February 18 and reached the official gazette on February 19.
The chief justice remarked that it was not the authority of the executive to not present the ordinance in parliament, which, he said, showed their mal intent.
The AAG maintained that a timeline was to be followed for presenting ordinance before parliament, adding that the executive would follow the rules until the time they existed.
The IHC CJ said the failure to fulfill the constitutional responsibility by the executive had its implications.
Read Punjab speaker, JI chief back journalists' struggle against PECA
He inquired when and before which house was the ordinance presented. He recalled Senate chairman's ruling, saying whenever an ordinance is promulgated it would be presented before the parliament and Senate.
He said the executive had no authority to violate the constitution and wondered how it could ignore parliament by not fulfilling the responsibility given in the constitution.
The IHC CJ said not presenting the ordinance in parliament gave the impression that the executive had a malicious intent behind the move.
He said the National Assembly or Senate could reject the ordinance at any time.
"Can the executive stop the parliament from approving or rejecting the ordinance? How is an arrest justified under Section 20? Why should not the court annul Section 20?
The chief justice said the IHC had a case before it where a journalist had given a historical reference from a book, and asked how Section 20 would apply to him.
The AAG linked the Peca ordinance to the changing political situation in the country, saying the government might withdraw the ordinance.
The court ordered AAG to give final arguments and adjourned the hearing of the case till Monday.
According to the amendment made in Section 20 of Peca, the jail term has been increased for defaming any person or institution from three years to five years.
Further, the complainant has been defined as the aggrieved person, his authorised representative, his guardian in case he is a minor or "a member of the public in respect of a public figure or a holder of public office". Online public defamation has also been made a cognisable and a non-bailable offence.
COMMENTS
Comments are moderated and generally will be posted if they are on-topic and not abusive.
For more information, please see our Comments FAQ