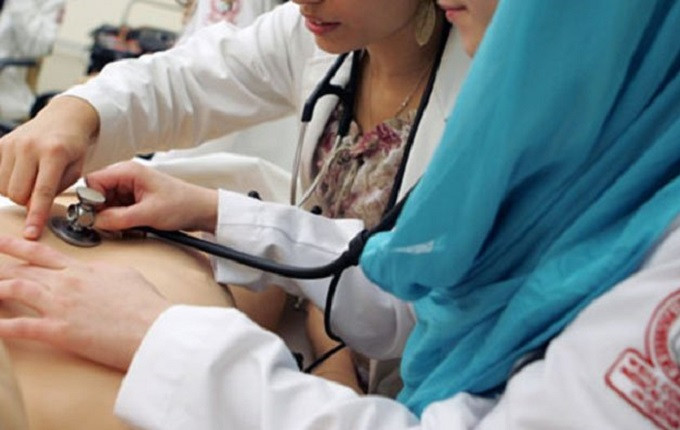 ---
LAHORE:
The importance of trauma management has increased manifold because of a higher risk of accidents caused by increasing population, industrial development and heavy traffic, Ameeruddin Medical College Principal Dr Muhammad Al-Fareed Zafar has said
He was addressing the participants of the 6th training workshop on early management of trauma, organised by the Department of General Surgery Unit-I of Lahore General Hospital. More than 100 young doctors from hospitals across the province attended the workshop.
Dr Zafar said young doctors should adopt the latest techniques in the medical field to save lives of citizens as the increasing number of accidents has put lives at risk.
He said there were only a few moments between the life and death of those critically injured in accidents. He stressed that the doctors and nurses should provide medical aid to the patients with professional dedication as per the requirement, through which many precious lives could be saved by following the relevant standard operating procedures (SOPs).
He stressed the need to raise awareness among the people as well as provide necessary information and training on trauma management to the medical professionals.
Read: Mobile hospital, workshop accompany PPP rally
The professor said young doctors could provide better care and treatment to patients in case of emergency.
He said Professor of Surgery Dr Farooq Afzal had been continuously improving the trauma management and emergency treatment facilities and training of doctors and other staff for many years.
Dr Afzal said it was very important to train the doctors and paramedics about early trauma management, for which such workshops played an important role. He said then training events paved the way for new avenues of treatment. "Young doctors should make full use of the experiences of their seniors to enhance their knowledge," he added.
Punjab Institute of Neurosciences Executive Director Dr Khalid Mahmood, Professor Arshad Cheema, Judat Saleem, Shoaib Nabi, Hanif Mian, Asif Bashir, Professor Haroon Majeed, Dr Imran Khokhar and other experts gave lectures and practical training to the participants.
Published in The Express Tribune, March 1st, 2022.
COMMENTS
Comments are moderated and generally will be posted if they are on-topic and not abusive.
For more information, please see our Comments FAQ