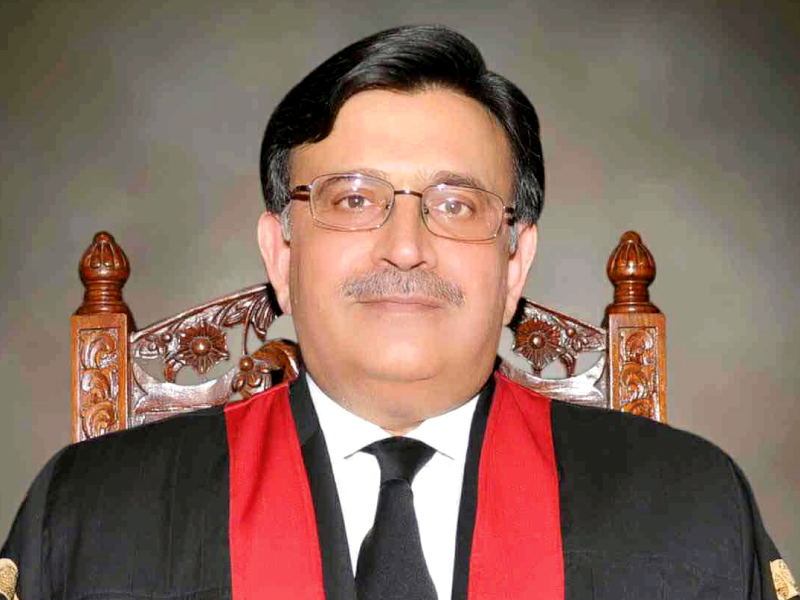 ---
ISLAMABAD:
A three-member special bench of the Supreme Court reserved its ruling on Tuesday on the appeals filed by two former military officers against their dismissal in the case of conspiracy to topple the then government of Benazir Bhutto in the 1990s.
The bench, headed by Chief Justice Umar Ata Bandial, conducted the hearing. One of the petitioners, Col (retd) Azad Minhas, pleaded in the court that if there was any evidence against them it should be shown in the court and they would withdraw their appeals.
Minhas informed the bench that there was an alternative charge in the indictment, which said that he was in knowledge of conspiracy. He asked in which law one would be punished for having knowledge of a crime. He also said that the Army Act did not provide for alternative charges.
The petitioner pointed out that the investigation officer, Brig Ishaq, was later appointed judge in the trial against them. The petitioner pleaded to the court to also issue order for granting him his retirement benefits.
Sitting on the bench, Justice Muneeb Akhtar inquired why general court martial was not held against them. Justice Akhtar also said that the general court martial was a five-member court and it provided greater protection to the accused.
The chief justice remarked that there was no room for the Field General Court Martial during peace time. The additional attorney general informed the bench that the former military officers had moved the court under Article 184/3, adding that this article could not be invoked for personal gain.
He said that the accused had been sentenced in accordance with the Army Act and that their appeals had been rejected by competent forum, besides the chief of army staff had confirmed their sentences. Furthermore, he said, the appeals in the apex court were not filed in time so, these were not admissible.
The chief justice told the petitioners that the Defence Ministry had raised legal objections to their appeals. The bench directed the petitioners that they could submit the answers in writing to the court if they wanted. After hearing the arguments, the court reserved the judgment.
Four military officers and a civilian were convicted of plotting to overthrow the then Pakistan Peoples Party (PPP) government in the 1990s. The petitioners Col Azad Minhas was sentenced to two-year imprisonment and dismissal and Col Inayat was awarded four-year imprisonment and dismissal.
COMMENTS
Comments are moderated and generally will be posted if they are on-topic and not abusive.
For more information, please see our Comments FAQ