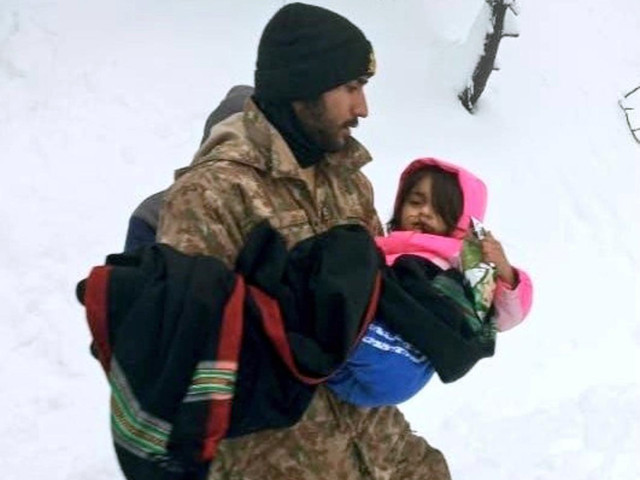 ---
LAHORE:
The Opposition in the Punjab Assembly, dissatisfied over some officials' suspension in Murree incident, said the victims' families would never forgive the government "whose incompetence caused deaths of their loved ones".
Hamza Shehbaz Sharif, the Opposition leader in the Punjab Assembly, also demanded a parliamentary committee to thoroughly probe into the gory incident.
"Hamza Shehbaz will not sit [idle] until all those responsible for the Murree incident are brought to book," he vowed.
Suspending some people would not heal the wounds of the victim's families, he made it clear. During his speech on "General discussion on the Murree incident", Hamza Shehbaz asked the assembly members: "Where were the helicopters of Prime Minister Imran Khan and Punjab chief minister when innocent children were dying in Murree".
The PML-N spent billions on machinery to deal with heavy snowfall, but that machinery was not used properly, and nothing was done to protect the families trapped in Murree, he claimed.
There was a shortage of wheat, sugar, fertilizer and other routine items, but Prime Minister Imran Khan just seemed to be updating the nation that a "mafia is working", but he did not seem to be making any concrete efforts to eliminate or even to bring it to book.
The PML-N lawmakers left the assembly chambers as soon as Hamza Shehbaz Sharif concluded his speech.
Responding to Hamza's speech, provincial law minister Raja Basharat said the Opposition leader was so saddened over the Muree incident, but where he had been when people were being gunned down in Model Town?
"They are the killers of those who lost their lives in the Model Town incident," the law minister alleged.
During his response, the law minister also revealed that two accused in the Anarkali blast case had been arrested, and investigation was being carried out from all the angles, and soon people would be told about it.
He also condemned the Opposition's conduct of leaving the assembly hall after delivering speeches.
Punjab Assembly Speaker Chaudhry Parvez Elahi also seconded the law minister, saying that it was regrettable that the Opposition left the assembly hall after making themselves heard. He said they should have had the patience to listen to treasury with the same measure of interest which they displayed when they delivered their speeches.
After the agenda items were covered, Speaker Elahi prorogued the session for an indefinite period.
Published in The Express Tribune, January 22nd, 2022.
COMMENTS
Comments are moderated and generally will be posted if they are on-topic and not abusive.
For more information, please see our Comments FAQ