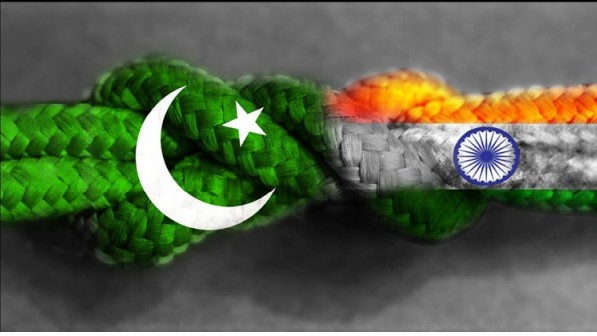 ---
Indian foreign secretary Nirupama Rao and Pakistani foreign secretary Salman Bashir had an informal meeting over dinner here on Wednesday and discussed ways to ensure that upcoming Pak-India would be successful.

Other members of the delegations from both sides were also present at the dinner.

Foreign ministry officials told Daily Express that a big breakthrough was not expected to come out of the talks between Rao and Bashir, but added that the fact that talks were proceeding at all was a positive sign.

Meanwhile, officials in the Indian foreign office acknowledged that India would certainly raise the issue of groups like the Laskar-e-Taiba during the talks, reported Press Trust of India, but said they believed this would not become a sticking point as Indian officials recently said they were approaching the dialogue in "an exploratory and not an accusatory manner".

Foreign secretary-level talks between the India delegation and Pakistani will take place on Thursday from 11am onwards. The meeting will continue over a working lunch, and then Indian foreign secretary Rao will participate in a goodwill meeting with foreign minister Shah Mahmood Qureshi in his office to discuss Indian foreign minister S M Krishna's visit to Pakistan on July 15.

Nirupama Rao arrived in Islamabad on Wednesday morning, and was greeted at the airport by the foreign ministry's director general for South Asia Afrasiab Mehdi Hashmi. Pakistani authorities have made strict security arrangements at the hotel where Rao and her delegation reside for the duration of their visit. Rao is expected to leave Pakistan on Friday morning.

The main purpose of the meeting between the foreign secretaries is to resume talks, specifically, composite dialogue. India had postponed the comprehensive dialogue process after the November 26, 2008 attacks in Mumbai. The prime ministers of India and Pakistan had decided in their 2009 meeting in Sharm-el-Sheikh that the two countries will hold talks to resume comprehensive dialogue.

Also on Wednesday, Pakistani authorities released 17 Indian prisoners from custody in a 'goodwill' gesture prior to the foreign secretary meeting.

The Indian prisoners, who were housed in Kot Lakhpat Jail, were handed over to Indian authorities at the Wagha Border. According to officials, they had completed their sentences.  An official of the Indian High Commission, Lawa Kamar Pal, told reporters that 228 prisoners and 682 fishermen are still in Pakistani jails.

The issue of prisoners in either state's jails is also something that is expected to be discussed in today's talks.

Published in The Express Tribune, June24th, 2010.
COMMENTS (1)
Comments are moderated and generally will be posted if they are on-topic and not abusive.
For more information, please see our Comments FAQ