 ---
LAHORE:
Members of the film and television industry mourned the loss of veteran actor Rasheed Naz, who passed away after a prolonged illness on Monday morning. The news was confirmed by Naz's daughter-in-law, actor Madiha Rizvi, on Instagram, who penned, "Our dearest Baba Rashid Naz Has left this world peacefully this morning. Please recite Surah Fateha for the departed soul." He was 73 years old.
Most widely known for his performance as Moulana Tahiri in Shoaib Mansoor's critically-acclaimed 2007 film Khuda Kay Liye, the actor also featured in other projects involving the director, including the Mahira Khan starrer Verna and the music video for the track Ishq Mohabbat Apnapan starring Iman Ali.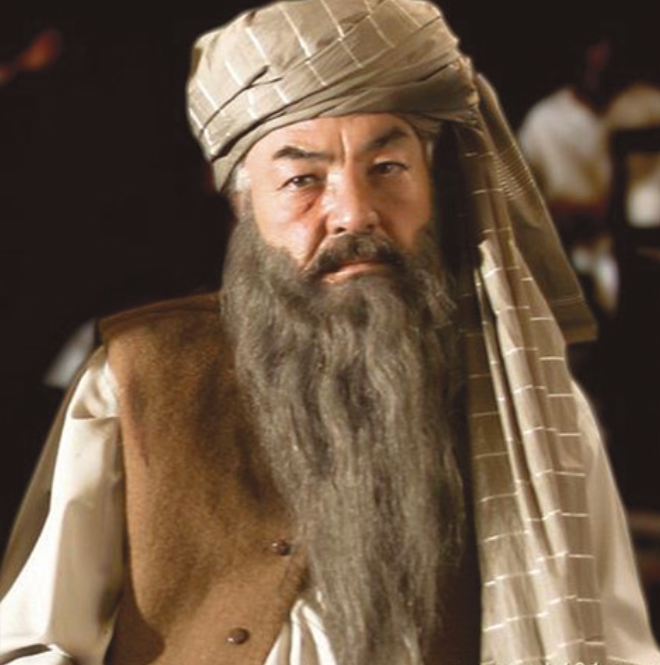 Rasheed Naz as Moulana Tahiri in Shoaib Mansoor's 'Khuda Kay Liye'
Born in 1948, Naz, who hailed from Peshawar, made his industry debut in 1971 as an actor in Pashto television plays. His first Urdu play was Aik Tha Gaoon (1973), with the actor rising to prominence through his play Namoos. He also worked in Pakistan's first private television play Dasht, telecast on N T M. Naz had several Urdu, Pashto and Hindko credits to his name. His first Pashto language film was 1988's Zama Jang, with his first Urdu big-screen venture being Syed Noor's Dakait.
Speaking to The Express Tribune, renowned screenwriter Asghar Nadeem Syed mourned the actor's loss. He shared, "Rasheed Naz was among those artists who were active during television's golden era in the country. He contributed a lot to the strengthening of the TV industry." He added, "Naz was a versatile actor, and apart from his native language Pashto, he was also fluent in Urdu and Hindko. He has inspired many generations with his work and his death is a huge loss for the industry, as well as his friends and fans."
Calling him a "ray of hope for Pashto language artists", actor Nushaba Bibi shared, "Naz was concerned with the welfare of KPK's local drama industry during times of crisis, and he, along with other artists, worked towards its betterment." Reflecting on the actor's humble and helpful nature, she added, "He was our senior and was always willing to help out newcomers. For Pashto language arists, he was the ideal teacher. His fans were not limited by age, and he worked hard to highlight our local Pashtun culture and traditions."
Senior actor Ashi Khan remembered the actor fondly, saying, "He was a very good human, and his humility always shone through. His behaviour was also impeccable, and he has left us very sad over his passing. He will always be missed."
Film and stage artist Shiba Butt spoke highly of the actor's contributions to the Pashtun artistic community, sharing, "There are a few actors from KPK that have earned the kind of fame commanded by Rasheed Naz Sahab. He had his humble beginnings in Peshawar and went on to earn international prestige. He was a representative of Peshawar's artistic community and was a voice for the rights of local artists." She continued, "He was a sweet-natured man, and his loss will be felt deeply by the industry as well as his friends and fans."
Actor Adnan Siddiqui took to Twitter to reflect on the actor's demise, writing, "Another big jolt to our industry. Rasheed Naz Sahab leaves behind an impressive legacy of work. You will always be remembered as a brilliant actor. May Allah grant you highest place in Jannah."
Actor Yasir Hussain posted a note in the actor's memory on Instagram, remembering his time working with Naz in the 2015 film Karachi Se Lahore. "I wrote that role especially for [Naz]. Thank you, Wajahat Rauf, for casting [him] and giving us the opportunity to work with a legendary actor. [He] will always stay alive in our hearts."
Senator Faisal Javed Khan also took to Twitter in the actor's memory. He tweeted, "May Allah rest Rasheed Naz Sahab's soul in peace and give his family and friends enough strength to cope with this loss. He was one of [the] remarkable Pashto, Hindko and Urdu language actors of Pakistan. His work in Shoaib Mansoor's Khuda Kay Liye was outstanding."
Politician Abdul Aleem Khan tweeted in honour of the late actor, "The demise of the renowned actor Rasheed Naz is a huge loss for Pakistan and the media industry. My condolences go to his family. May Allah grant him a higher rank in Jannah."
KPK minister Kamran Bangash wrote, "A sad day for Peshawar, [the] film industry, [and] PTV as Rasheed Naz leaves us. His services will always be remembered with honour. May Allah bless his soul."
COMMENTS
Comments are moderated and generally will be posted if they are on-topic and not abusive.
For more information, please see our Comments FAQ