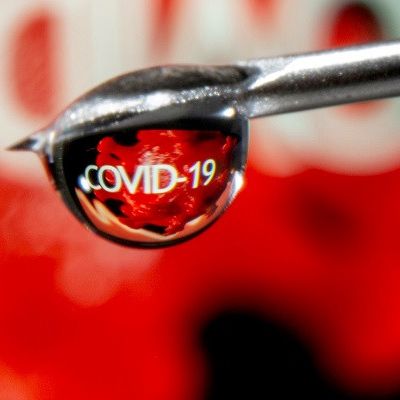 ---
KARACHI:
The novel coronavirus (Covid-19) positivity rate hit 28.80 per cent on Friday, as against only 6.09 per cent on January 1.
In Hyderabad, the positivity rate is 4.36 per cent and in rest of districts of the province is 4.07 per cent. Health department said that Sindh's overall positivity rate has reached at 18.72 per cent in last two weeks.
In the meeting expected today (Saturday), Sindh health department could suggest the provincial government to announce strict instructions to curb the movement of the people.
"This is alarming situation," confirmed Qasim Siraj Soomro, parliamentary secretary on health.
He said that the in-door wedding ceremonies and public transport were the major reasons to spread the virus amongst the citizens.
Soomro said that despite surge in the Covid-19 cases in last few days, the citizens were not following the SOPs, including wearing the masks. He said that majority of the patients admitted in the hospitals were unvaccinated.
Some senior health professionals said that the government's Covid-19 positivity rate data was not accurate.
"The exact rate could be double," commented Dr Abdul Ghafoor Shoro, the secretary of Pakistan Medical Association, Karachi. "The new variant is more infectious," he added.
Quoting a public hospital's data, Dr Shoro said that out of 200 patients brought to the lab with symptoms of the Covid-19, about 125 were declared positive. "Same situation is in private hospitals," he added.
Read More: Pakistan achieves target of vaccinating 70m against Covid-19: PM
Soomro also believed the number of the patients could be more than the official data. "We need to take strict measure or our health system will be collapsed in coming days," he said.
"About 60 per cent population in the city is unvaccinated," Dr Shoro pointed out. "People do not wear masks and there is no fear of the virus anymore," he said.
Replying to a question, Soomro said that the door-to-door vaccination drive was underway. He said that his department had already planned to launch two 14-days long vaccination campaigns in the province.
More tests detect 23 Omicron cases
Sindh Chief Minister Syed Murad Ali Shah has said that 23 more cases of Omicron variant emerged when 24 samples were tested lifting the tally to 430 and 3,089 new cases of Covid-19 were diagnosed through 15,719 tests and one more patient died lifting the death toll to 7,693.
He said currently 16,125 patients were under treatment, of them condition of 209 patients was stated to be critical, including 13 shifted to ventilators.
Sharing vaccination data the CM said in total 31,514,974 vaccines have administered which constituted 56.99 per cent of the vaccine eligible population.
CM rules out lockdown
Sindh Chief Minister Syed Murad Ali Shah on Friday ruled out any possibility of lockdown to contain the spread of novel coronavirus disease and affirmed that the government will focus on vaccination to control the super spreader.
He was speaking at the inauguration ceremony of Asif Rehman Simulation Center at Dow University of Health Sciences.
"Our health facilities are not under pressure, therefore we are not planning to impose lockdown," he said and added that his government would follow the decisions of NCOC in respect of lockdown or closing of schools.
He urged Dow University of Health Sciences to establish a Central Simulation Center at Dow so that the rest of the medical universities of the public sector can enable their professionals to learn through virtual reality.
The ceremony was attended by Minister for Health Dr Azra Pechuho, DUHS VC Prof Saeed Qureshi, Pro VC Prof Zarnaz Wahid, faculty members, principal DDC Arshad Hassan, Dow class of 1990 alumni Dr Asim Hashmi, Dr Faryal and others.
The Simulation Centre would help health professionals learn without the fear of harming the patient.
The Centre has been established at a cost of Rs230 million, of which Rs30 million have been constituted by the Dow Class 1990.
Published in The Express Tribune, January 15th, 2022.
COMMENTS
Comments are moderated and generally will be posted if they are on-topic and not abusive.
For more information, please see our Comments FAQ