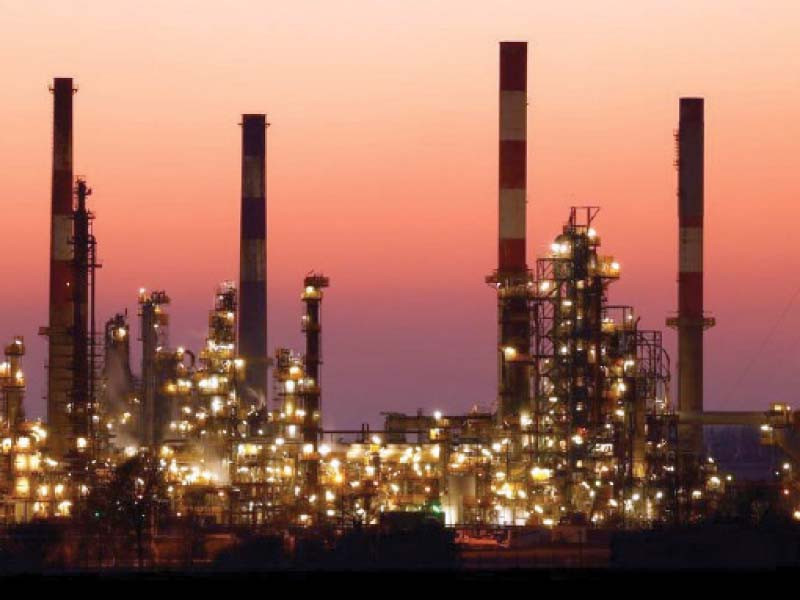 ---
ISLAMABAD:
The Pakistan Oil Refinery Policy 2021 has turned into a shuttlecock between the Ministry of Energy and Cabinet Committee on Energy (CCOE) which has sparked uncertainty in the refining sector that plans to invest $5 billion to upgrade projects.
The delay in reaching a decision by the CCOE has marred the investment plans of refineries.
CCOE has already approved Refinery Policy 2021 however it capped the incremental revenue for upgradation.
Earlier, CCOE had raised several questions regarding collection of deemed duty by refineries and investment on upgradation projects.
Petroleum division had informed CCOE that refineries had collected around Rs200 billion and they had invested the same on upgradation schemes.
The draft of refining policy had been on agenda several times but CCOE either deferred its consideration or did not take up the agenda.
Byco has already begun work on upgradation of conversion plant to convert furnace oil into byproducts.
In a notice sent to the Pakistan Stock Exchange, Pakistan Refinery stated that its board of directors had approved upgradation projects worth $1.2 billion. Other refineries were also awaiting approval of final draft of policy to kickstart the work on upgradation.
CCOE has once again taken draft of oil refinery policy on its agenda which is scheduled to meet on Thursday (today). However, there are reports that CCOE Chairman Asad Umar had asked Petroleum Division to drop it from the agenda.
The policy has been in the grind with Umar for more than a year and he has been looking after this draft for over 12 months.
Refineries are national assets of the country and they save Pakistan's import bill by producing petroleum products locally. The delay by Umar is making refineries pass through severe financial constraints.
Despite getting more than Rs140 billion to procure furnace oil from local refineries, recent reports showed that the independent power producers (IPPs) did not honour the contract and most of the local refineries suffered massive financial losses.
The updated policy has been in the books and it keeps getting amended every two weeks which has caused this massive delay.
The credit should go to the government for looking into this matter with a microscopic view and vision for the betterment of all refineries.
This policy will help in upgradation process and Pakistan will become one of those few countries in the world to be able to produce Euro V category fuel which is environment friendly and highly suitable for the automobile industry.
"There is hope that once the policy comes into effect, it will incentivise the industry for upgradation which some of the refineries have already pledged," industry officials told The Express Tribune.
They added that another misconception prevailing within the government sectors is that local refineries are obsolete and this view has been challenged by refinery officials who have invested billions into efficiency and upgradation processes.
Refinery sector has been compared to other industrial sectors of Pakistan and it is the only segment that has been suffering financially and massive investments yielded meagre or no returns.
Another example has also been quoted by top brokerage house analysts that the stock price and values of the refineries have suffered due to the consistent and continuous financial crunch.
There has been a lot of noise that all listed companies at the Pakistan Stock Exchange have made massive profits and declared dividends apart from the refinery sector whose share prices have nosedived to the red.
Published in The Express Tribune, January 13th, 2022.
Like Business on Facebook, follow @TribuneBiz on Twitter to stay informed and join in the conversation.
COMMENTS
Comments are moderated and generally will be posted if they are on-topic and not abusive.
For more information, please see our Comments FAQ