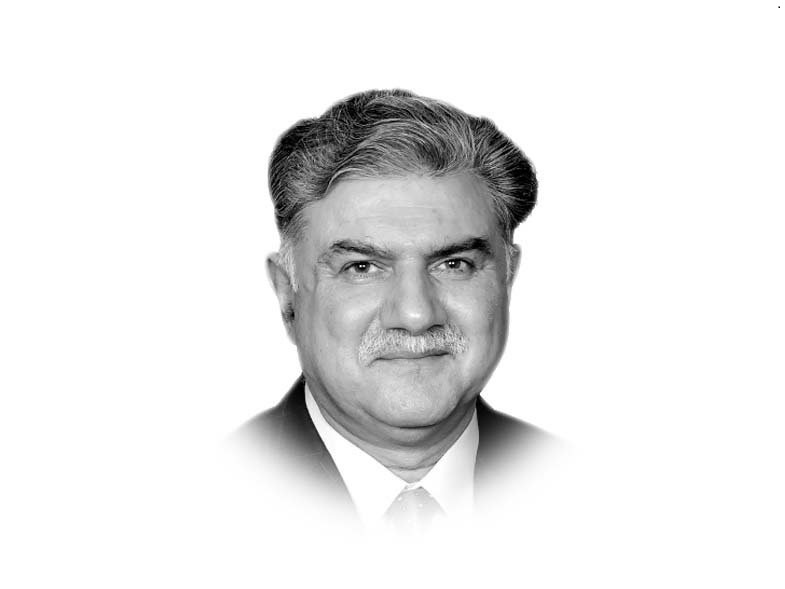 ---
It was all over the media… over CNN, on BBC, PTV and weather sites, on Pakistan Meteorological Department website and thousands of others; and it is an expected pattern in January each year. That a strong system was to enter Pakistan during first half of January 2022, bringing rains and snow. Nothing unusual and nothing unexpected. And that entertainment-starved youth would rush towards the hills of Murree, Rawalpindi District to enjoy snowfall and let off some steam, as they do each time it snows in Murree. That day-trippers on tight budget would dominate this lot and that Murree would see more vehicles than it can handle. Yet all those responsible had no forward planning other than feeble warnings on social media asking would-be visitors to avoid visiting the hill station.
There was no mechanism to control overflow and overcapacity vehicular traffic in the small town. For a capacity of a few thousand vehicles, Murree saw an influx of roughly 164,000 vehicles, when on 7 January 2022, a snowstorm hit the hill station. And consequently at least 23 domestic tourists lost their lives, mostly trapped overnight in cars stuck in thick snow. The toll included men in their 20s, women and children; who as per preliminary findings had died of asphyxia or suffocation due to lack of oxygen, after inhaling the deadly carbon monoxide.
Though the enquiry commission ordered by the government would help establish findings, form opinions and forward recommendations; the fact that the government — local, provincial and federal — could not preempt a tragedy in the making speaks volumes about the dysfunctional state that Pakistan is becoming under the PTI which survives from crisis to crisis. Even with so many departments and organisations to deal with exactly similar situations, the worst happened. And it happened despite signs, warnings and common defiance of common sense that in itself is criminal.
When I wrote two back-to-back pieces on Swat the past summer, there was strong suggestion to control entry into the Swat Valley that sees larger influx than it can handle, causing congestion, profiteering, accidents and tragedies. Murree and Galiyat are even smaller and narrower than Swat. Only Northern Areas can take sustained inflow at present, due to its size and diversity, till it saturates too in season. The simple measure of controlled entry is practised in all such areas where influx surpasses capacity. Is it too complicated and a rocket science for us not being able to enforce it?
Why cannot we establish a mechanism to control entry during such mad rush, without affecting the rights of locals? Entrance to the famous Machu Picchu in Peru is limited to 2,500 tourists a day; the popular Inca Trail, a 4-day trek that leads into Machu Picchu, entertains only 500 permits a day. Mallorca in Spain and Angkor Wat in Cambodia have steeply hiked entry fees to discourage over-tourism. Amsterdam has banned new tourist shops from opening. Santorini in Greece allows only 8,000 cruise ship visitors since 2017. Whereas, most of our tourist havens, Murree in particular, are free from such regulations, are free for all, hence in free fall.
There are fingers pointed at the unholy alliance between the local administration and the traders and hoteliers' mafia. Content in circulation on social media points to the filthy profiteering by all and sundry in Murree with prices of rooms, edibles and other amenities steeply hiked, sometimes hundreds of times. And this is happening right under the nose of an administration that has to deal with such situations on a regular basis.
There are also accusations of other vested interests like keeping Murree a tehsil of Rawalpindi District, rather than granting the area the status of a district in its own right, to ensure better administration under an experienced DC, a seasoned SP Police and other functionaries, in addition to elected representatives.
Crisis can hit anytime anywhere. However, a snowstorm and that too predicted, allows meticulous preparations especially once the pattern of problems encountered is known. Stories like people not listening to the police pleadings at various checkposts to avoid Murree are simply escape arguments of a failed administration that is culpable. In a country where roads are blocked on the flimsiest pretexts, and for VIP movements on a regular basis by the same police, such excuses are plain and simple crap.
Social media was also abuzz with stories of locals extorting money from stranded tourists for extending a helping hand. Man is an economic animal and sees the potential of a quick profit even in a crisis situation. However, over-commercialisation of the area has sadly desensitised 'some' locals…not surprisingly.
Now that everyone is an expert on carbon monoxide and its effects, why was there no effort to educate the visitors on the perils of exhaust fumes for the inmates of stranded vehicles? Why could not the field staff of local administration find a way to warn the long lines of tourists about it, if not at the entry point to the hill station? A leaflet perhaps, a flier possibly, if not too outlandish by our standards. Now that all and sundry are out to be photographed in rescue and relief for brownie points, perhaps a little preemption would have been more professional and timelier.
One fails to understand what the reported inquiry would do other than learning lessons…if any. Military has flood relief plans, postal strike plans, air crash and road accident plans and airport emergency plans; likewise, Civil Administration should have a 'Snowstorm Plan' as an SOP. Road clearance machinery and manpower should be strategically placed on Murree's narrow roads with selected widening undertaken, as needed. Measures be undertaken to enforce lane discipline, keeping enough room for rescue vehicles including snowmobiles. Snow clearance would be efficient and speedier if requisite machinery is used rather than picks and shovels. Mafias should be dealt sternly etc.
But above everything else, Murree, Galiyat, Swat and our other tourist havens are in dire need of entry control and regulation for sustainable tourism if we want the general public to enjoy their visit rather than die of carbon monoxide in their cars.
The tribal elders in erstwhile FATA would remind us that state is like a father that disciplines, admonishes and restrains its kids…the general public. Pakistani state must act like one.
Published in The Express Tribune, January 13th, 2022.
Like Opinion & Editorial on Facebook, follow @ETOpEd on Twitter to receive all updates on all our daily pieces.
COMMENTS
Comments are moderated and generally will be posted if they are on-topic and not abusive.
For more information, please see our Comments FAQ