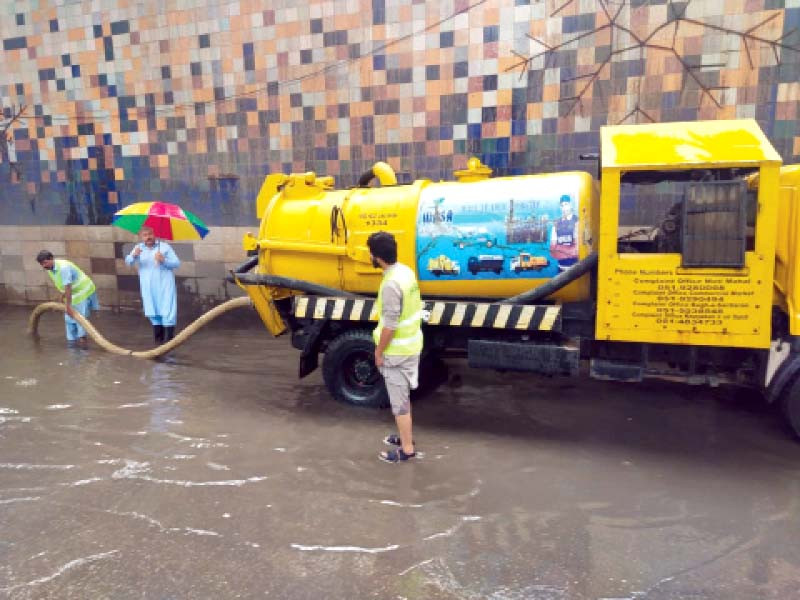 ---
RAWALPINDI:
The Parks and Horticulture Authority (PHA) has developed a mega rainwater harvesting/storage project in five major parks across Rawalpindi city.
The project aims to utilise stored rainwater for irrigation in parks and tree planting throughout the city, instead of freshwater from tube wells. Completion of this project will save precious clean water for the city's citizens.
Sites have already been selected for the project and PC-1 is also complete. Work will begin in March and will be completed in three months.
All rainwater will be saved in the coming monsoon season. Underground water tanks will be constructed for water storage and filling stations will also be set up. These projects will be launched in Rawalpindi's parks including Allama Iqbal Park, Rawal Park, Pothohar Park, Liaquat Bagh and Commercial Market Children's Park.
Read 'Rawalpindi to have filtrations plants soon'
These five underground water tanks have been designed under the Annual Development Program Scheme. PHA Chairman Asif Mahmood said that they have filled the parks across the city with all kinds of flowers. Colourful lights are also being installed, he said. "Tree plantation will begin for the beautification of Rawalpindi in spring," he added. Trees and flowers will be planted along all major and minor roads in Rawalpindi, he said.
"The walls along Rawal Road are also being beautified with cultural additions," said Mahmood. This year we will make Rawalpindi a beautiful model city of Punjab, he added.
In Rawalpindi, the beautification of Murree Road, Faizabad, Chandni Chowk, underpasses, hundreds of pillars of Metro Bus and Committee Chowk has already been completed. "Beautification of Rashid Minhas Road is also finished," Mahmood added.
Published in The Express Tribune, January 12th, 2022.
COMMENTS
Comments are moderated and generally will be posted if they are on-topic and not abusive.
For more information, please see our Comments FAQ