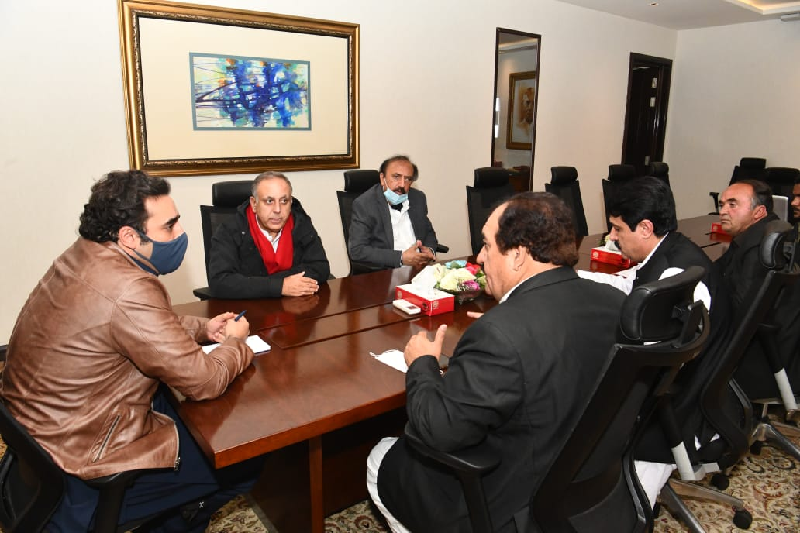 ---
LAHORE:
All the opposition parties that were serious about resolving the issues faced by the people of Pakistan and did not have any ulterior motive should become a part of the Pakistan Peoples Party (PPP) February 27 march, PPP-Parliamentarians Information Secretary Shazia Marri said on Friday.
Talking to media in Lahore, where she was flanked by Ali Bader, the newly-appointed spokesperson of PPP Chairman Bilawal Bhutto Zardari, Marri said that the PPP would reach out to other like-minded political parties and invite them to become a part of the anti-government march.
She also announced that the party would hold a token hunger strike outside Parliament House; the day the mini budget would be presented in the National Assembly for approval. She did not rule out the option of a no-confidence motion that she said was under consideration earlier this week.
Read Govt-TTP talks should not forsake sacrifices against militancy: Bilawal
"All options are on the table," she said. "This decision of the march has been taken in view of the ever worsening plight of our people. It was out of public pressure that the party decided to hold the march, through which people will give their vote of no confidence," she added.
"The PPP will hold a march to Islamabad. The next plan of action will be announced once the march reaches Islamabad," she said. She also announced that Bilawal Bhutto Zardari would the PPP's candidate for premiership.
She said that inflation and unemployment were the main issues facing the people of the country. "Farmers too are in a hapless state. This urea crisis could potentially lead to a food crisis in the country," Marri said, adding that the PPP would take part in farmer's protests.
She reiterated that the foreign funding case exposed the real face of Imran Khan. Responding to a question, she said that the PPP chairman had welcomed the nomination of a woman judge to the Supreme Court, as this was in line with vision of late Benazir Bhutto.
She said her party condemned the act of writing a letter to the National Accountability Bureau (NAB) chairman, asking him not to appear before the Public Accounts Committee (PAC). She alleged that it again exposed "NAB-Niazi nexus".
COMMENTS
Comments are moderated and generally will be posted if they are on-topic and not abusive.
For more information, please see our Comments FAQ