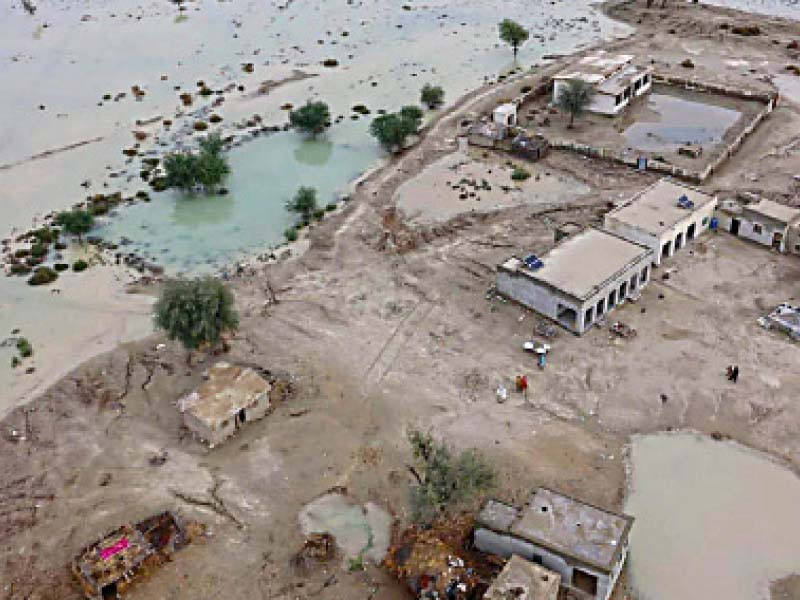 ---
QUETTA:
District Administration, Provincial Disaster Management Authority (PDMA), Pak Army and Levies Force are working together to carry out rescue and relief operation in rain-hit Gwadar as 2,478 families have been affected and 22 villages cut off due to floods.
This was informed by Deputy Commissioner Gwadar during a meeting at his office to assess the scope of damage caused by rains in the district.
He said that in the second phase of rescue and relief activities, a survey has been launched for the rehabilitation and compensation of the victims.
The meeting was informed that PDMA has launched rescue effort on emergency basis. Around 2,478 families have been affected while 22 villages have been cut off due to floods.
The administration have launched an operation to reach the 22 cut off villages and help the villagers.
Read Situation catastrophic after heavy rains lash Balochistan coast
Relief items were delivered to different areas of Kupar and Pasni.
The meeting was informed that due to heavy downpour many small dams collapsed across Gwadar, affecting 41 villages and 1,786 households and more than 10,000 people in Klanch.
A Pakistan Air Force C-130 cargo aircraft dropped supplies in the flood-hit areas in Gwadar after taking off from Pasni Airport Thursday.
Pak Air Force is conducting relief operations in the flooded district on the instruction of the federal government. The plane dropped goods weighing more than 39,860 pounds including food, tents and medicines in the villages where access was not possible via land route.
The recent downpour and subsequent floods have wreaked havoc in the low-lying areas of Gwadar, causing severe damage to houses and infrastructure alike.
Pakistan Army continued its relief activities in the area including pumped out water along with the district administration from streets in Gwadar. It distributed 2,500 liters of drinking water in Gwadar on Thursday and organised a medical camp for the local residents. They also distributed food among the locals.
Published in The Express Tribune, January 7th, 2022.
COMMENTS
Comments are moderated and generally will be posted if they are on-topic and not abusive.
For more information, please see our Comments FAQ