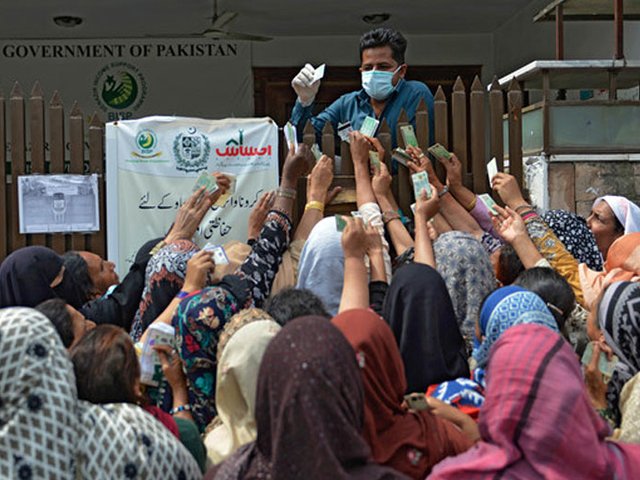 ---
RAWALPINDI:
The district administration of Rawalpindi and Kiryana Merchant Association have reached an agreement regarding practical implementation of the Ehsaas Rashan Programme 2022 for providing flour, ghee, oil and pulses at subsidised rates to 20 million low-income families.
The agreement took place in a meeting between District Officer Industries, Director Municipalities and senior members of Kiryana Merchant Association. When contacted, Kiryana Merchant Association President Saleem Pervaiz Butt said that the secretary of each union council in Rawalpindi district will register 20 retailers and general stores for the 30% discount project.
The registered shopkeepers will open their respective accounts in the National Bank, and the mobile phone SIM integrated with these accounts will be on their names as well. While closing accounts every evening, these shopkeepers will record the data of flour, ghee, oil and pulses sold under the said project in the relevant mobile application, after which the 30% subsidy will be credited to their accounts the next morning. Meanwhile, the retailers will sell the said commodities at 70% of the market rates to deserving families, with the beneficiaries receiving an overall discount of Rs1,000 on each category.
A sum of Rs120 billion has been allocated by the federal government for the project. Butt told The Express Tribune that a transparent registration of vendors has already been initiated and will be completed within the next 10 days, while procurement as per the project will start in January.
COMMENTS
Comments are moderated and generally will be posted if they are on-topic and not abusive.
For more information, please see our Comments FAQ