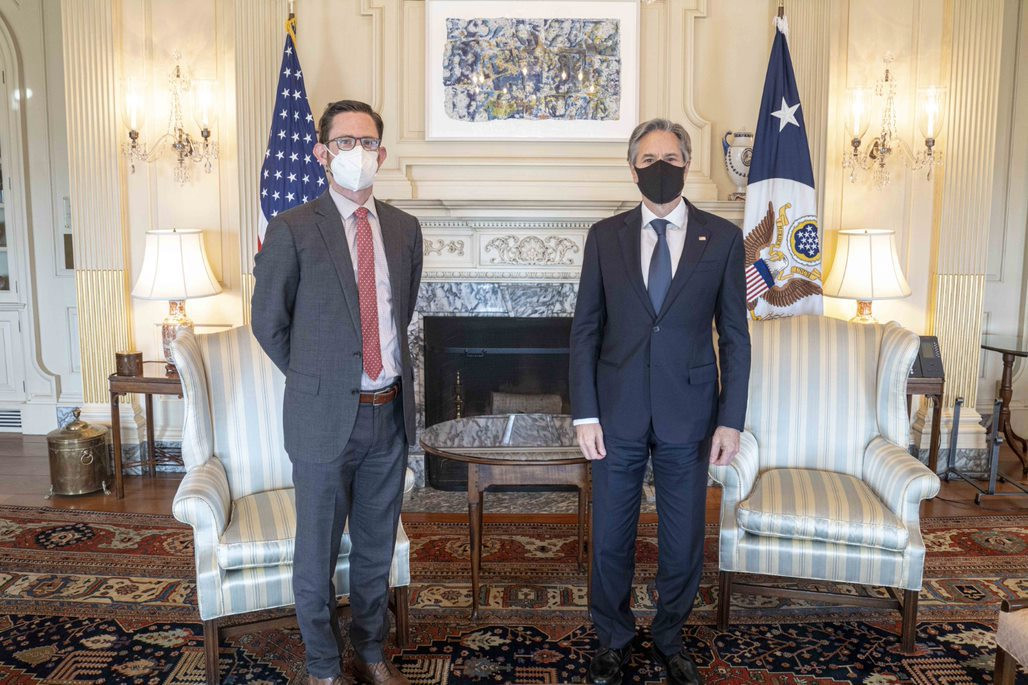 ---
ISLAMABAD:
The United States has worked quietly to address the liquidity crunch being faced by the Afghan economy as it transferred $200 million through the UN in the private banks, according to a senior US official, who gave background briefing to journalists on Monday.
"We have worked quietly to enable cash comes in the country in larger and larger denominations," the official said a day after the extraordinary session of the foreign ministers of the Organisation of Islamic Cooperation (OIC).
The extraordinary meeting urged the US to unfreeze the $9.5 billion assets of the Afghan Central Bank. The official, however, said there was "no magic button" that would release the funds, citing court proceedings over the Afghan assets. "The public narrative is not in line with reality," the official insisted.
Sources familiar with the closed-door session of the extraordinary meeting of the OIC Council of Foreign Minister (CFM) on Sunday, said that the US special representative for Afghanistan told participants that Washington was working with partners to address the liquidity problem of Afghanistan.
Afghanistan's economy is facing cash crunch because of the sanctions imposed by the US and other Western countries since the Taliban takeover in August. Since then, the US has withheld $9.5 billion assets of the Afghan Central Bank, further compounding the problems for the Taliban government.
READ Trust fund for Afghanistan 'great success' of OIC moot: Qureshi
The OIC was in favour of allowing Afghanistan access to the assets, and as per Foreign Minister Shah Mehmood Qureshi, the US envoy's statement suggested that the US might bring a shift in its stance on the foreign assets of Afghanistan.
Qureshi said that Thomas West clarified that the US did not want to attach any conditions with the humanitarian assistance. Thomas held more than an hour long meeting with Afghan Acting Foreign Minister Amir Khan Muttaqi and believed to have reminded him of fulfilling the commitments the Taliban made to the international community. The US is particularly concerned over women rights, their education and their right to work.
Meanwhile, West called on Chief of Army Staff (COAS) Gen Qamar Javed Bajwa at the GHQ, on Monday. During the meeting, matters of mutual interest, current security situation in Afghanistan and bilateral cooperation opportunities were discussed, according to the ISPR.
The COAS said that the world and the region could not afford an unstable Afghanistan and stressed the need for global convergence to avert a looming humanitarian catastrophe. Gen Bajwa thanked Thomas West for participating in the 17th Extraordinary Session of the OIC-CFM.
West appreciated Pakistan's role in the Afghan situation, special efforts for effective Pak-Afghan border management and pledged to play his part for further improvement in diplomatic cooperation with Pakistan at all levels. He hailed Pakistan's efforts for organising 17th Extraordinary Session of the CFM.
COMMENTS (1)
Comments are moderated and generally will be posted if they are on-topic and not abusive.
For more information, please see our Comments FAQ