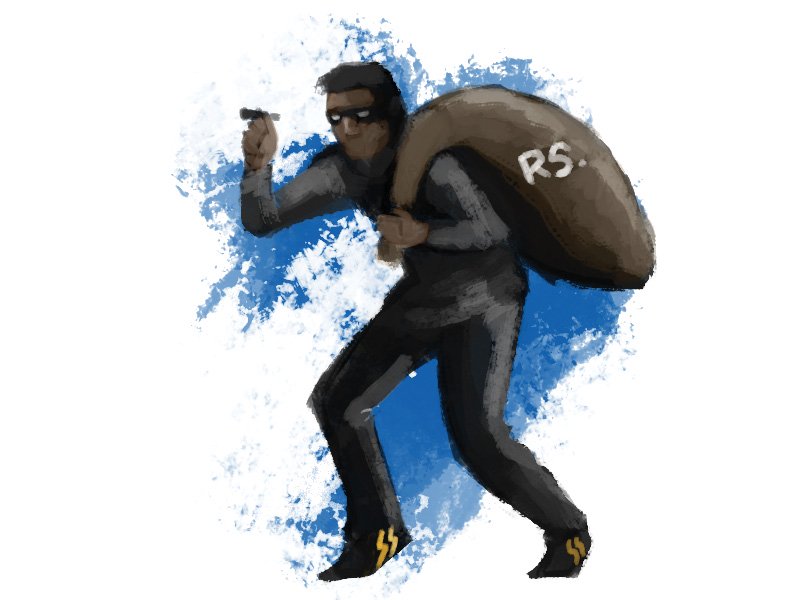 ---
Police arrested four suspects involved in a bank robbery in Tarbela Ghazi on Monday and recovered Rs1.2 million from their possession.
Police said that they are conducing raids to nab the bank employee for his alleged involvement in the robbery.
Superintendent Police (SP) (Investigation) Mujeebur Rehman, along with Deputy Superintendent Police (DSP) (Headquarters) Fida Mohammad, and DSP (Investigation) are overseeing the investigations.
Rehman said that a bank robbery was carried out near Sarai Saleh police station on Monday morning. Some unidentified assailants had taken the bank staff hostage at gunpoint. "The accused had snatched about Rs6.6 million at gunpoint and fled with the CCTV camera DVR device," he said. "Upon receiving information of the incident, the police reached the scene of the crime, and circulated a message through the control room. They also set up checkpoints at various places," he added.
Read More: Two held for murdering doctor during robbery
The police were able to arrest Syed Kamran Shah alias Kami Shah, a resident of Mohalla Syedan ​​Dhinda Haripur.
They interrogated him about the robbery and during the interrogation, the accused confessed that he carried out the bank robbery with the help of four men, including a bank employee.
Upon the disclosure of the accused, the police arrested Shujaat Hasnain, Rashid Mahmood and Atiqur Rehman.
Meanwhile, search for the bank employee is still underway.
Published in The Express Tribune, December 21st, 2021.
COMMENTS
Comments are moderated and generally will be posted if they are on-topic and not abusive.
For more information, please see our Comments FAQ