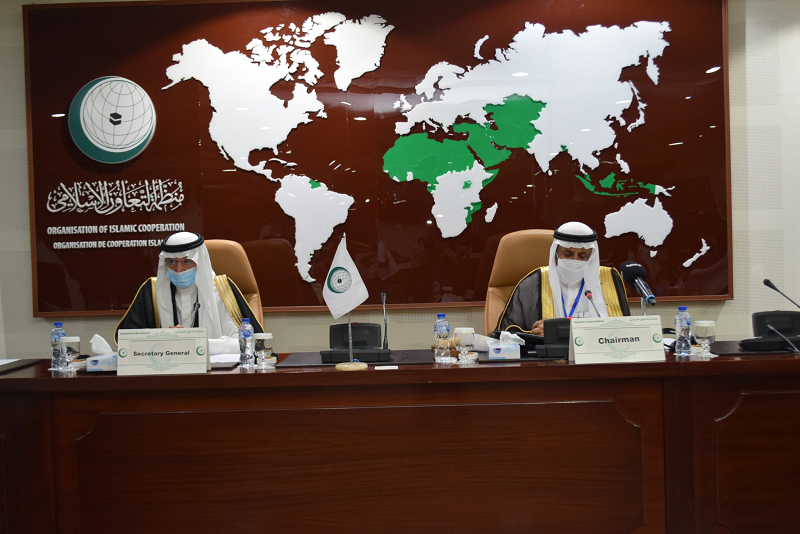 ---
ISLAMABAD:
The Taliban delegation will be attending a special session of the Organisation of Islamic Cooperation's council of foreign ministers on December 19 later this month.
This session will comprise foreign ministers of all the OIC member states.
According to officials familiar with the matter, several issues including tragedies suffered by humans will be discussed in the session.
All Islamic countries have been invited to attend the extraordinary session.
Permanent members of the Security Council, European Union, United Nations and its aid agencies have been invited to attend the OIC foreign ministers' meeting.
Diplomatic sources said OIC foreign ministers are also inviting some important countries, especially Germany, Japan, Canada, Australia, the World Bank and other international financial institutions.
A high level delegation from Afghanistan will also visit Pakistan to attend the OIC foreign ministers' meeting.
Read UN seeks record $41 bln for aid to hotspots led by Afghanistan, Ethiopia
The delegation will liaise directly with the countries participating in the conference and inform them of their problems, perspectives and difficulties.
OIC Secretariat officials will arrive in Islamabad by December 14 to review the preparations for the OIC FM meeting. The meeting of the OIC FM was first held in January 1980, 41 years ago.
After 41 years, Pakistan is once again hosting a meeting of the OIC foreign ministers on Afghanistan. The purpose of the conference is to take steps to prevent any human tragedy from occurring in Afghanistan.
If immediate aid is not delivered to Afghanistan and its resources remain frozen, an economic crisis could erupt.
Half of Afghanistan's population, approximately 22.8 million people, may suffer from food shortages.
About 3.2 million children may be malnourished, a problem the world needs to understand.
If any human tragedy occurs in Afghanistan, it will affect not only Afghanistan but also neighboring countries and other countries of the world.
The purpose of the OIC FM moot is to understand the problems of Afghanistan and to manage resources for it. Diplomatic sources said the meeting of OIC foreign ministers will focus on humanitarian assistance to Afghanistan and all issues related to Afghanistan. It is pertinent to mention that talks are underway regarding which members of the Taliban will be attending the meeting.
Other countries, including Pakistan, have a responsibility to play a role in bringing peace to Afghanistan. Delegates from 57 countries are expected to attend the meeting. This meeting will take practical steps that will benefit Afghanistan.
COMMENTS
Comments are moderated and generally will be posted if they are on-topic and not abusive.
For more information, please see our Comments FAQ