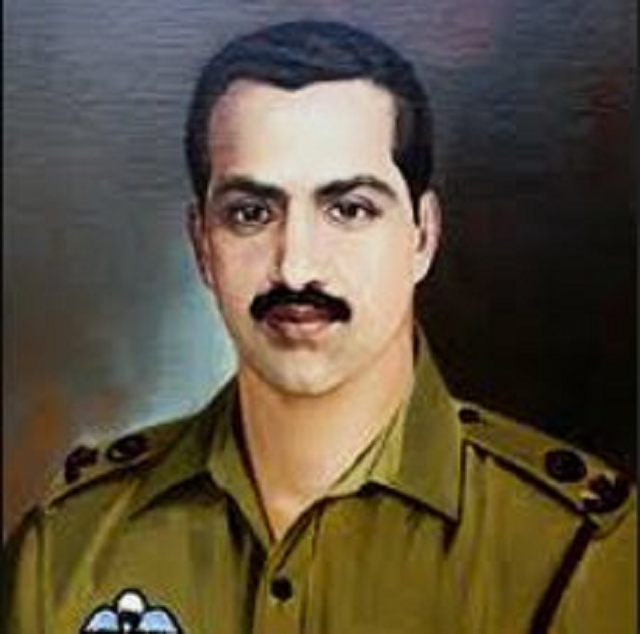 ---
LAHORE:
The nation will pay homage to Major Shabbir Sharif today, a valiant warrior who displayed unparalleled courage while defending the motherland and embraced martyrdom 50 years ago on December 6 at Sulemanki Sector during the 1971 war.
He was posthumously given the highest gallantry award of Nishan-e-Haider.
The battalion of the Frontier Force Regiment in which Major Shabbir Sharif was commissioned, observes "Shabbir Day" annually with great solemnity and gratitude.
Born on April 4, 1938, in Gujrat, Major Akram Shaheed had initially joined Pakistan Army as a non-commissioned officer and later was promoted as 2nd Lt in Frontier Force Regiment.
Read: PN ship holds free medical camp in Senegal
He also participated in the Indo-Pak war of 1965 as a captain and led several successful military operations against the Indian military attacks.
Major Shabbir received his early education from Lahore's St. Anthony High School. He was intellectually an exceptional student. He had been declared the best sportsman of hockey and cricket in Saint Anthony High School. Major Shabbir Sharif's younger brother General Raheel Sharif has served as Chief of Army Staff (COAS), the highest rank in the Pakistan Army.
He is also a relative of another holder of NH, Major Raja Aziz Bhatti Shaheed.
COMMENTS (1)
Comments are moderated and generally will be posted if they are on-topic and not abusive.
For more information, please see our Comments FAQ