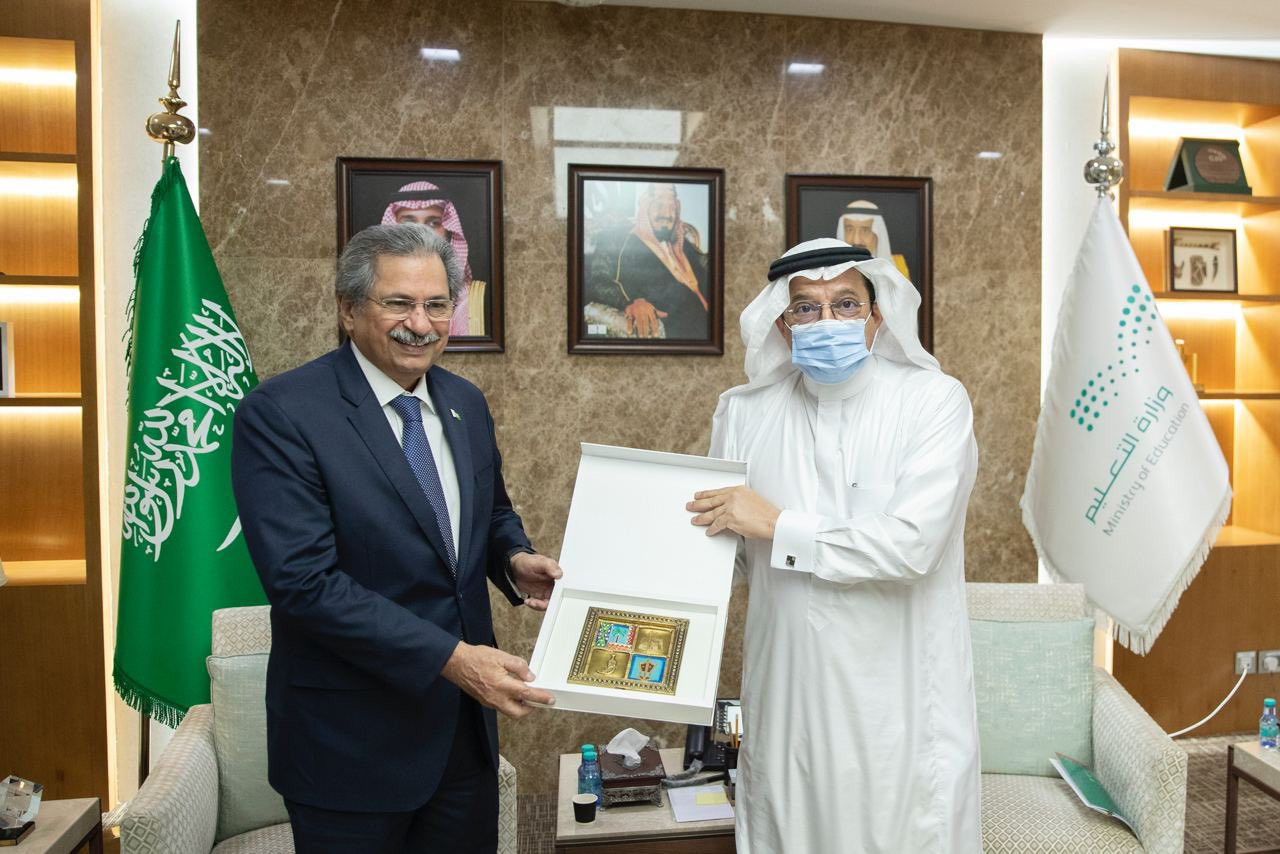 ---
ISLAMABAD:
Saudi Education Minister Hamad Al-Sheikh on Sunday met his Pakistani counterpart, Federal Minister for Education Shafqat Mahmood, during his two-day visit to the Kingdom and agreed to enhance cooperation in the educational sector.
Areas of various mutual interests related to higher education came under discussion as both sides appreciated efforts to introduce alternative modes of education during the pandemic.
Read more: Saudi Arabia allows direct entry from Pakistan, other countries
It was decided that both sides will work closely to further collaborate and learn from the experiences of Distance learning platforms "Madrasati & AEN" of KSA and "TeleSchool" of Pakistan.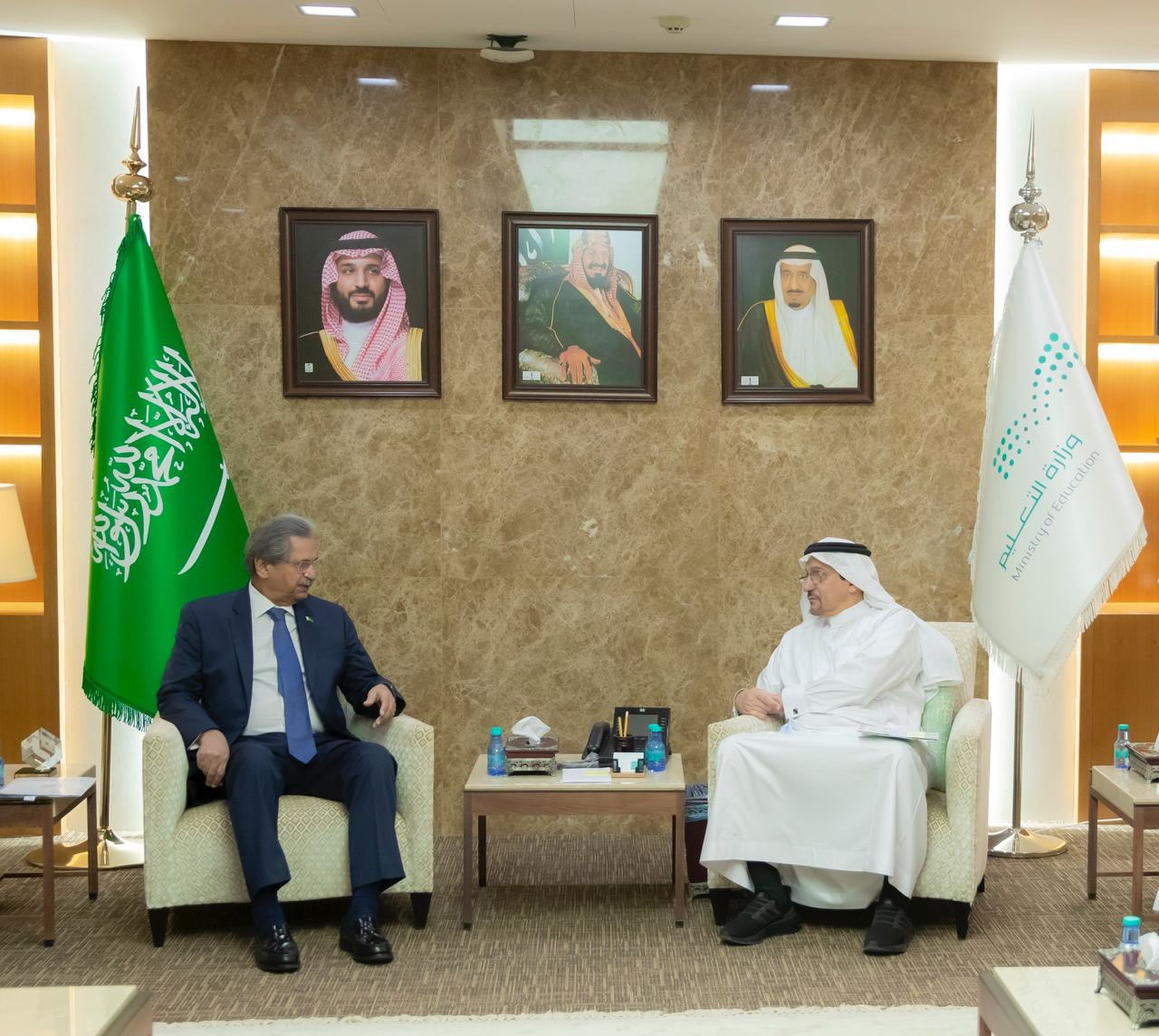 It was also agreed that both sides will collaborate in the areas of curriculum development with a special focus on character building and civic sense. Additionally, the Saudi side agreed to ease the process for 600 scholarships offered to Pakistani students in different HEIs of KSA.
Also read: PIA increases flights to Saudi Arabia
Under the agreement, the Kingdom will send more students to pursue higher education in Pakistani universities and will also work closely with Pakistan to explore the ways and means for setting up top-ranked Pakistani universities offshore campuses in KSA.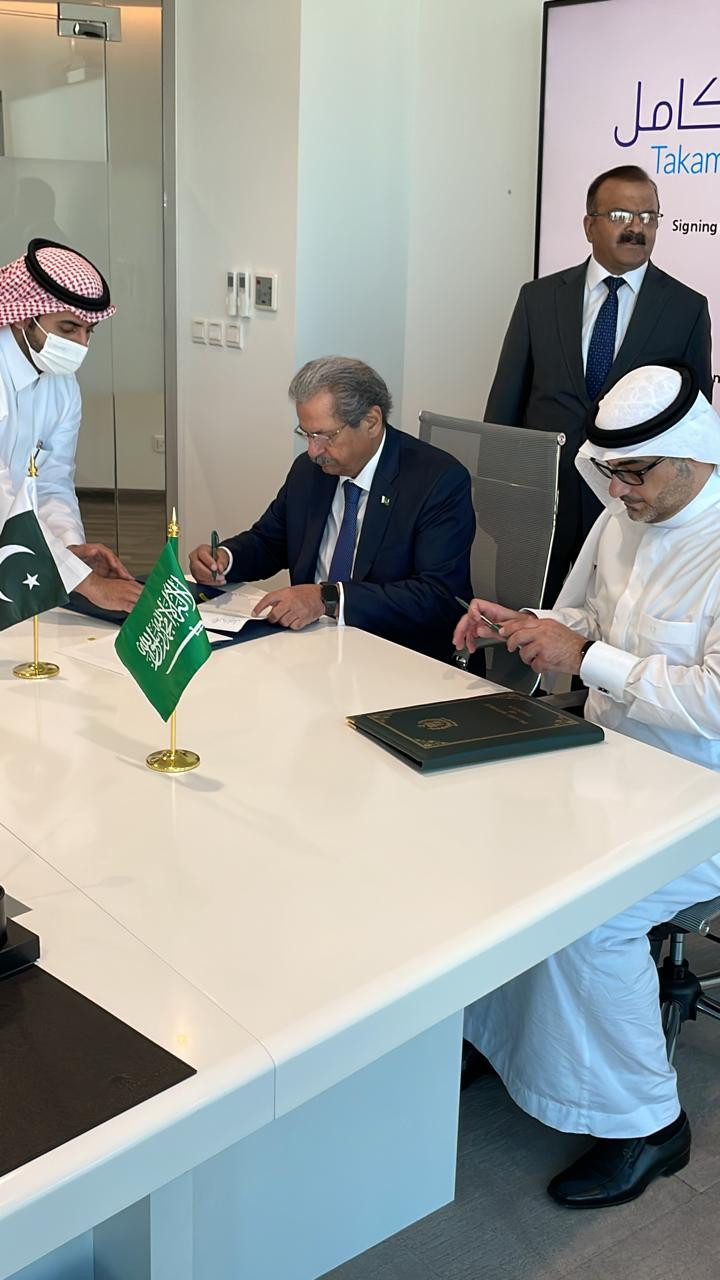 The ministers also discussed cooperation for the establishment of a federal college for home economics.
Agreements for workers recruitment, skills verification
Additionally, both countries also signed agreements related to workers' recruitment and skills verification programmes of the Pakistani workforce being employed in the Kingdom.
The agreement on workers' recruitment will contribute toward further streamlining the process of export of workforce from Pakistan in diverse professions in the Kingdom, while safeguarding their due rights and providing comprehensive legal protection to Pakistani workers employed in Saudi Arabia.
The agreement will also help in resolving contractual disputes and taking legal recourse against recruitment offices, companies or agencies for any violation.
Read: 'Ice-breaker': Pakistan, India issue diplomatic visas to each other
The agreement on skills verification will enhance the export of skilled and certified Pakistani workforce to the kingdom. It may be recalled that imparting modern skills and ensuring certification of the Pakistani workforce to improve their employability abroad, were key areas among the Prime Minister's priority sectors.
Certification for our skilled manpower will create opportunities for the technical workforce in Pakistan to get internationally-recognized training and certifications.
The signing of these agreements paved the way for building strategic partnerships and complementary relations between various ministries and departments of Pakistan and Saudi Arabia.
In line with the vision of the Prime Minister of Pakistan, quality service delivery to the expatriate community remained a key priority of the ministry and Pakistan missions abroad.
COMMENTS (1)
Comments are moderated and generally will be posted if they are on-topic and not abusive.
For more information, please see our Comments FAQ