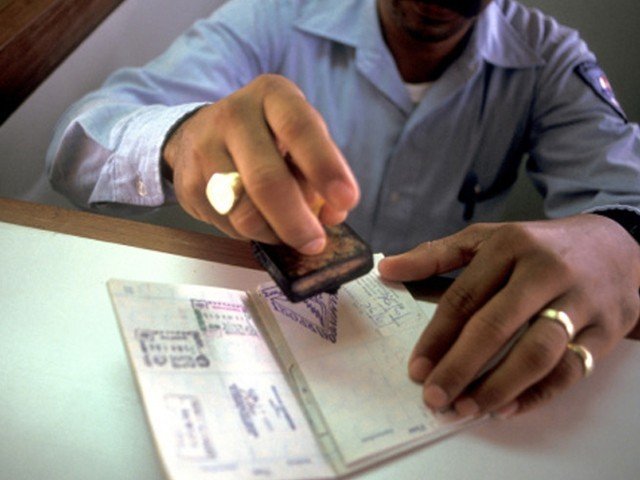 ---
ISLAMABAD:
Pakistan and India have once again issued visas to each other's diplomats and officials.
Official visas were issued for the second time after August 5, 2019 when Indian Prime Minister Narendra Modi withdrew Indian illegally Occupied Jammu and Kashmir's (IIOJK) semi-autonomous status to tighten his grip over the territory, provoking outrage in Pakistan and the downgrading of diplomatic ties and suspension of bilateral trade.
Sources said that the visas were issued on applications submitted till October. India has issued visas to 20 Pakistani diplomats and officials, while Pakistan has issued visas to six of them.
Also read: Pakistan, India issue diplomatic visas to each other
In August, Islamabad and New Delhi issued assignment visas to each other's diplomats after a gap of around 28 months as both sides were trying to nomalise ties that had been on ice since 2019 when a suicide bombing of a military convoy in IIOJK led to India sending warplanes to Pakistan and later, withdrawing the territory's semi-autonomous status.
Pakistan has already issued visas to 33 Indian officials, while seven Pakistani diplomats received assignment visas from India.
The two countries are likely to issue more visas to each other's diplomats.
It should be noted that countries around the world issue assignment visas to diplomats and embassy staff from other countries.
In January this year, top intelligence officers from the two countries held secret talks in Dubai, reopening a back channel of diplomacy aimed at a modest roadmap to normalising ties over the next several months.
Later in February, the two countries' militaries announced an unexpected joint ceasefire.
The UAE's envoy to Washington confirmed in April that the Gulf state was mediating between India and Pakistan to help the nuclear-armed rivals reach a "healthy and functional" relationship.
COMMENTS (1)
Comments are moderated and generally will be posted if they are on-topic and not abusive.
For more information, please see our Comments FAQ