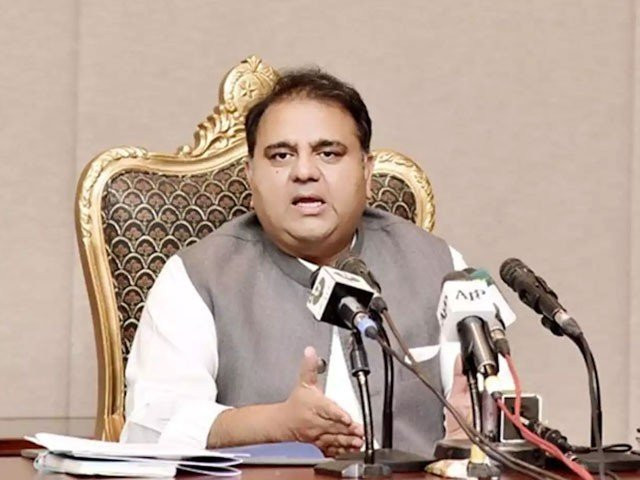 ---
ISLAMABAD:
Minister for Information and Broadcasting Chaudhry Fawad Hussain on Thursday appreciated the Election Commission of Pakistan's (ECP) decision to form a technical committee on electronic voting machines (EVMs) and expatriates' vote.
In a tweet, he said that the decisions of parliament precede all institutions. The minister said that the role of the chairman and members of the ECP in elections is very important.
He assured that the government would cooperate with the ECP in all these matters.
الیکش کمیشن کا EVM اور بیرون ملک پاکستانیوں کی ووٹنگ کے امور پر ٹیکنیکل کمیٹیاں بنانےکا فیصلہ انتہائ احسن ہے، پارلیمان کےفیصلے تمام اداروں کیلئے مقدم ہیں انتخابات میں الیکشن کمیشن کے چیئرمین اور ممبران کا کردارانتہائ اہم ہے اورحکومت ان معاملات پرالیکشن کمیشن سے ہرممکن تعاون کرےگی

— Ch Fawad Hussain (@fawadchaudhry) December 2, 2021
On Tuesday, the federal cabinet linked the release of funds for the ECP to the use of the EVMs for all the polls held in the country. "The ECP is bound to conduct all the elections using EVMs as the parliament has passed it into law," Fawad told the media at a post-cabinet meeting briefing.
Read more: ECP funding linked to use of voting machines
"If the elections are not held through EVMs, then the government would not be able to release funds to the ECP… and the law minister is of the same view. The law permits holding elections only using the EVMs," he added.
The PTI-led government had amended the Elections Act, 2017 in a joint session of parliament earlier this month, allowing the use of EVMs and e-voting right to overseas Pakistanis amid fervent protest by the opposition.
"That is why we want the ECP to quickly move ahead in this direction."
Later, the poll organising authority rejected the government's "pressure and intimidation" for rushing up the process of floating tenders to acquire EVMs and asserted that it was capable of pulling off the task with powers granted to the electoral body by the Constitution.
Also read: ECP rejects govt's 'intimidation to rush EVMs purchase'
The ECP alleged that the ruling Pakistan Tehreek-e-Insaf was exacting pressure on the electoral body to squeeze out early and "hasty" floatation of tenders for the purchase of the machines, sources privy to the matter told The Express Tribune.
"Acquiring them [EVMs] is not a joke," the ECP emphasised, insisting that the task of purchasing the electronic machines merited sensitive handling and could not be subjected to government's coercion.
"The ECP is an independent institution and will carry out its duties within the constitutional framework and it has already formed three high-level committees for this purpose," it further said.
COMMENTS
Comments are moderated and generally will be posted if they are on-topic and not abusive.
For more information, please see our Comments FAQ