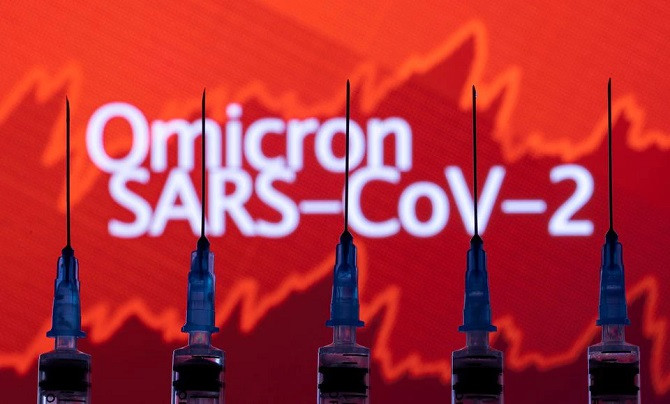 ---
KARACHI:
The provincial health department has ordered tests for the omicron variant of Covid on passengers who had earlier tested positive after reaching Karachi from abroad.
The decision came after five passengers, on a flight from Saudi Arabia to Karachi, were admitted to Sindh Government Hospital in Korangi after showing signs of Covid.
On Wednesday, samples of the passengers were sent to the Aga Khan Hospital where a request was made to test the Omicron variant for the first time. These passengers were not tested at Indus or any other government laboratory.
Karachi Director Health Dr Akram Sultan told The Express Tribune that the tests of the five passengers had been sent to the Aga Khan Hospital where Omicron tests will also be conducted for the first time.
Dow University Provincial Public Health Lab Director Prof Saeed Khan said that the virus can be easily detected. It should be noted that samples of five passengers coming to Karachi from Saudi Arabia on Wednesday night have been sent to the Aga Khan Lab where tests will also be carried out on the new Covid variant, Omicron, among the affected people.
Read More: Sindh allows Pfizer booster shots amid Omicron concerns
NCOC guidelines for booster
The NCOC, meanwhile, has issued its guidelines for the administration of anti-Clovid booster doses. It said the booster dose will be administered from December 1to three age groups including HCWs, over 50 years of age and immuno-compromised groups.
The booster dose will be administered after six months of the completion of the first two doses. Administration will also be on a voluntarily basis and free of charge. Selection of vaccine will be as per individual choice/availability.
In case of a Covid positive case, the booster dose will be administered after 28 days.
Published in The Express Tribune, December 2nd, 2021.
COMMENTS
Comments are moderated and generally will be posted if they are on-topic and not abusive.
For more information, please see our Comments FAQ