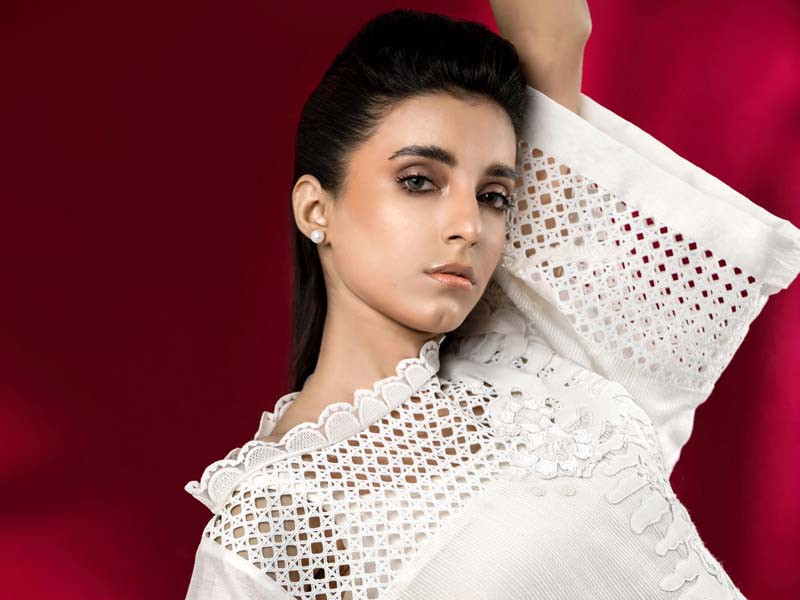 ---
The Poppy-II is a collection for smart resort and fusion wear. It's a blend of indigeneous techniques of leather cutwork, thread embroidery with "Aree work" incorporating chic compositions of multi fabrics used creating an unmatched white on white look. Each outfit can be styled in multiple ways from a resort look to a festive brunch or evening look.
Revamp your style with creative cuts and exhilarating design pieces from this evergreen collection.
Alexa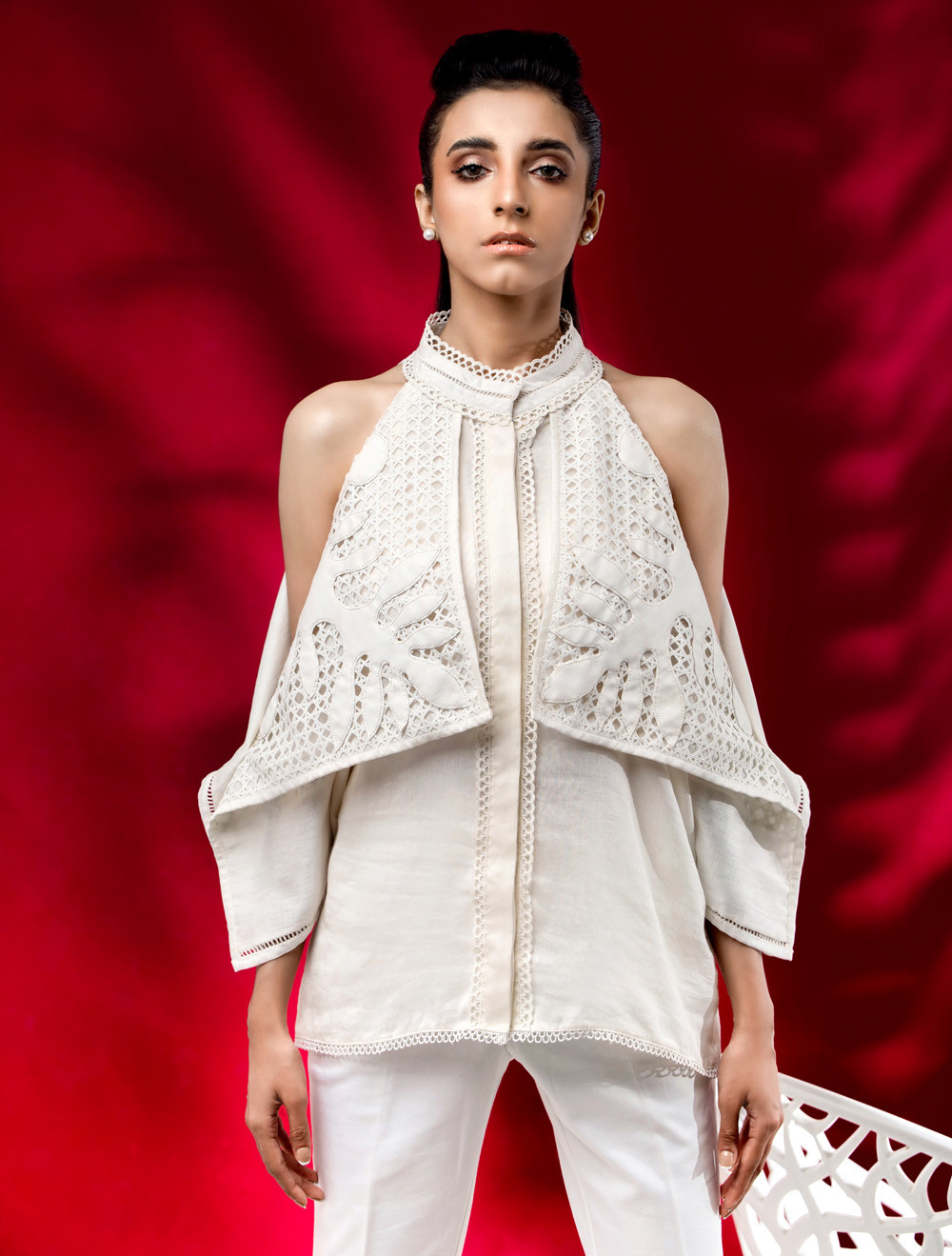 Dive into the details with this most popular cold shoulder top "POPPY-ALEXA". The basket woven net "Ratan" is used as a base with a big leaf cutout in white leather handcrafted delicately on the upper flaps of the creative tunic. For a versatile sleek look, can be worn as a sleeveless top. Simply pair it up with a classic boot cut or jazz it up with any coloured joggers with a tucked in look.
Amelia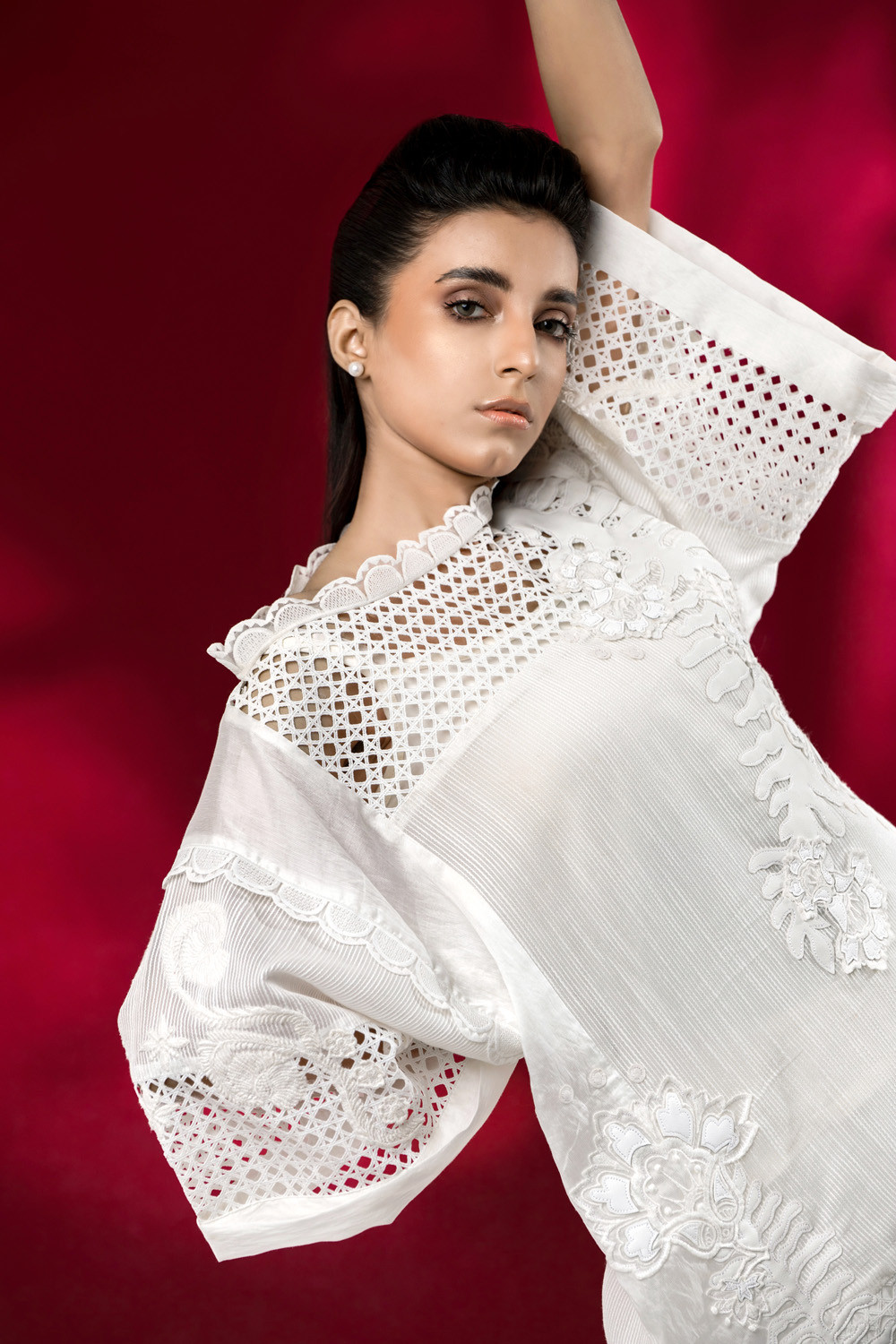 "POPPY-AMELIA" is all about the details and layered art of fine craftsmanship of our skilled artisans. It incorporates embroidery, layered with leather cutouts finished with hand work with fabric manipulated artistic techniques. This box cut tunic with a broad boat neck is finshed with cutwork lace and is the perfect outfit for any festive brunch or an evening full of fun. Wear it with culottes or flaired pants or simply as a dress for the next vacation. Perfect resort wear sorted!
Adeena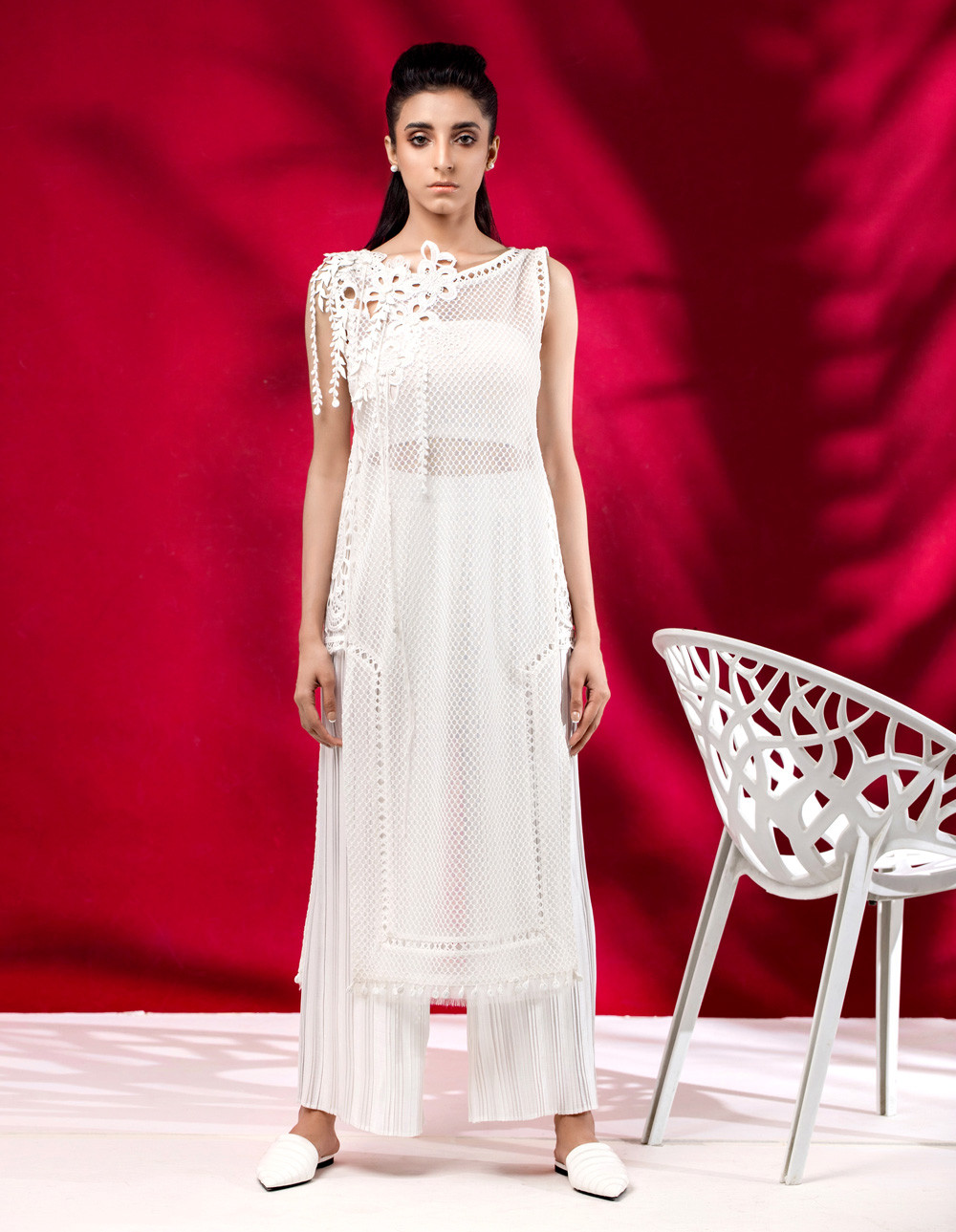 "POPPY-ADEENA" is a straight long silhouette with high cutwork crochet side hems - portraying a perfect combination of fine craftsmanship and design creativity.
This piece sits at an intersection of fashion and art with floral cutwork applique, with embroidered foliage hanging from the shoulder layering the work with hand- made tassels and leather cutouts dropping down elegantly flowing on the shoulder. The delicacy in the details is evident in this piece which is paired with crushed wide leg pants and can also be worn as a beach dress or coverup. For a more festive look take an organza wrap for a complete dressed up look.
Titlee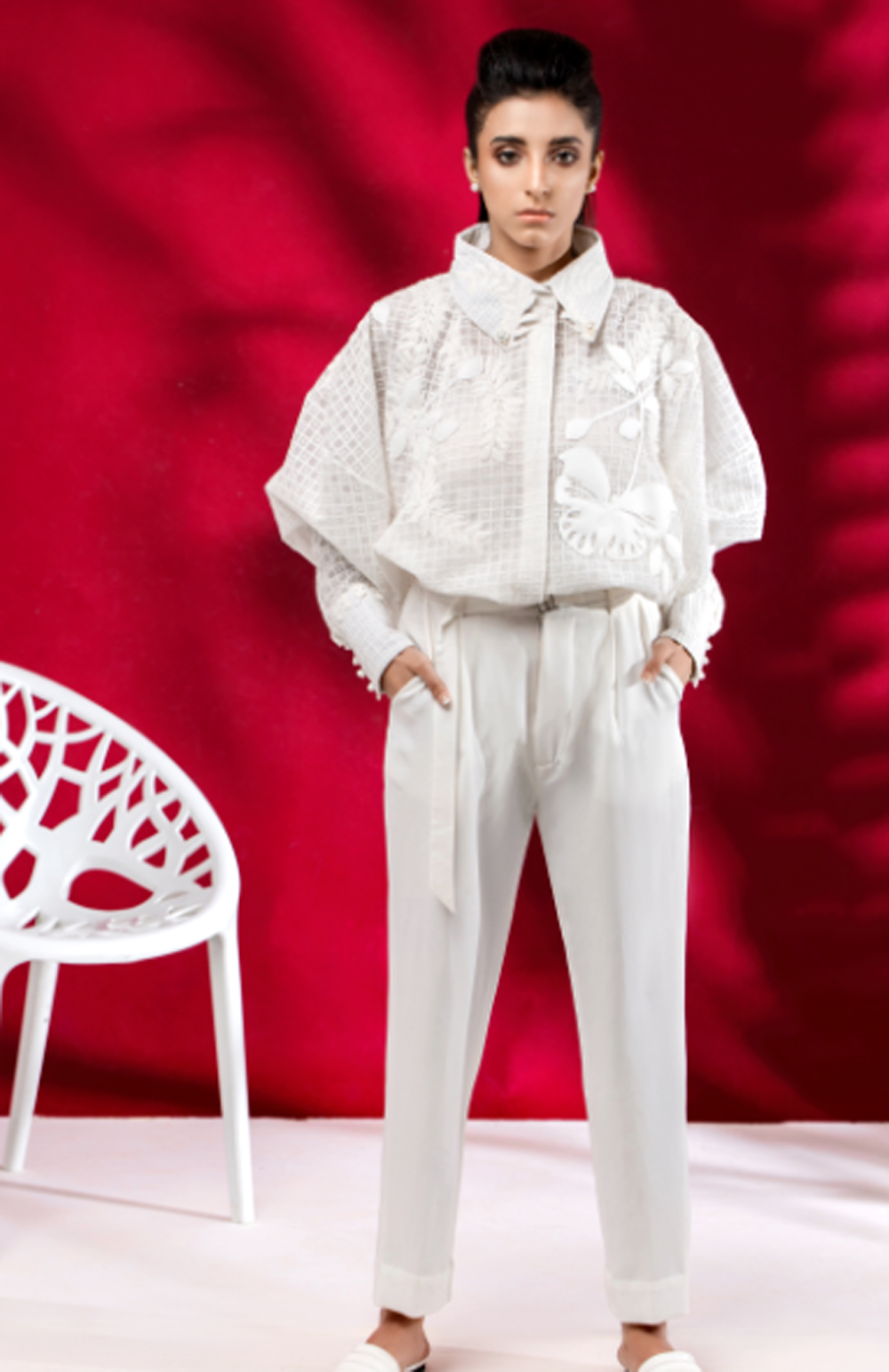 Slay in this collared top with balloon sleeves and fitted cuffs which is proving to be this season's hot style. "Poppy – Titlee" is crafted to perfection with beautiful intricate embroidery with leatherwork of a butterfly; which makes this top a smart and unique piece to own. Projecting eloquent design it can be worn as a tunic and a loose top over white palazzos for an iconic look.
Champa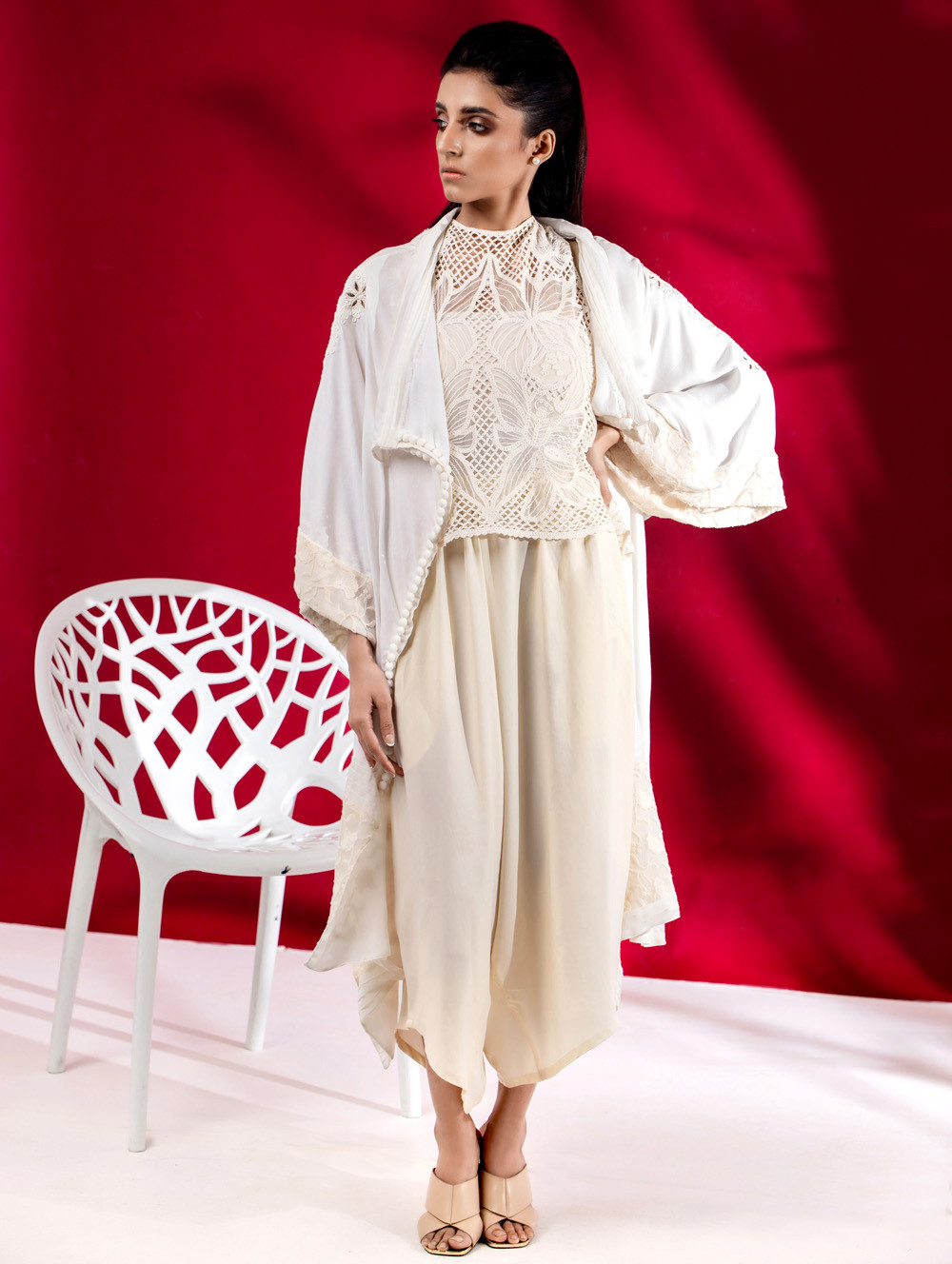 Oozing charm and elegance, our "Poppy-Champa" flared cape is a timeless piece for any kind of celebration. Can be worn as a separate dress or a beach coverup on vacation, or simply enjoy this trendy outfit with the harem shalwar and embroidered crochet inner blouse for a festive look. Handwork embroidery with cutwork on a soft irish linen with layered georgette pleated techniques all make this piece stand out in the crowd.
COMMENTS
Comments are moderated and generally will be posted if they are on-topic and not abusive.
For more information, please see our Comments FAQ