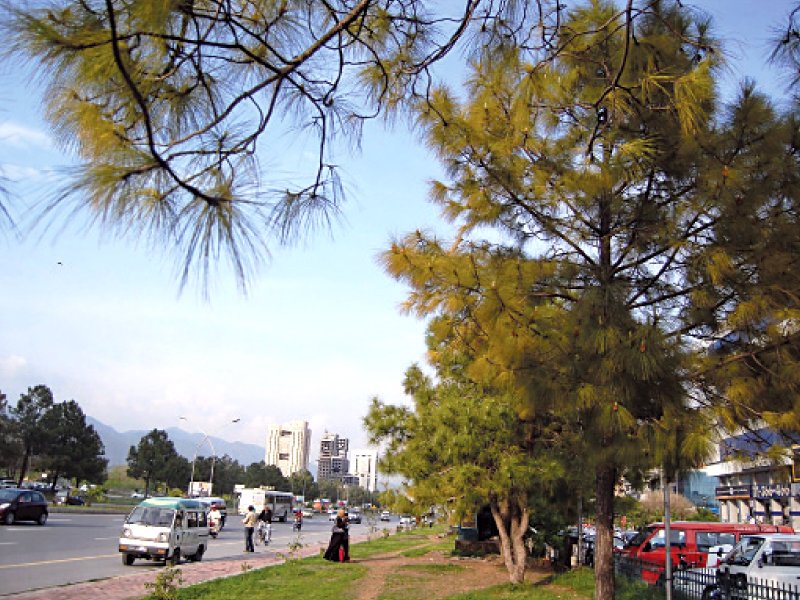 ---
LAHORE:
Lahore is going to become the first city of Pakistan having smart trees of environmental benefits.
To rein in atmospheric pollution and smog, the Lahore Central Business District Authority (LCBDA) has decided to transform St Mary's Park on the Gulberg Main Boulevard in to a smart garden have nearly a dozen smart trees.
LCBDA CEO Imran Amin told The Express Tribune that the authority is planning to install these smart trees in St Mary's Park near the Central Business District site.
Each tree of this Dutch technology marvel will produce as much oxygen as 10 big size trees and help improving environment of the area.
He disclosed that these Internet-of-Things (IoT) based trees will cost around $20,000 to $25,000 per unit have environmental benefits of small forest right in middle of the city and new attraction in the city.
Inventors of these smart trees claim these trees can prove a game changer as these vertical units are covered in moss and lichens which have a massive surface area to absorb particulate matter, nitrogen dioxide and ozone.
The estimate that a single smart tree structure has the environmental benefits of 275 urban trees, but taking up 99% less space and at just 5% of the cost.
These trees are equipped with pollution sensors and require little maintenance: via the internet of things, soil humidity, nutrient levels and general plant health are monitored and adjusted accordingly.
Manufacturer estimates each unit will capture 240 tonnes of carbon dioxide annually. So far, these trees have been installed in several cities in the countries, including Norway, France, Germany, Belgium, Macedonia and Hong Kong.
Briefing about the Central Business District project, he highlighted that the authority has decided to launch Tech District in coming week.
Proposal for the groundbreaking ceremony of the Tech District has already been made.
Most likely, Prime Minister Imran Khan or Punjab Chief Minister Sardar Usman Buzdar will chair the groundbreaking ceremony.
Renowned IT experts, dignitaries, local and foreign investors will participate in the event. A drone show is also being planned to highlight the significance of the project and its economic benefits.
Published in The Express Tribune, November 30th, 2021.
COMMENTS (1)
Comments are moderated and generally will be posted if they are on-topic and not abusive.
For more information, please see our Comments FAQ