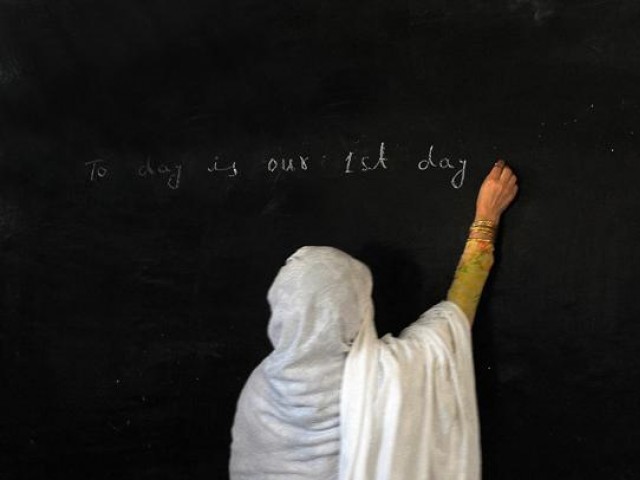 ---
ISLAMABAD:
Teachers' representatives have announced to stage protest against the handing over the control of the Federal Directorate of Education (FDE) to the Municipal Corporation Islamabad, and putting the colleges under the administrative control of the Federal College Education (FCE).
The teachers' representatives said that school and college teachers will start a protest from Monday and boycott classes from Tuesday. The joint action committee of the teachers also announced to start a protest movement from December 2 by taking out a rally from the National Press Club to the Parliament House. FDE Chairman Fazal Maula and Vice-Chairman Malik Ameer said that an awareness campaign will be launched from November 29 in FDE-run 423 educational institutions before launching the full-fledged movement.
They said that all teaching and non-teaching staff will start boycotting duties including election duty from Tuesday. They said that the protest outside the Parliament House will be converted into a sit-in until the revocation of the ordinance. The FDE has been put under the administrative control of the Islamabad mayor through an ordinance, while the Ministry of Federal Education and Professional Training has put 33 colleges — previously run by the FDE — under the administrative control of the Federal College Education.
COMMENTS
Comments are moderated and generally will be posted if they are on-topic and not abusive.
For more information, please see our Comments FAQ