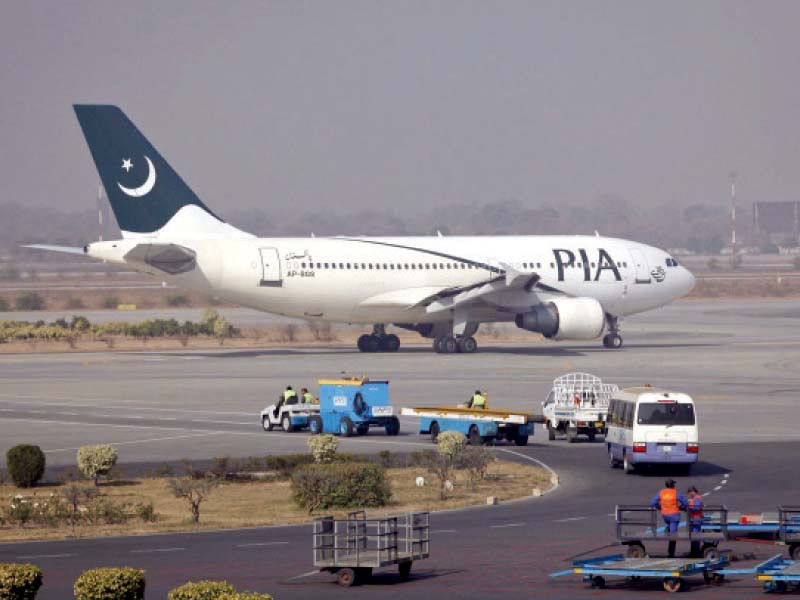 ---
KARACHI:
Pakistan International Airlines (PIA) announced on Saturday it was expanding its flight operations for Saudi Arabia, following lifting of travel restrictions by Riyadh from next month.
Abdullah Khan, the spokesperson for the national flag carrier, said that from December 1, PIA would operate 35 flights from Pakistan to Saudi Arabia every week. The flights would be operated for Jeddah, Riyadh, Dammam and Al Qaseem.
According to the spokesperson, the PIA flights will depart from different cities of the country, including Islamabad, Karachi, Lahore, Multan and Peshawar. He added that the operation would be further expanded after the easing of sanctions from December 1.
On Thursday, Saudi state news agency SPA said that the Saudi authorities had allowed direct entry to travellers from Pakistan, Indonesia, Brazil, Vietnam, Egypt and India from Dec 1, lifting a requirement that they first spend two weeks outside the six countries.
Read Saudi Arabia relaxes travel restrictions for vaccinated Pakistani expats
Citing an interior ministry official, the agency said travellers would have to quarantine for five days in government-approved accommodation after arriving, regardless of their Covid-19 vaccination status.
Earlier in August, Saudi Arabia had relaxed Covid-19 related restrictions for fully vaccinated expats, allowing them to directly enter the kingdom from countries facing travel bans including Pakistan.
The decision was applicable only to those foreigners who have a valid residency permit (iqama) and left the kingdom on exit and re-entry visa after taking two doses of vaccine against coronavirus from Saudi Arabia.
On Oct 16, the Saudi Ministry of Interior announced the easing of restrictions across the kingdom, including those affecting the Grand Mosque in Makkah and the Prophet's (PBUH) Mosque in Madina, allowing a full return to operations and capacity.
(WITH INPUT FROM NEWS DESK)
COMMENTS
Comments are moderated and generally will be posted if they are on-topic and not abusive.
For more information, please see our Comments FAQ