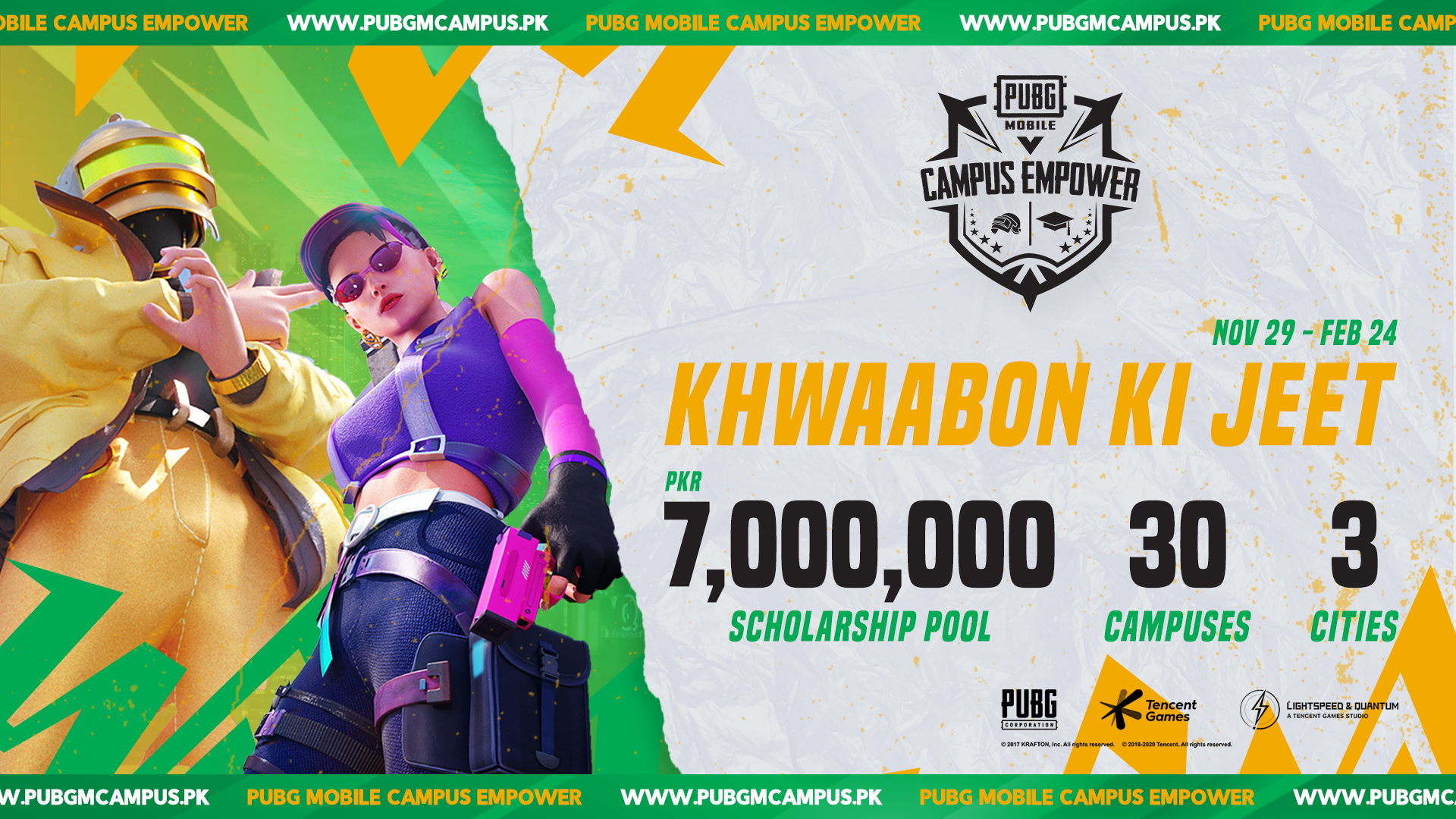 ---
Following the success of its video gaming series PlayerUnknown's Battlegrounds in Pakistan, PUBG MOBILE is back with another venture geared towards youth.
In a bid to recruit talented students in Pakistan, PUBG MOBILE has unveiled its Campus Empower Program
'Campus Empower', PUBG MOBILE's excellent initiative, will identify talent across Pakistan's campuses, where the most promising candidates will be selected to win scholarships worth as much as 7 million rupees.
The program, with its catchy tagline "Khwaabon ki jeet" aims to motivate students to be winners and finance their studies through PUBG MOBILE events held across 30 top universities across Pakistan.
As part of the program, a number of workshops will also be conducted throughout the year to not only guide, but also educate students, parents, and teachers about the importance of e-sports and the gaming industry.

The goal of Campus Empower is to eradicate the stigma associated with gaming and create a healthy, supportive gaming culture. Through this process, parents and teachers will gain a greater understanding of the gaming industry and opportunities available within the niche, which will allow students to achieve their goals and dreams.

In addition to the fun-filled activities on campus, students will have the opportunity to become Campus Ambassadors and PUBG MOBILE marketers.
Anyone interested in becoming a part of the Campus Empower Program can register themselves here and start participating.
Detailed information about the program can be found on their website.
COMMENTS
Comments are moderated and generally will be posted if they are on-topic and not abusive.
For more information, please see our Comments FAQ