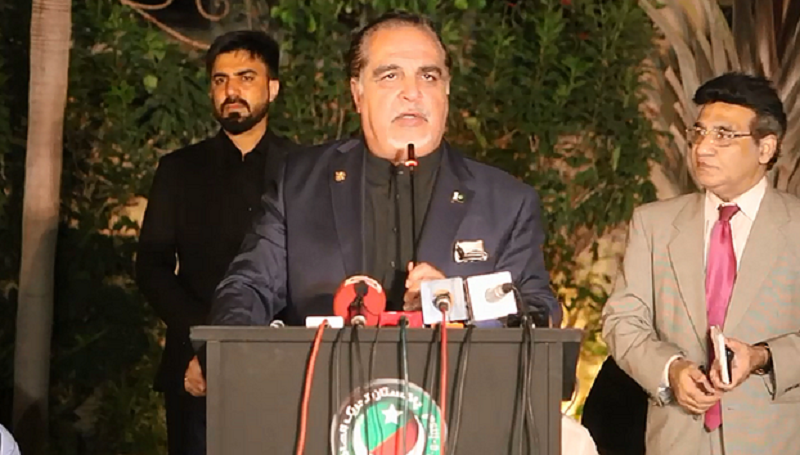 ---
KARACHI:
Pharmaceutical exports can outstrip textiles if provided required incentives, said Sindh Governor Imran Ismail.
Billions of dollar worth of medicines are exported from Pakistan and it could be more than textiles with due efforts, he after inaugurating three-day Pak Pharma and Healthcare Exhibition at Karachi Expo Centre on Tuesday.
Governor Ismail visited various stalls of the exhibition and talked to exhibitors. He assured the pharmaceutical industry that all their problems, including export matter would be resolved amicably, asserting that the development of this industry was also the vision of the Prime Minister Imran Khan.
"At present pharmaceutical exports stand at $300 billion, which could increase further," he said.
The governor said that Ehsaas Health Card is an unprecedented program as those people who could not even buy a medicine were now getting free and quality treatment facility.
Ismail said that the law banning big pharmaceutical companies giving benefits to doctors is an appreciable step. It will benefit patients, he added.
Read More: E-Pharmacies: The emerging trend shaping Pakistan's health care
In response to a question about leaked audio of former Chief Justice Saqib Nisar, the Sindh governor said that the 'Video and Calibri Queen' lies blatantly but had been caught all the time yet she is not ashamed at all.
"Audio plot against Saqib Nisar was full of lies and the higher judiciary should investigate it. There must be a forensic test of the audio tape. Such things start to happen when their cases are put on for hearings. These people have made a mockery of the judiciary, the country can no longer be held hostage in their hands."
Talking to media on the occasion, Prime Event Director Kamran Abbasi said that the exhibition was organized in two halls in collaboration with the PPMA, and over 70 domestic and foreign companies were participating.
Published in The Express Tribune, November 24th, 2021.
COMMENTS
Comments are moderated and generally will be posted if they are on-topic and not abusive.
For more information, please see our Comments FAQ