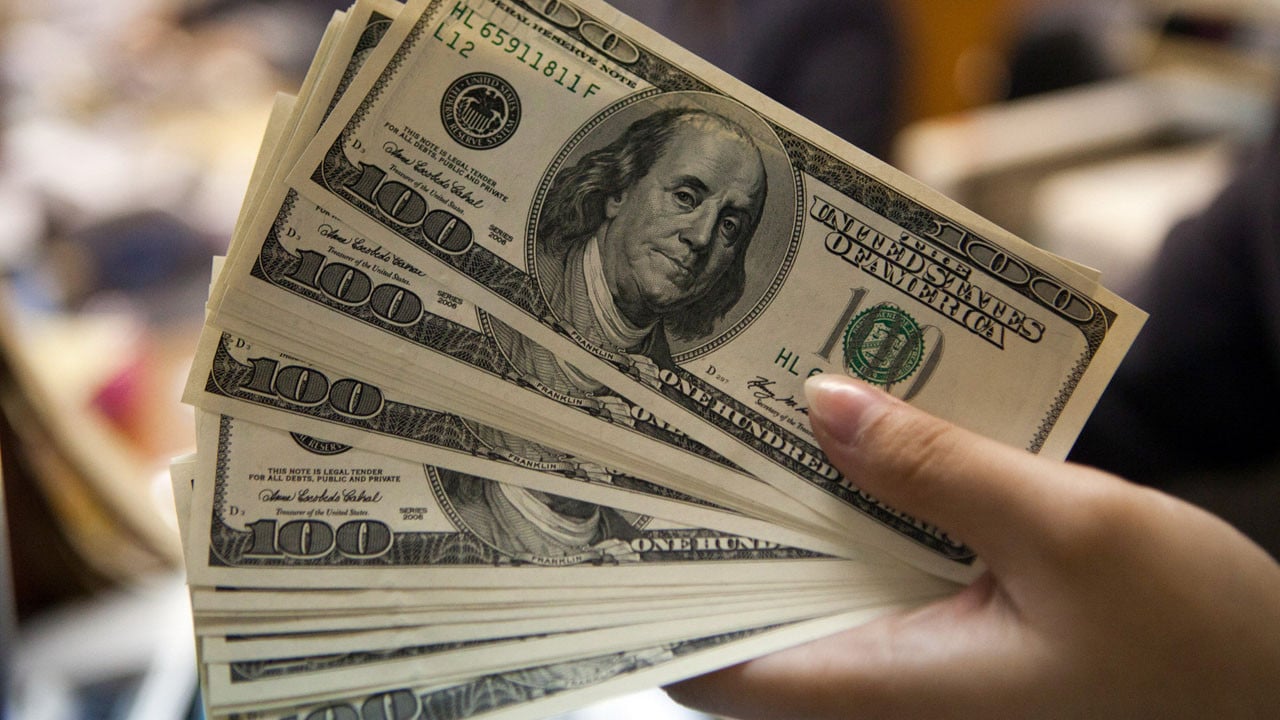 ---
KARACHI:
It has been revealed that counterfeit dollars are being sold in Karachi. The desire to buy cheap dollars cost dearly to a Pakistani labourer, working in Iraq.
The Steel Town police arrested two suspects involved in counterfeit dollar fraud and registered a case against them. Fahad Islam, a resident of Phase-1, Gulshan-e-Hadid, said he worked in Iraq and has come to Karachi on holidays.
On November 17, when he went to a salon in Gulshan-e-Hadid for haircut, Rajab Ali, who worked at the salon, offered US dollars at cheap rates. The accused informed the victim that his friend had cheap dollars and was in a dire need of Pakistani currency. The next day, Rajab Ali called a man Anwar Chandio, who told him that some of his friends had US dollars and he could exchange dollars for less than the market rate.
Read More: Rupee hits new low as importers rush to buy dollars
On November 19, a deal reached between Fahad Islam and Anwar Chandio for payment of Rs5 million against $30,000 with a profit of Rs280,000. On November 21, Anwar Chandio received Rs5 million from Fahad Islam but in return handed over only $15,000. At this a quarrel broke out between the two and Fahad Islam reported the incident to the police who arrested Rajab Ali and Anwar Chandio's companion Mehboob Ali. Whereas Anwar Chandio, unknown woman and their driver took away the money.
When the police checked the packets of the US dollars given to citizen Fahad Islam, all the dollars turned out to be fake.
Police also recovered a motorcycle belonging to Rajab Ali. The police later arrested Rajab Ali, Mehboob Ali and fugitive accused Anwar Chandio, driver and an unidentified woman wearing burqa on the complaint of Fahad Islam and started investigation.
Published in The Express Tribune, November 24th, 2021.
COMMENTS
Comments are moderated and generally will be posted if they are on-topic and not abusive.
For more information, please see our Comments FAQ