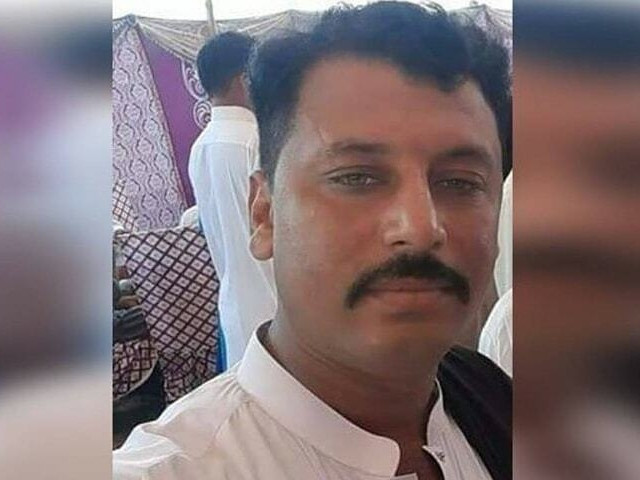 ---
KARACHI:
An important development has taken place in the investigation of Nazim Jokhio murder case. The investigating police have recovered the burnt mobile phone and charred clothes of the slain youth from a well near Jam House on a tip from the arrested suspects.
After Jokhio's murder, the suspects threw his mobile phone into a well and set it on fire. According to investigators, Jokiho's phone and clothes were completely destroyed.
However, the police have sent the remains of both to the laboratory for forensics. The investigation will progress further after the laboratory report. On the other hand, significant points of the statements of Mehar Ali and Haider, two guards of arrested MPA Sardar Jam Owais, have come to light.
According to police sources, the arrested guards said in their statements that after bringing Jokhio to the camp, MPA Jam Owais had fallen asleep as he was intoxicated.
Jam Owais had asked Jokhio to apologise for their fued, but the latter refused. The guards reportedly revealed that Jokhio was tortured and Jam Owais asked his employees to keep the victim detained at the camp till he decided over his next course of action in the morning.
Read More: PPP MNA Jam Abdul Karim nominated in Jokhio murder case
At three in the morning, Jokhio tried to flee, but was captured at a distance and was roughed up. The victim kept resisting and due to the intense physical abuse meted out by Jam Owais' men. Police sources also confirmed that the slain Jokhio was kept in the warehouse of Jam House.
He was ultimately beaten to death. Investigation police have collected all the evidence from the warehouse. Earlier, the victim's brother Afzal Jokhio submitted an application to Sindh IGP Mushtaq Mehar to set up a fresh JIT and include other provisions in the FIR. The relative of the deceased said he was dissatisfied with the current progress in the investigation.
Afzal has also asked police and Rangers for protection for himself and eyewitnesses of the incident. The application submitted by Afzal said Memon Goth police had registered a case on November 3 pertaining to the incident of torturing Nazim to death.
On November 4, DIG East Saqib Ismail Memon formed a JIT. The victim's brother alleged that the JIT was protecting the arrested MPA instead of interrogating him like any other murder suspect.
"No signification progress has been made with regard to the arrest of foreigners nominated in the case," he said.
COMMENTS
Comments are moderated and generally will be posted if they are on-topic and not abusive.
For more information, please see our Comments FAQ