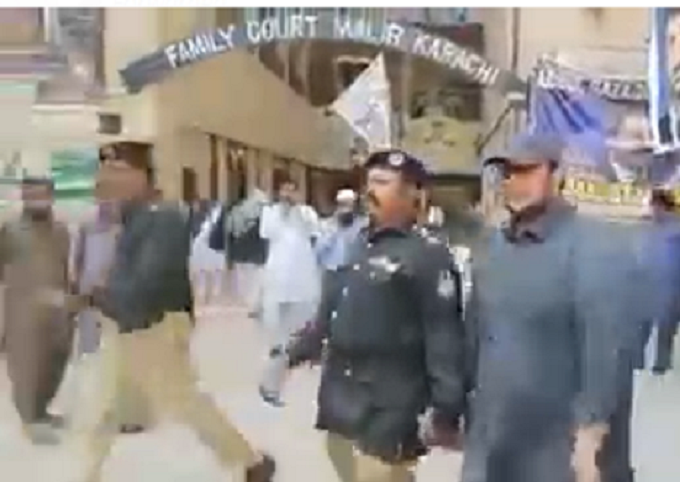 ---
KARACHI:
A judicial magistrate in Karachi on Friday sent MPA Jam Awais on a three-day physical remand for his alleged involvement in the murder of Nazim Jokhio in Malir's Memon Goth area.
Awais, who became a provincial lawmaker on the Pakistan Peoples Party (PPP)'s ticket, reportedly 'surrendered' to the Karachi police after an hours-long sit-in by the family of the deceased on the National Highway.
An eight-member investigation team headed by Malir SSP Irfan Bahadur has been formed to probe into the killing of Nazim Jokhio.
Besides the PPP MPA, Niaz Salar - private secretary of MNA Jam Karim – and their employees Ahmed Shoro, Hyder Ali and Mahar Ali have been nominated in the murder case.
Jokhio's tortured body was found in Memon Goth on Wednesday a day after he filmed a group of foreigners hunting the endangered houbara bustard in the area.
According to the brother of the deceased, Nazim made a video of a road, that was blocked by foreigners who had come for hunting of houbara bustards. "Nazim got into a verbal spat with the man in the car who snatched his cellphone. Nazim then made another video that went viral on social media."
Read Sit-in for PPP MPA's arrest ends
Afzal alleged that Sindh Assembly member Jam Awais Gohram and his personal secretary were involved in the murder of his brother. Subsequently, several people, including Jam Awais, were named in the FIR.
CM meets Jokhio's family
Meanwhile, Sindh Chief Minister Murad Ali Shah visited the residence of Nazim Jokhio in Achar Salar, Malir, to meet the family of the deceased and express condolences, said a statement issued on Friday.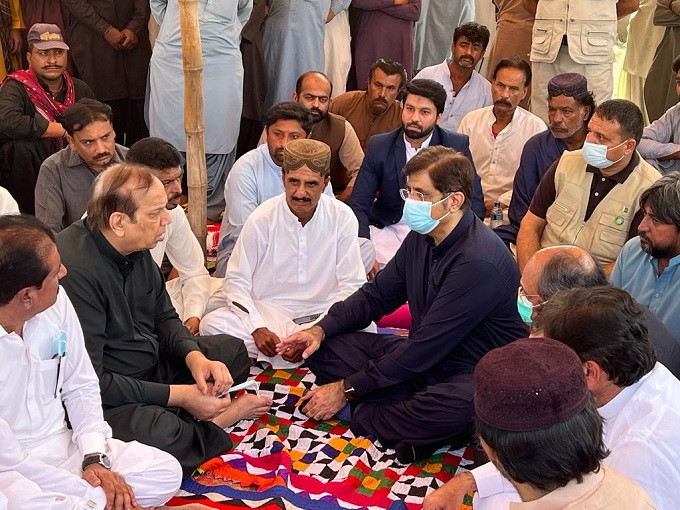 The chief minister assured that the family will get justice at all costs. He said he had asked the police to facilitate the deceased's family in getting the FIR registered as per their demand.
The CM was accompanied by provincial ministers Saeed Ghani, Imtiaz Sheikh, Sajid Jokhio and MPA Riaz Shah Shirazi.
COMMENTS
Comments are moderated and generally will be posted if they are on-topic and not abusive.
For more information, please see our Comments FAQ