 ---
LAHORE:
Students of six major universities of Lahore spent a day with army troops and learned about the routine functioning and training of the military, a statement issued by the Inter-Services Public Relations (ISPR) said on Wednesday.
The military's media wing further said that the event took place at Lahore Garrison, wherein the students interacted with the troops from the armour, infantry and artillery units along with the logistic support elements.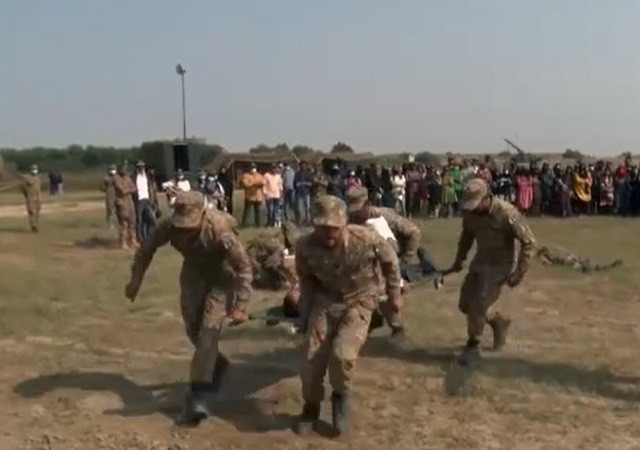 SCREENGRAB
"Displaying a keen interest in outdoor field activities, students greatly appreciated the high morale, professionalism and commitment of the troops," it said and added that vice-chancellors and faculty of the universities were also present on the occasion.
Also read: University students spend day with army troops at Lahore Garrison
In July, students from various universities in Lahore also spent a day with army and were enlightened on the routine functioning of the troops, its organisation and defence capability.
The students showed keen interest while riding on tanks and armoured vehicles, and praised the state of military for its high competence and discipline.
In 2017 too, the Pakistan Army invited some 400 students from Rawalpindi to spend a day with the troops and be enlightened about the functioning and the defence capability of the military.
COMMENTS
Comments are moderated and generally will be posted if they are on-topic and not abusive.
For more information, please see our Comments FAQ