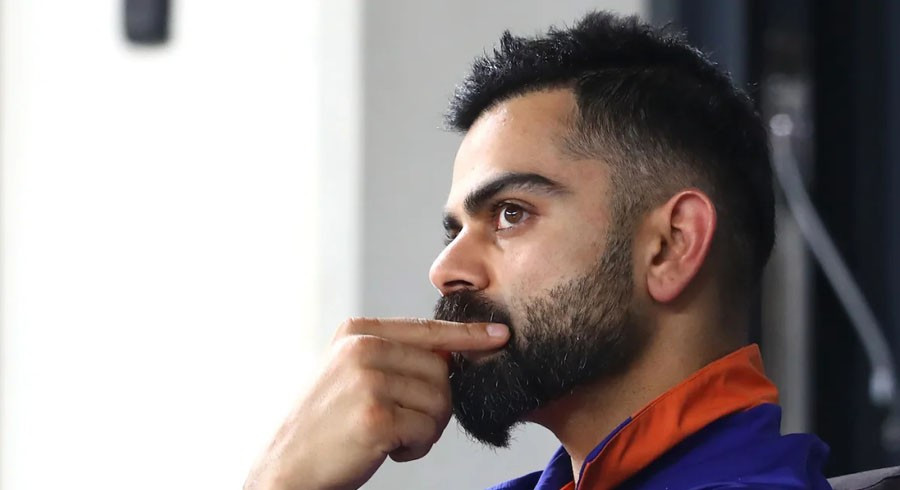 ---
The continued upsurge of Hindu extremism under RSS-inspired Prime Minister Narendra Modi's rule in "secular" India is no secret today and the phenomenon can be witnessed by reactions of many Indian social media users during the ongoing T20 World Cup where team India's dismal performance has led to many ugly episodes.
Following Pakistan's emphatic win over its archrival during their first T20 World Cup encounter in Dubai on October 24, many Indians took to different social media platforms to vent out their anger on India's ace pacer Mohammad Shami, a Muslim, who went for 43 runs in 3.5 overs without taking any wicket.
He bowled the 18th over of the match where he went for 17 runs as he was smashed around the park by Pakistani wicketkeeper-batsman Mohammad Rizwan, sealing the deal for the Green Shirts.
Read more: Virat, Anushka's 10-month-old daughter receives rape threats after he defends Shami
However, even before the start of the over, the match was more or less lost by India as Pakistan only needed 17 runs off 18 balls. But, this didn't stop Indians from going after the Muslim bowler as many started to question his "loyalty".
"Bloody Pakistani in team India," said one user under Shami's Instagram post.
"A Muslim sided with Pakistan... How much money did you get," another wrote.
"Go back to Pakistan so we can have some peace here," someone else said.
"Were you playing for Pakistan, you Pakistani!," another hate-filled Instagram post read.
The Indian captain Virat Kohli, who came to the defence of his teammate, was issued rape threats by Indian extremists against his 10-month-old daughter and reportedly sharing photos of her online, according to Free Press Kashmir.
Also read: Rape threats against Kohli's 10-month-old daughter were made by an Indian
Netizens are now convinced that "Modi's India" is propagating extremist behaviours and hatred towards minorities by giving leeway to miscreants, who are now voicing their filth on social media without the fear of repercussions.
Renowned writer and journalist Nadeem Farooq Paracha suggested that the Indian players were safer in Pakistan than India — who are playing their do or die match against Afghanistan today — if they are eliminated from the T20 World Cup.
If India crashes out of #T20WorldCup21, their players should land in Pakistan. They will be safer here than in India.

— Nadeem Farooq Paracha (@NadeemfParacha) November 1, 2021
Australian journalist Dennis Freedman, known for his satirical comments on Twitter, also took a jibe at the Indian team.
Police in the UAE have charged Pakistan with assault on India, NZ, Afghanistan and Namibia

— AfghDennistan (@DennisCricket_) November 2, 2021
Twitter user Hades lauded the spirit of Pakistani fans who have mostly been on wrong of the results following an ICC tournament match against India.
Do you remember When Pakistan lost to India..
They turned it into humor.
They were some of the funniest tweets I have seen. They made fun of their team, but there was no abuse.
These sanghis and fake nationalists have made Indian cricket fans look like hateful fools.

— Hades (@Russetlane) November 2, 2021
Can #India beat #Afghanistan tomorrow? A question that would have made #India supporters see red a few days back! #Afg is number 2 team in Group 2, won 2 out of 3 so far and their bowling has delivered even against #Pak It would be a tight match, praying #Ind batting comes good!

— Sreedhar Pillai (@sri50) November 2, 2021
India is facing a buoyant Afghanistan today in a must-win encounter. A defeat here would mean an end to their World Cup campaign. Going by the events that have panned out during the tournament so far, we could witness uglier reactions from extremist Indians if team India does not qualify for the semifinals.
COMMENTS
Comments are moderated and generally will be posted if they are on-topic and not abusive.
For more information, please see our Comments FAQ