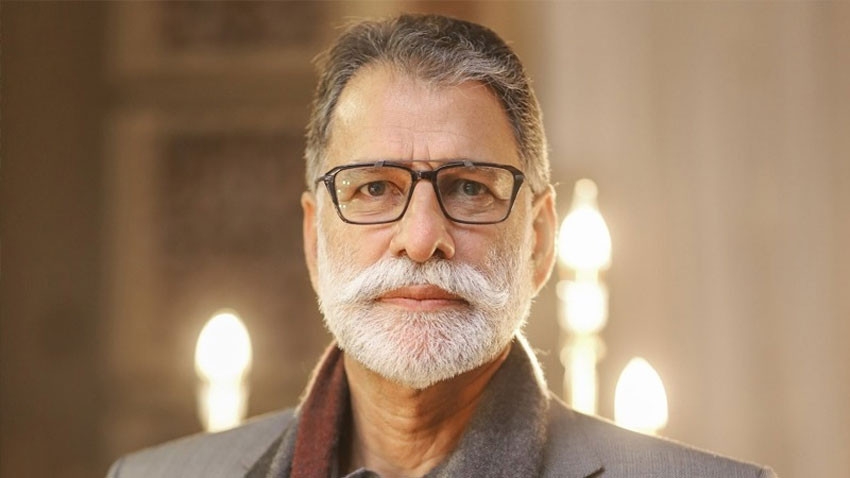 ---
MIRPUR:
AJK PM Sardar Abdul Qayyum Khan Niazi on Sunday said that regional peace was linked with the early resolution of the issue of Jammu and Kashmir in accordance with the relevant UN Security Council resolutions.
"Unresolved Kashmir dispute has jeopardised the peace of the entire region," he said in a meeting with Kashmir Council EU Chairman Ali Raza Syed at the Jammu at Kashmir House in the federal metropolis.
Niazi said that Kashmiris have been rendering "unprecedented sacrifices" for the last seven decades that has no example in the freedom history of the world. He urged the international community to exert pressure over India for the settlement of the longstanding Kashmir dispute for establishing lasting peace in the region.
The AJK PM also urged the overseas Kashmiris to expose the ongoing atrocities of the Indian occupation forces in Indian Illegally Occupied Jammu and Kashmir (IIOJK) to crush the freedom movement.
Read Former AJK president, others pay homage to Kashmiri leader Syed Ali Geelani
"PM Imran Khan has effectively projected the Kashmir issue in its true perspective at international level with courage and determination and proved the true voice of the Kashmiris," he said.
Niazi commended the services of Ali Raza Syed for projecting the Kashmir issue from the platform of Kashmir Council EU. "Kashmiri migrants living in Europe have done a great service in highlighting the Kashmir issue and gaining the support of the world for the settlement of the Kashmir issue as per the aspiration of the people," he added.
"India is committing war crimes in IIOJK," Raza said and urged the international community to take serious notice of unabated human rights violations in the occupied valley.
Meanwhile, World Health Organisation (WHO) Country head Dr Palitha Mahipala called on the AJK PM. They discussed issues related to upgrading and improvement of the health sector in the region.
Mahipala assured full cooperation and announced immediately the provision of nine ambulances and six vaccination vehicles for AJK.
"The WHO will also provide medical equipment and set up two vaccination centres and will also extend full support to bring the health sector in AJK in line with modern requirements," he said.
Appreciating the support extended by the WHO and other agencies, the AJK PM said that a large portion of the population of AJK lives in the Line of Control and the people living there had been lacking health facilities.
He stressed the need for extending technical assistance to modernise the health sector in AJK and highly commended the valuable services extended by the WHO in the field of health all over the world.
COMMENTS
Comments are moderated and generally will be posted if they are on-topic and not abusive.
For more information, please see our Comments FAQ