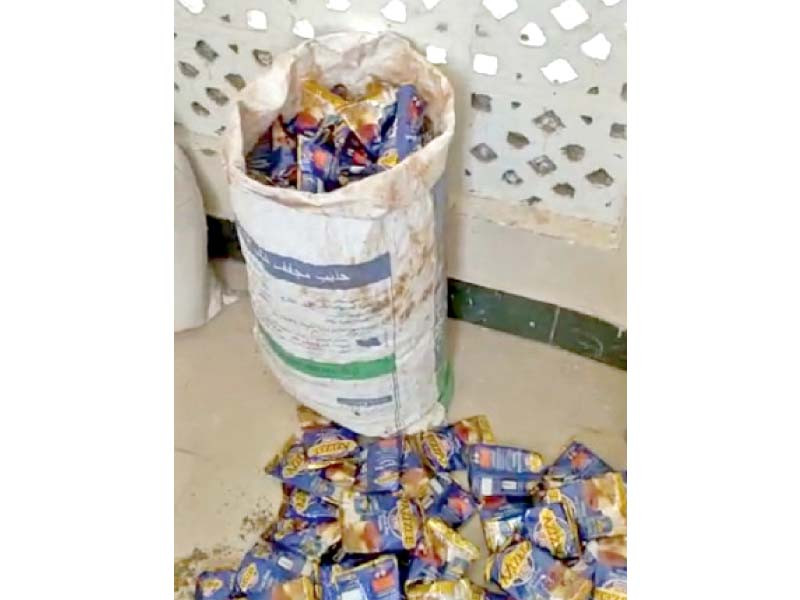 ---
HYDERABAD:
Accusing the Sindh police officials for allegedly conniving with the gutka peddlers, the federal government focal person for the ministry of human rights has urged the Sindh Rangers to take action against the menace.
Pakistan Tehreek-e-Insaf PTI Sindh Vice President Advocate Ali Palh in a letter to director general Sindh rangers Maj Gen Iftkihar Hassan asserted that the citizens have lost faith in the police for controlling the sale and production of the highly-addictive cariogenic tobacco chews like gutka, mainpuri and mawa.
Read More: 'Cops backing gutka sales'
Palh pointed out that despite clear orders of the courts of law for a complete ban on the production and sale of mainpuri and gutka, the police seemed to be allowing the illegal trade to flourish. "Currently, narcotics, mainpuri and gukta are being sold openly without any hindrance or action by the police in Hyderabad," he said.
Palh claimed that in a recently circulated video on social media the SSP Mirpurkhas district is seen allegedly taking bribes from some smugglers for safe transport of narcotics.
"The citizens believe that the police are involved in this dirty business," he stated
COMMENTS
Comments are moderated and generally will be posted if they are on-topic and not abusive.
For more information, please see our Comments FAQ