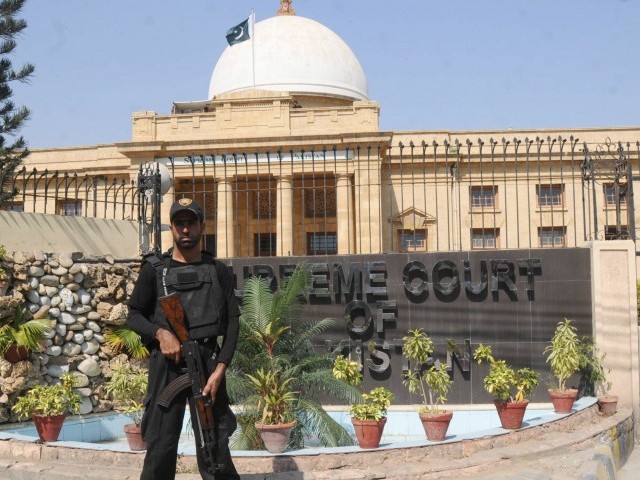 ---
KARACHI:
The Supreme Court on Monday ordered the removal of all encroachments and buildings constructed using fake lease documents in Karachi.
The order was issued by a three-member SC bench headed by Chief Justice of Pakistan Justice Gulzar Ahmed with Justice Ijazul Hassan and Justice Qazi Ameen.
The bench was hearing the case at the apex court's Karachi Registry in reference to the removal of encroachments from Gujjar, Orangi and Mehmoodabad nullahs in the city.
The court also ordered that all houses and commercial structures made on fake leases must be demolished in the port city. Expressing its frustration at the non-compliance with its earlier order to demolish Nasla Tower, the court said no concession would be given.
Read More: Encroachments a nuisance for residents
The apex court had ordered the demolition of Nasla Tower in June and upheld the decision in a review petition filed in September.
"Demolish the towers and commissioner Karachi should start work of removing the debris," the court remarked.
Earlier, the residents of Nasla Tower, allegedly built on an encroached portion of a service lane, were issued notice by the assistant commissioner of the East district to evacuate the building in compliance with the SC orders.
The district administration has directed Ferozabad Police Station SHO to get the building vacated by use of police force if the residents do not move out within stipulated time.
The notice issued by the district East administration warned residents of Nasla Tower to vacate the building by October 27.
COMMENTS (5)
Comments are moderated and generally will be posted if they are on-topic and not abusive.
For more information, please see our Comments FAQ