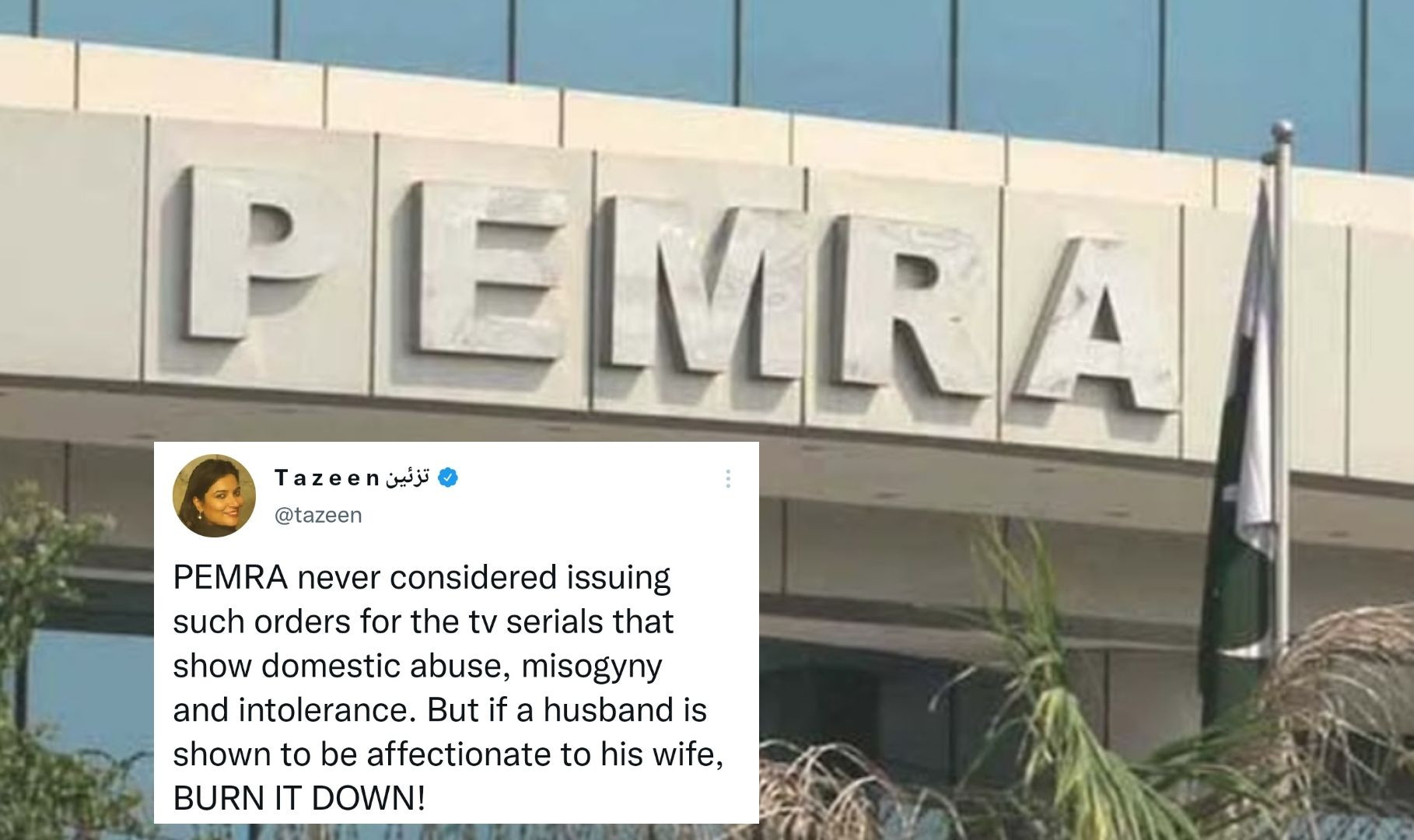 ---
A recent directive by the Pakistan Electronic Media Regulatory Authority (PEMRA) on scenes involving physical shows of affection between couples on screen has left people questioning the body's priorities. In an official document, PEMRA has asserted that no "hug/caress scenes" should be aired since, according to the directive, they go against the teachings of Islam and do not depict a "true picture of Pakistani society."
The PEMRA document went viral on social media, with several people on Twitter asking why authorities are against consensual acts of romance on screen but do not take issue with scenes depicting domestic abuse.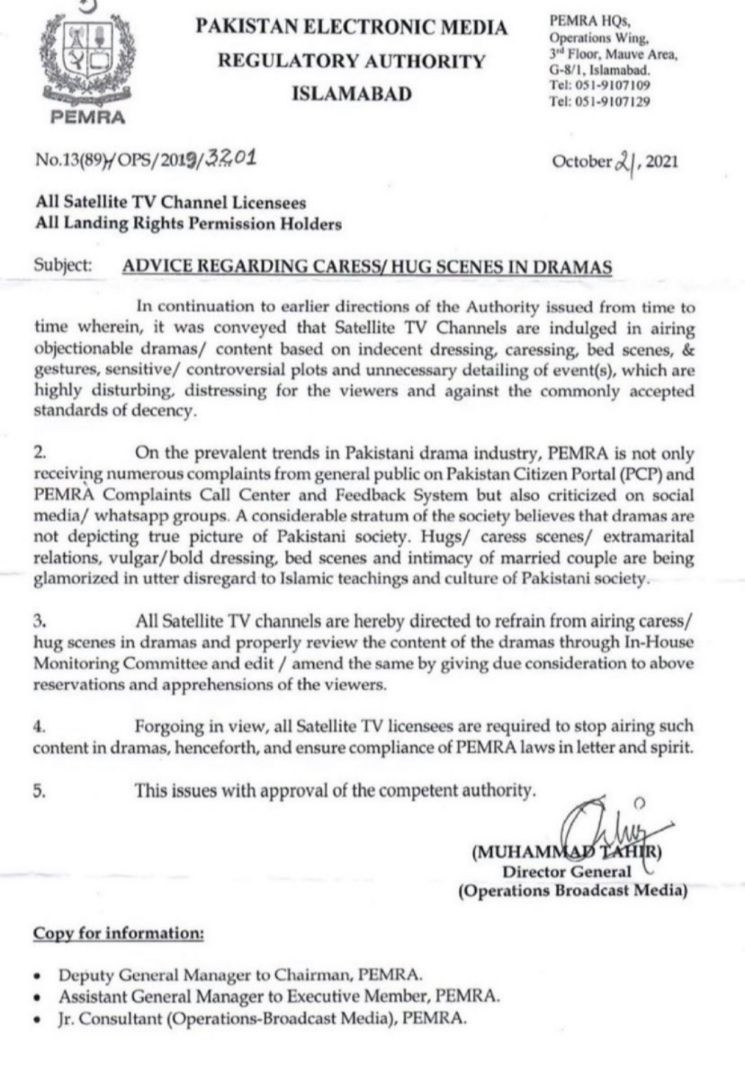 The document read, "On the prevalent trends in the Pakistani drama industry, PEMRA is not only receiving complaints from the general public on the Pakistan Citizen Portal (PCP) and PEMRA Complaints Call Center and Feedback System but also criticised on social media/WhatsApp groups."
It continued, "A considerable stratum of society believes that dramas are not depicting true picture of Pakistani society. Hugs/caress scenes, extramarital relations, vulgar/bold dressing, bed scenes and intimacy of married couples are being glamourised in utter disregard to Islamic teachings and the culture of Pakistani society."
Several Twitter users took to the app to question the authority's perception of Pakistani culture, as well as ask why acts of violence and abuse are not condemned in the same manner.
Some users shared content depicting themes of incest, asking why how PEMRA could allow that but take issue with hugging
A Twitter user blamed such actions on part of the regulatory body for leading to sexual frustration in society
PEMRA has ordered against the airing of any 'objectionable' content, stating, "All satellite TV licenses are required to stop airing such content in dramas, henceforth, and ensure compliance of PEMRA laws in letter and spirit."
COMMENTS
Comments are moderated and generally will be posted if they are on-topic and not abusive.
For more information, please see our Comments FAQ