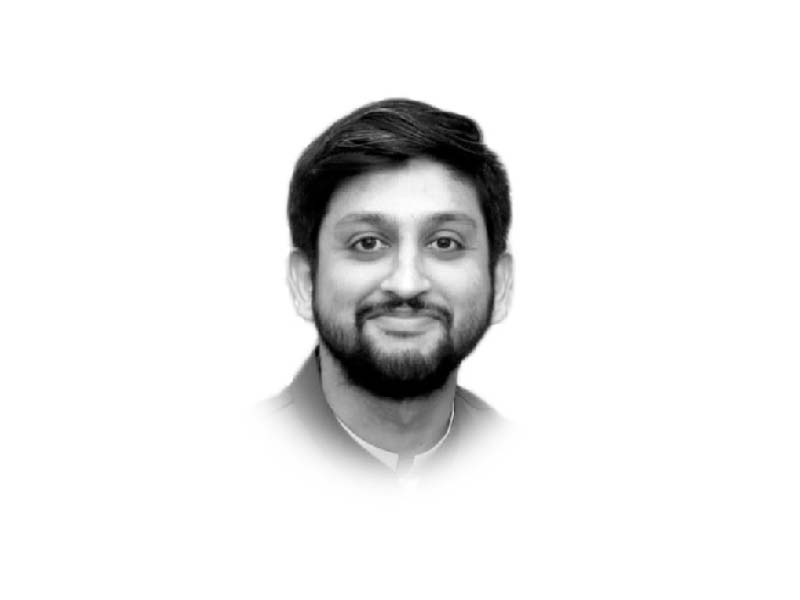 ---
The infected roots of a tree cannot be cured by cutting the branches. The state of our healthcare affairs cannot be improved by introducing specialised health packages while ignoring issues at the grassroots.
Recently, Special Assistant to the Prime Minister on Poverty Alleviation and Social Protection and the Chairperson of Ehsaas Tahaffuz programme, Dr Sania Nishtar visited Rawalpindi's largest public health facility, Holy Family Hospital.
This hospital is part of the pilot project of Tahaffuz, under the umbrella of Ehsaas, which takes care of one-time health costs of unaffording patients. Patients admitted in the neurosurgery department of Holy Family hospital are currently benefiting from this health scheme. Patients submit their ID cards at the desk, after which a short process of scrutiny ensues and those deserving are provided funding for their treatment.
Patients undergoing brain and spine surgeries need different types of implant devices, purchased and provided by the Ehsaas Tahaffuz Programme. So far more than 700 economically strained patients have been provided this healthcare relief.
This goes to the credit of the PTI government and Dr Nishtar as for the first time quality medical products are being provided free of cost directly by the state to individual patients.
Respected madam, now, as the applause fades, I will take you and the readers for a spin — a reality check.
The neurosurgery ward of Holy Family Hospital, where the Ehsaas Tahaffuz Programme has taken its first steps, lacks basic functioning framework. Necessities such as oxygen ports are unavailable in the ward to deliver oxygen directly to patients of severe head and spine injuries and other brain diseases. This ward is a relic of the past. It is a living reminder of the pre-partition days where ward boys would carry oxygen cylinders, fill them with oxygen and then carry them back to patients. It is a strange feeling to see a specialised programme such as the Ehsaas Tahaffuz operate in a department which has not made it past the stone age in terms of basic facilities and equipment.
There is an obvious need to first provide hospitals with life-saving equipment. The basic requirement of any neurosurgery department is availability of ventilators, which are devices used to artificially ventilate patients while they recover from critical neurosurgical problems. As the walls of Holy Family's neurosurgery ward have never seen any ventilator, relatives of comatose patients have to replace ventilators and continuously pump a device known as an ambu bag to provide oxygen to the patient's lungs. How can the government skip ones and twos and jump straight to projects like Ehsaas Tahaffuz is a mystery.
Patients, who are in a coma, juggling between life and death, are made to suffer more in the boiler which this ward becomes during summer. Not a single cooling device is present in its functional state. What good will the implants provided by the Ehsaas Tahaffuz Programme be when the government cannot provide basic supportive care to critically ill patients which is an important pillar of recovery?
Medicines as basic as provas (injectable form of the tablet paracetamol) are unavailable. Before every neurosurgical operation in the emergency department, patients are handed a long list of items which they have to purchase themselves from private medical stores because of their unavailability inside the hospital such as sutures (used to stitch body tissues during surgery) and basic biomaterial to control bleeding from skull bone and brain matter. The creation of Ehsaas Tahaffuz is similar to building a luxury hotel amid the slums.
Respected madam, the woes of our patients are endless. You and your team need to redirect your approach and focus on the ABCs before taking on complex equations.
Published in The Express Tribune, October 23rd, 2021.
Like Opinion & Editorial on Facebook, follow @ETOpEd on Twitter to receive all updates on all our daily pieces.
COMMENTS
Comments are moderated and generally will be posted if they are on-topic and not abusive.
For more information, please see our Comments FAQ