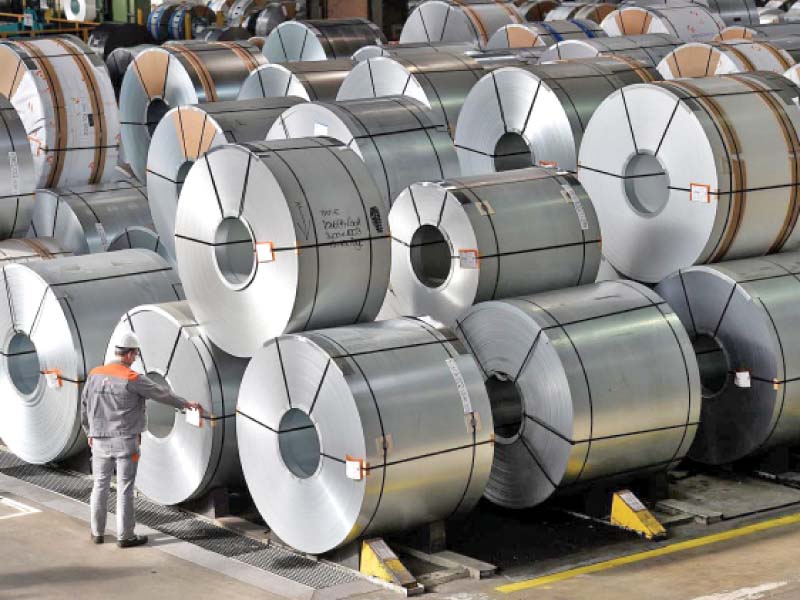 ---
KARACHI:
Steel rebar manufacturers have hiked prices once again citing that persistent disruption in global market amid continuous devaluation of the local currency had increased input costs.
According to a notification issued by Amreli Steels on Thursday, the company increased steel rebar prices by Rs5,000 per ton due to surge in input costs on the back of currency depreciation and unprecedented increase in fuel and electricity tariffs.
"The new ex-factory booking rates of 9.5mm, 10 mm and 12mm deform and xtreme rebar are Rs187,500 per ton, while steel of measurement 16mm and above will be priced at Rs185,500 per ton," the notification added.
In comments to The Express Tribune, Topline Securities analyst Mehroz Khan highlighted that International Steels had recently increased the price of cold rolled coils (CRC) to Rs207,500 per ton and hot dipped galvanised coils (HDGC) to Rs218,700 per ton.
"To recall, this is a second hike in flat steel prices in the month of October 2021, taking cumulative rise to Rs7,000 per ton," he said.
He was of the view that the long-steel industry was passing the impact of increase in cost to the consumers and an equivalent increase was expected in the northern region as well.
Regarding utilisation, he said that the demand for long steel would remain intact.
"People and companies who have kick started construction or purchased the land to build houses will not wait for the prices to decline," he said.
Read Steel policy on the cards
Speaking to The Express Tribune, Pakistan Association of Large Steel Producers (PALSP) Secretary General Wajid Bukhari termed the devaluation of local currency as one of the key factor driving the increase in prices of steel rebars.
Shedding light on the hike in global scrap price, he stressed that the increase was being experienced due to stimulus packages announced by various governments, such as US government which introduced $1.5 trillion package.
"Raw material is acutely short in the international market because of some developments in China," he said, adding that majority of the ports were choked as well.
He added that European markets, which are major sources of scrap, were still not completely functional and this factor in particular had led to severe shortage of steel.
"Despite the hike, demand for rebar steel does not seem to be decreasing," he added. "Companies are not working at their full capacity rather they are operating at around 70% of their capacity."
Taurus Securities steel analyst Ameer Hamza was of the view that due to the increase in graded rebar prices, consumers might shift to ungraded rebar as they are being sold at around Rs166,000-167,000.
Published in The Express Tribune, October 22nd, 2021.
Like Business on Facebook, follow @TribuneBiz on Twitter to stay informed and join in the conversation.
COMMENTS (1)
Comments are moderated and generally will be posted if they are on-topic and not abusive.
For more information, please see our Comments FAQ