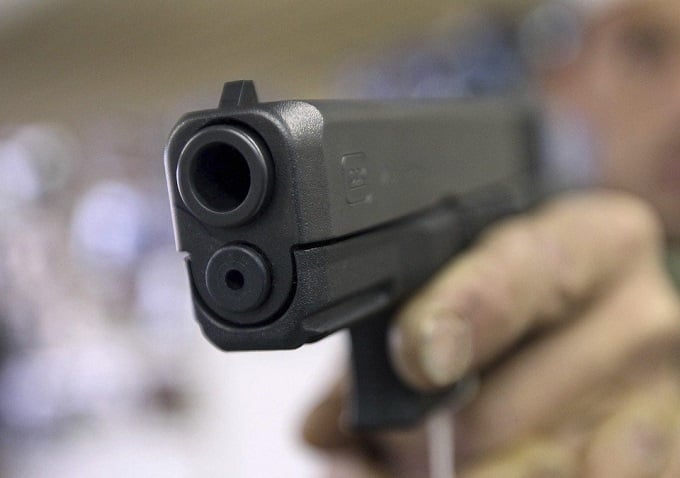 ---
LAHORE:
Three suspects, including a woman, were arrested on Tuesday in the the murder case of three brothers in Shahdara Town, Lahore.
The suspects were identified as Rashida Bibi, her husband Asghar and her son Ghulam Abbas. Asghar was also injured during the firing incident that claimed the lives of the three brothers.
The police were said to be conducting raids to nab others who were involved in the incident.
The deceased were identified as Hafiz Tahir Mehmood, Tahir Masood and Hafiz Mohammad Zeeshan Yaqub. They were allegedly shot dead by their neighbours on Monday over a petty dispute.
The deranged suspects opened fire after a brother of the three victims, Tahir Mehboob, scolded a minor boy for sitting on the bonnet of his guests' car parked outside his home.
The complainant Tahir Mehboob said in his statement to the police that his two brothers-in-law Muhammad Arif Khan and Muhammad Tanveer were visiting him from Muzaffarabad.
The guests had parked their car in front of Mehboob's house. As he came outside his home in the evening, he saw a boy named Ghulam Abbas sitting on the bonnet of the car and asked him not to sit there.
Read Two shot dead in family feud
Later, Ghulam Abbas' mother Rasheeda Bibi came outside and started hurling abuses at Mehboob and she allegedly threatened to "teach him a lesson". She called her husband Asghar Ali, sons Raza Ali and Ghulam Abbas, brother Hameed, her brother-in-law Amjad, a relative named Akram Jalali, her nephew Zain and four unidentified suspects.
They went to Mehboob's house and knocked at the door. Mehboob's brother Tahir Mehmood opened the door at which Rasheeda ordered her accomplices to "kill them all", the complainant said.
The alleged suspect Raza Ali shot Tahir Mehmood which prompted his other brother Tahir Masood to shield him. However, Akram allegedly shot Masood in the abdomen.
When the third brother Zeeshan Yaqub came out, the alleged suspect Asghar shot him in the abdomen.
The suspects Hameed, Zain, and others then opened fire, killing all three brothers.
COMMENTS
Comments are moderated and generally will be posted if they are on-topic and not abusive.
For more information, please see our Comments FAQ