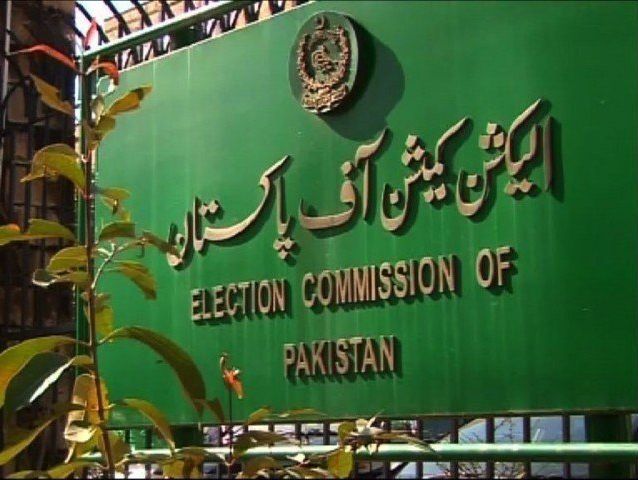 ---
ISLAMABAD:
The Election Commission of Pakistan (ECP) on Thursday made appointments and postings on a large scale, and promoted officers, including Saeed Gul, who had prepared NA-75 Daska by-elections inquiry report, elevating him to grade 21.
The election supervisor has appointed and posted 26 officers while promoting six.
Gul, who had prepared the NA-75 Daska by-polls inquiry report, after being promoted to grade 21 will be working as Sindh election commissioner. Earlier, he had been performing his duties as Punjab joint election commissioner.
Sindh Election Commissioner Aijaz Anwar Chohan has been appointed as additional director general (DG) administration at Islamabad Central Secretariat. Additional DG Javed Rehmat Khan has been appointed as Sindh joint election commissioner.
Balochistan Election Commissioner Muhammad Razzaq has been appointed as DG Local Government Election at Islamabad Central Secretariat while provincial joint election commissioner Fayyaz Hussain Murad has been appointed in his place.
Read ECP can take all steps for fair polls: SC
Adnan Bashir, director research at ECP Secretariat, has been transferred to Kohat as regional election commissioner.
Khyber-Pakhtunkhwa Joint Election Commissioner Haroon Khan has been appointed as additional DG training at Islamabad Central Secretariat.
Meanwhile, the ECP heard a case regarding the holding of local bodies' elections in Balochistan.
The election supervisor received a written application from the Balochistan chief secretary requesting it to adjourn the hearing of the case due to law and order situation in the province.
The member election commission recalled that during the last hearing the Balochistan government had requested three weeks for provision of data for delimitation and amendment in local government law.
Later, the ECP took notice of the absence of the Balochistan chief secretary and local government secretary during the hearing and summoned them in personal capacity on October 21 warning that action would be taken as per law in case of violation of the order.
COMMENTS
Comments are moderated and generally will be posted if they are on-topic and not abusive.
For more information, please see our Comments FAQ